Luuppi small group activities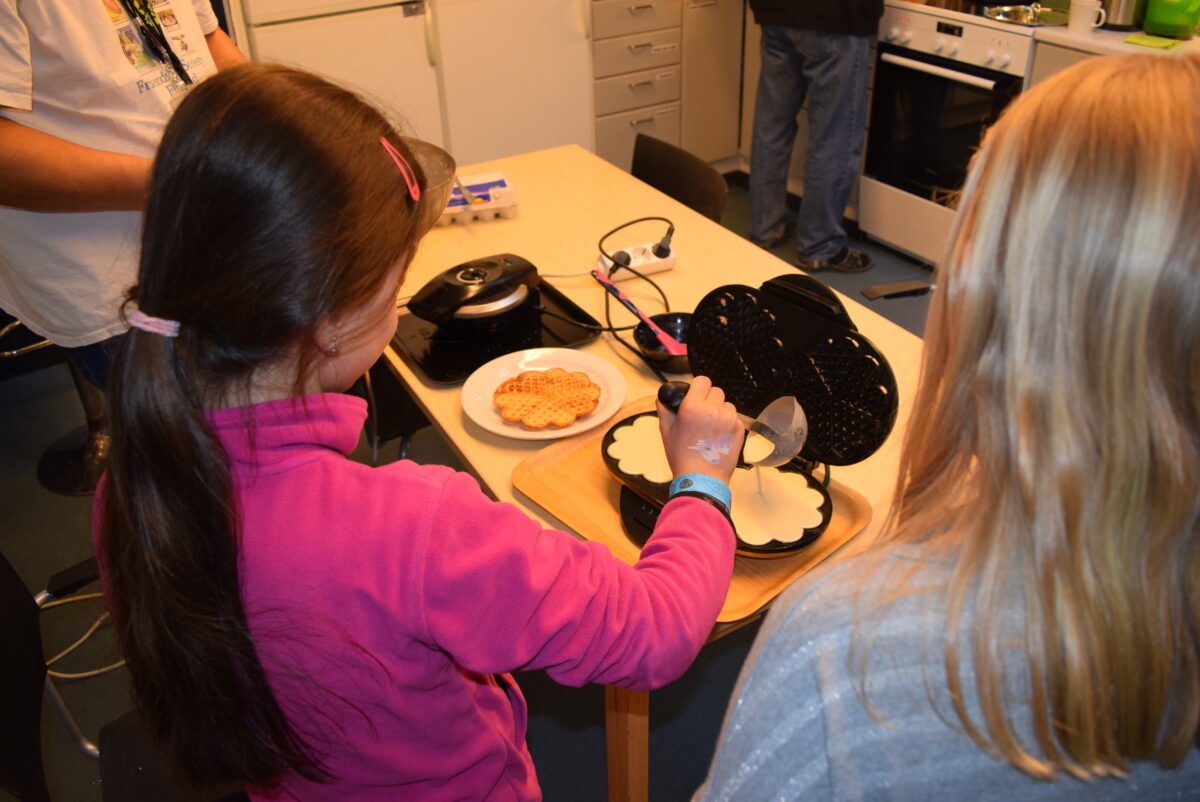 Luuppi small group activities
In addition to our open house activities, we also have small group activities in which the young people and youth workers decide together what to do. For instance cooking, playing games, excursions and etc.
We have this spring ping ping pong, billiard, and ja futsal clubs. We are opened to suggestions and ideas for future clubs. For more information call us on 09 310 89145 or come for a visit.

Clubs
Fridays
From 6 – 7 pm Ping pong club (last time on 1.4.)
Saturdays
Please note: Luuppi will be closed during the Easter holiday from Fri 15.4. to Mon 18.4.
Excursions
March
Monday 21.3. starts at 3 pm Bouldering trip (BK Herttoniemi)
Friday 25.3. starts at 6:00 pm Escape room trip
April
May
Wednesday 4.5. Megazone trip from 4:30 – 7:30 pm (parents' consent form doc). The trips (included 19.5., 10.6., 15.6., 28.6., 30.6.) are the the results of the Youth Budget initiatives in cooperation with Itäkeskus and Vuosaari Youth Work Units.
Thursday 19.5. Movie trip (more info later)
June
Summer Trips: (included 10.6., 15.6., 28.6., 30.6.) the trips are the results of the Youth Budget initiatives and in cooperation with Itäkeskus and Vuosaari Youth Work Units.
Friday 10.6. Superpark trip (more infor later).
Wednesday 15.6. Karting trip (more into later)
Tuesday 28.6. Adventure park Korkee trip (more info later)
Thursday 30.6. Heureka + picnic trip (more info later)
Summer Camp
July