Come and participate in the activities of the Youth Environment Space to engage in recreational activities in a nature setting, gain experiences of excursions and camps and get support for your own ideas!
The Youth Environment Space offers diverse environmental and adventure activities in the form of small groups, excursions, camps, workshops and events. You can find us at street level in Shopping Centre Saari in Laajasalo, which has good transport connections to Herttoniemi.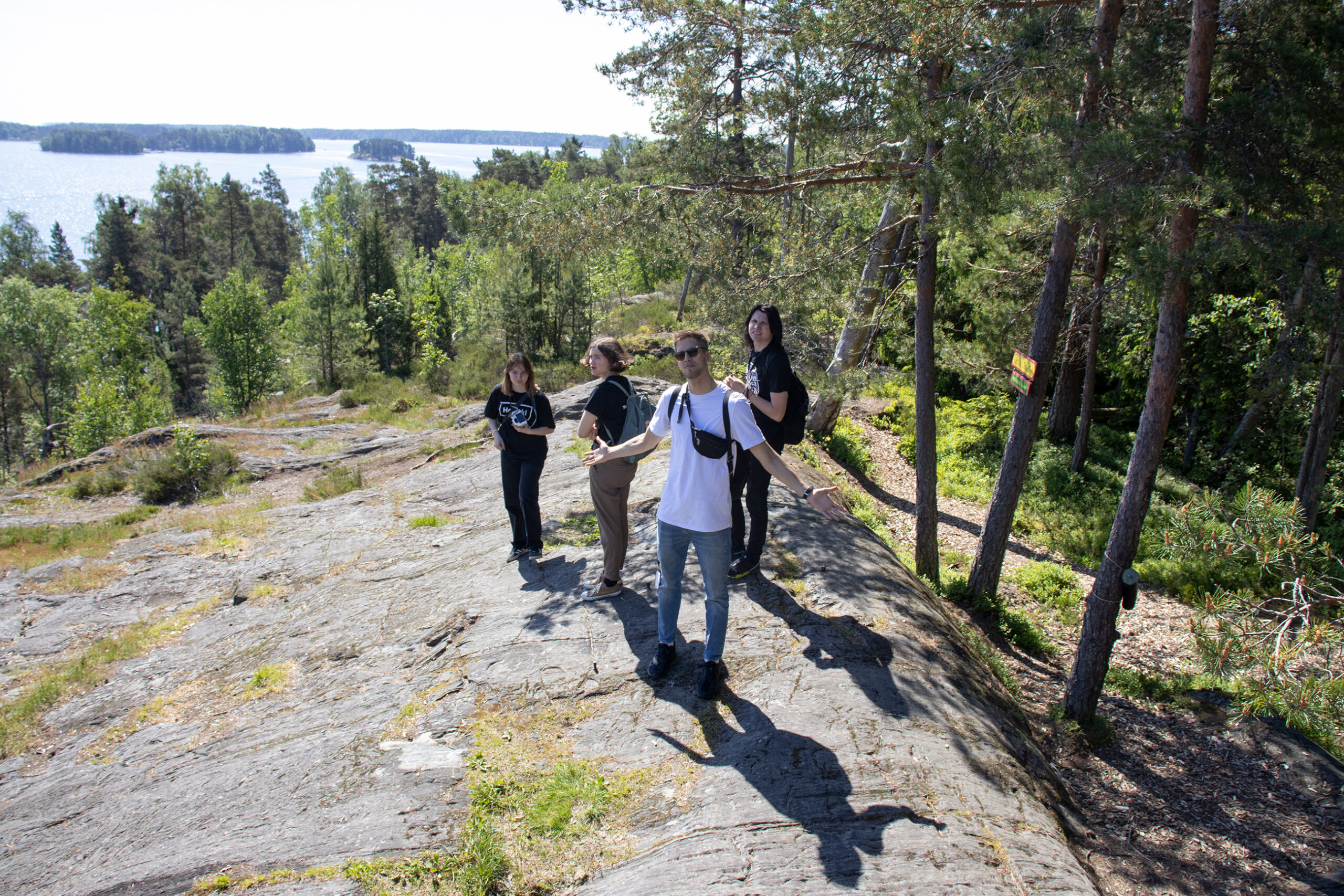 Are environmental values important to you? Concerned about climate change?
We provide you with opportunities to influence the matters important to you through the young people's influence system Ruuti as well as activities initiated at young people's own initiative, such as activism.
Book facilities
Youth groups and organisations can book different facilities from us as venues for their own activities. In addition to the Youth Environment Space, we have seven separate course and camp centres.
Visiting address
Yliskylän puistokatu 4
00840 Helsinki
Postal address
P.O. Box 84404, 00099 City of Helsinki
Youth workers
Wilhelmiina Seppä-Ojanperä

, Nuoriso-ohjaaja, osallisuusohjaaja

wilhelmiina.seppa-ojanpera@hel.fi

(09) 310 36711, 040 1801 764

Aniela Ahtola

, Nuoriso-ohjaaja, eläintoiminta

aniela.ahtola@hel.fi

(09) 310 23153, 040 6582 799

Helena Jäntti

, Nuoriso-ohjaaja

helena.jantti@hel.fi

040 6117 256

Ilona Anttila

, Vastaava ohjaaja

ilona.anttila@hel.fi

(09) 310 20736, 040 1944 533

Susanne Österlund-Toivonen

, Toiminnanjohtaja

susanne.osterlund-toivonen@hel.fi

(09) 310 89125, 050 5591 762
Youth center phone number: (09) 310 717 02
Opening times
Mon: small groups
Tue: organisational use
Wed: 2pm–8pm
Thu: 2pm–8pm
Fri: 2pm–8pm
Primary school children 2pm–5pm
High school students and older klo 5pm–8pm
Upcoming events
No upcoming events