Youth Island Gallery (Nuorten saarigalleria)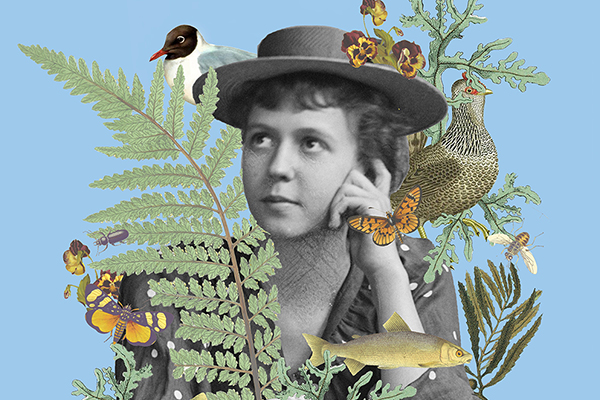 Youth Island Gallery (Nuorten saarigalleria)
Inspired by the Biennial: Art, nature and handicrafts in the archipelago, at the heart of the most beautiful part of eastern Helsinki – activities for young people!
The Youth Island Gallery will once again be open to visitors on the island of Vartiosaari for the summer. Similarly to previous years, Helsinki's Youth Services and their partners will organise free workshops involving experiences with nature, photography, art, and working with wood, stone or jewellery for young people.
The gallery is a place where nature, art and crafts meet.
The Island Gallery's activities are intended for all young people in Helsinki. The activities are organised in the form of open activity weeks and camps.
Surrounded by natural beauty, young people can exercise their creativity, grow crops, tend to animals and enjoy nature. In addition to the magnificent island landscape, the work environment includes the stable and barn built in the grounds of dentist Ernst Wasenius's villa more than a hundred years ago.
The island gallery opens again in 2023.
The timetable and program will be published here on spring 2023.
Young people's Ecocafé
The ecocafé is part of the Youth Island Gallery on Vartiosaari. It serves a limited selection of delicious, ethical and environmentally-friendly products, and of course waffles, coffee and tea as well.
The café has already made good choices for you. See you there!
Payments by card and MobilePay only.
Open: Mon, Tue, Thu, Fri 12:00–17:00, and Wed 15:00–20:00.
Boat transport
The Aurinkolautta ferry serves those taking part in the Youth Island Gallery's activities throughout the summer. The ferry offers transport to the Island Gallery's workshop participants and employees. It travels from Reposalmi to Vartiosaari. The trip takes five minutes.
The dock's address: Reposalmentie 1, 00840 Helsinki.
Please note that other visitors to the island must pay for their ticket.
Young people (7–17 years): €1.50 single
Adults: €2.50 single
More information in Finnish: www.aurinkolautta.fi
Additionally, Vartiosaari can be reached on a paid ferry from Hakaniemi to Vuosaari, operated by Suomen saaristokuljetus (€12). The ferry also picks up passengers at e.g. Laajasalo (€3 single).
Laajasalo–Vartiosaari: 10:45 and 17:50
Vartiosaari–Laajasalo: 12:55 and 19:55
Are you interested?
Email: saarigalleria@hel.fi
Tel (09) 310 36711
Instagram: @saarigalleria