Environmental education in youth work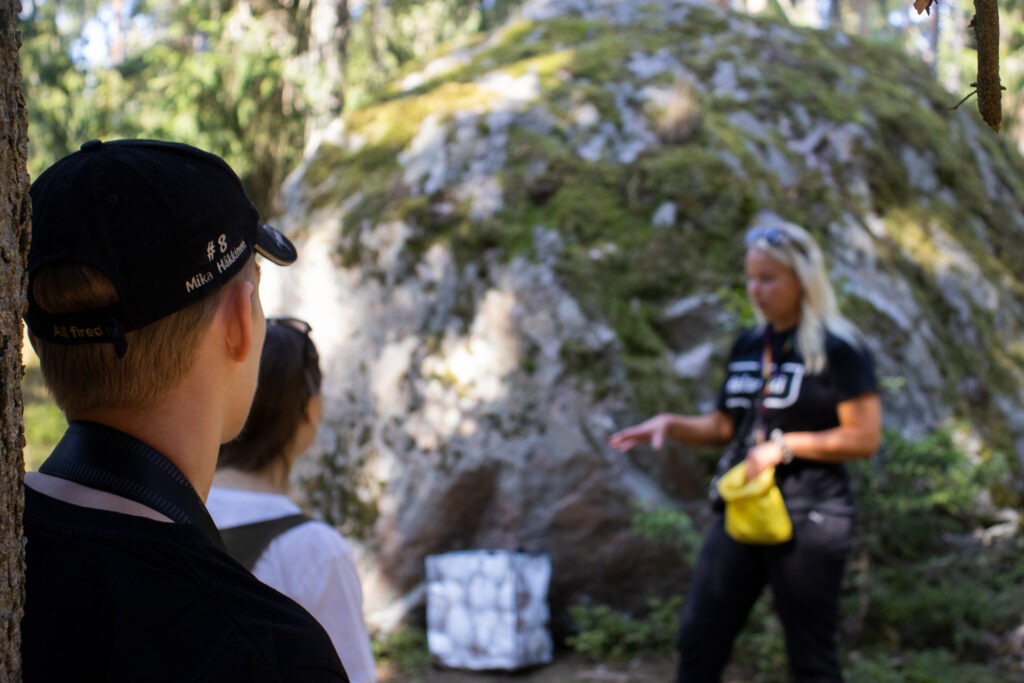 Environmental education in youth work
In the Youth Services, environmental education is carried out through youth work.
The City of Helsinki's Youth Services have many sites where young people can engage in hobbies, participate and organise activities that interest them. In addition to this, we support youth groups and associations by offering our facilities to be used for independent activities by young people.
Holistic environmental education consists of three components:
A close relationship with nature
'When I was little I always picked blueberries with my grandmother in the summer.'
Pro-environmental actions
'I want to influence my own wellbeing and the wellbeing of others…'
Environmental insights
'If I take only as much as I can eat on my plate, I won't create any waste and throw away things in vain!'
Striving towards respect for nature
Environmental education is provided within youth work. The aim of the work is to have a more sustainable lifestyle while simultaneously supporting the growth of young people. The objective of environmental education is to promote a global respect towards nature, which develops through personal and meaningful experiences with nature, activities and awareness.
Thus, in addition to a good relationship with nature, there is a need for information about the natural processes and how we are connected to them. Holistic environmental education entails learning ways and finding means of working for the environment through youth work.