Services, Meriharju Camp Centre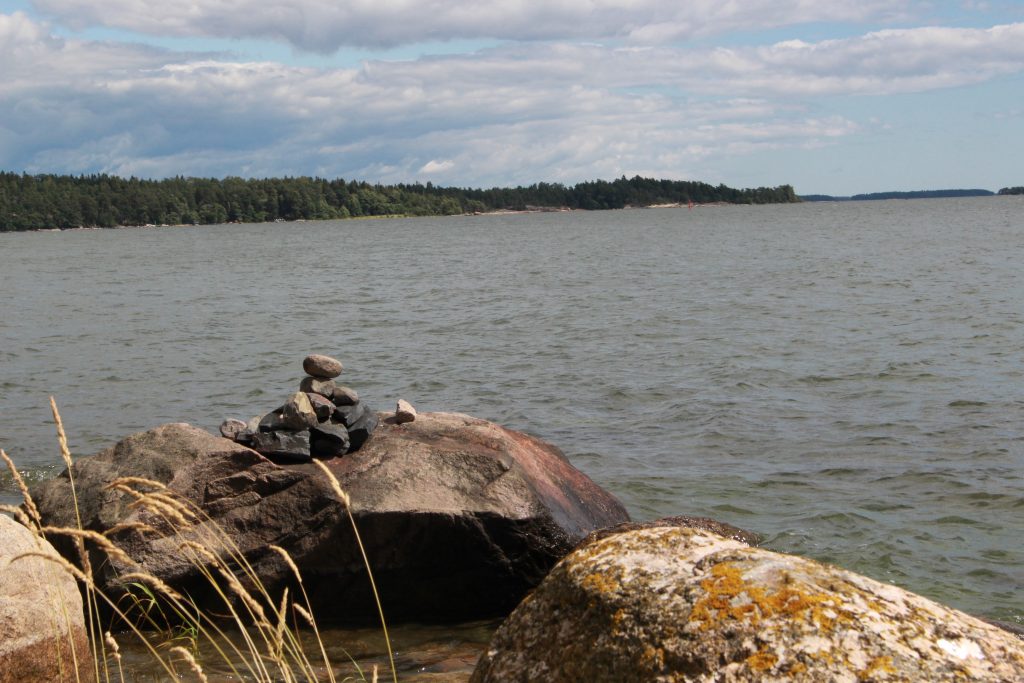 Services, Meriharju Camp Centre
The terrain near Meriharju Nature House and Camp Centre offers a magnificent setting for outdoor recreation and excursions. Customers of Meriharju Camp Centre can also book equipment.
For outdoor use:
Equipment for group activity: team building skis, a pen moved by a large group, etc.
Snow shoes, 12 pcs (adjustable size, suitable for people aged roughly 12 and up)
Pancake pans and skewers for campfire cooking
Other things of interest that can be utilised:
Stone labyrinth: a gate to the forest
The stone labyrinth can be found at the southern end of the building, at the boundary of the yard and forest. The stone labyrinth was created by the Juurielo ry. association according to the ancient stone labyrinth model. The stone labyrinth is also referred to as a 'giant's garden', and you can walk to the centre of the labyrinth and back along the meandering path between its stone circles.
The stone labyrinth is a boundary marker, a portal to another state of mind. In a figurative sense, you can travel to places of myth and legend by walking through the labyrinth. The stone labyrinth serves as a great way to build the mood when going for an excursion in the woods, for example.
Exhibition of Insights
An exhibition has been put together on the upper floor of the building, and it also extends slightly to other rooms. The idea of the exhibition is to bring nature inside the building and wake up the senses and the brain to observe the diversity of the local environment in different seasons.
History room
Located on the second floor of the building, behind the dining hall. In this room, you can find a brief historical account of Meriharju's past and photos from when the building housed a home help college.
Planter boxes
Meriharju Nature House has planter boxes in the front yard and on the patio. They are used to grow vegetables, herbs, salads and edible flowers, among other things. Customers of Meriharju Nature House may use the yields of the planter boxes freely. The planter boxes are divided into the beauty, health, treat and vegetable stew boxes.
The beauty box is used to grow plants suitable for beauty care and natural cosmetics, while the health box houses health plants, the treat box has edible plants, and the ingredients growing in the vegetable stew box can be used for making vegetable stew. There are also frames hanging on the dining hall's walls that provide more information on the plants grown in the boxes as well as local wild vegetables.
Uutela nature trail
There is a nature trail in the Uutela area that allows you to familiarise yourself with forest and pasture landscapes, gloe lakes, roche moutonnées and waterside meadows, among other things. Brochures for the nature trail are also available at Meriharju Nature House.