Highlights of the local environmental activities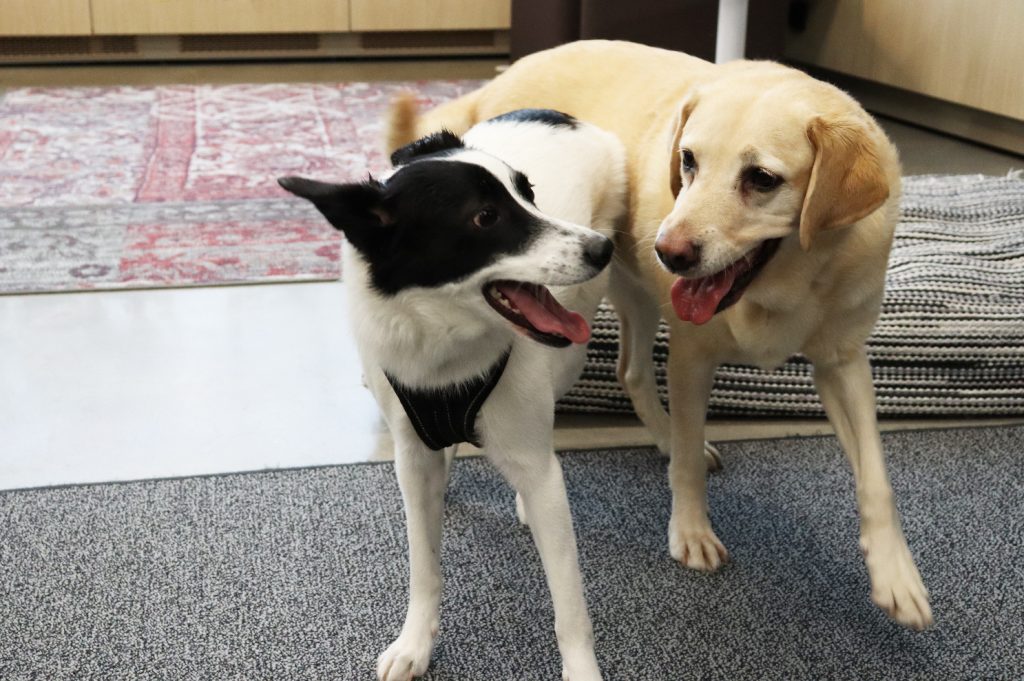 Highlights of the local environmental activities
You can join environmental activities anywhere. Have you got a good idea that you would like to implement at your nearest youth centre? Let us know!
Nature walks and trips
Many branches have arranged adventures to their local natural environments. These trips have involved hammocking, enjoying snacks and discovering things in a nearby forest, among other things.
Youth centre kitchens and cooking clubs
Vegetarian, vegan and climate-friendly food. During the pandemic spring, participants planted bucket potatoes in Kannelmäki and watched them grow. Young people rowed an inflatable boat to a small island in Mätäjoki and planted guerrilla potatoes there. The autumn harvest continued the potato theme, and the crops were used to cook tasty food.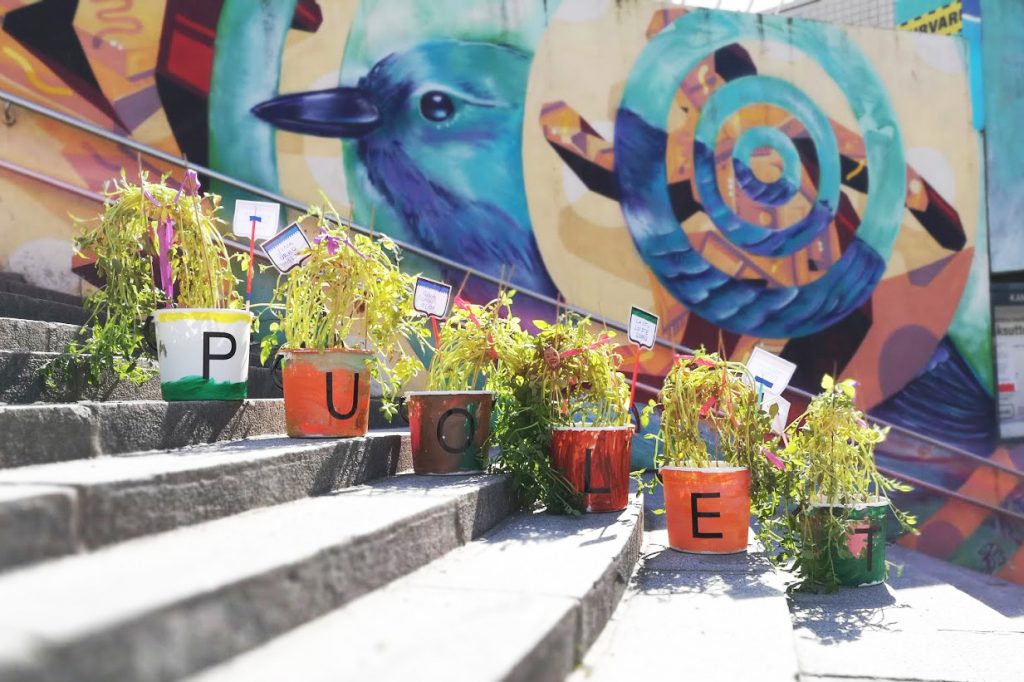 Animal cafés and activities
Animal themed cafés with various types of animal visitors and discussions about animals' care have been held at Haagan Lämpiö and Nuorten ympäristötila Representatives from different associations, such as animal welfare organisations, have often joined in to talk about their operations. Equipment donations for homeless animals have also been collected at these events.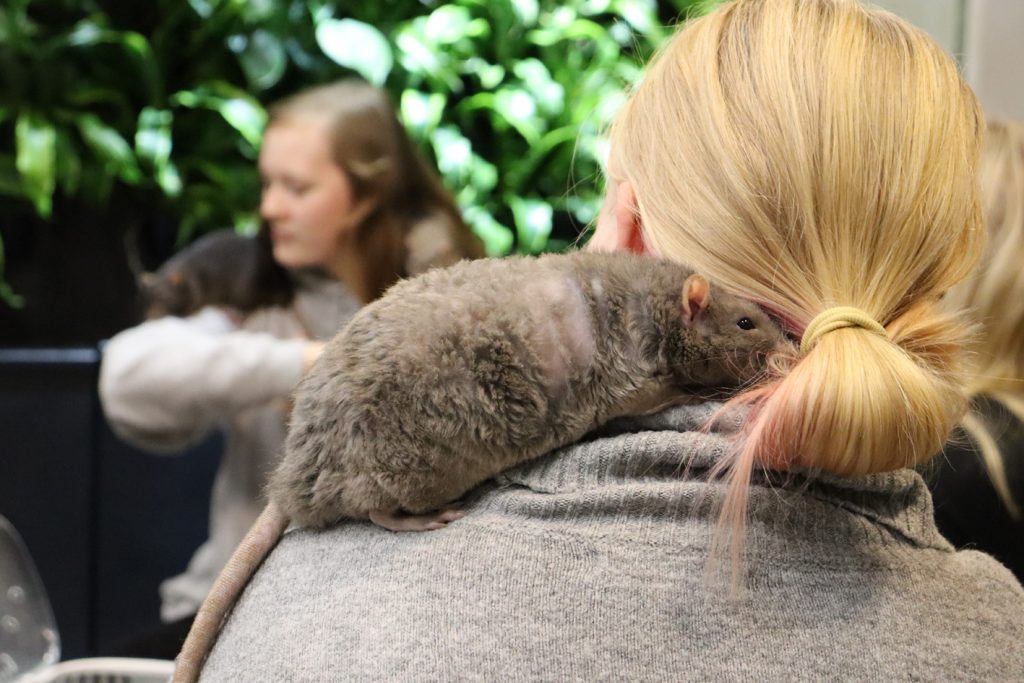 Several young people's cafés operate around Helsinki during the summer months, allowing young people to plan and carry out activities.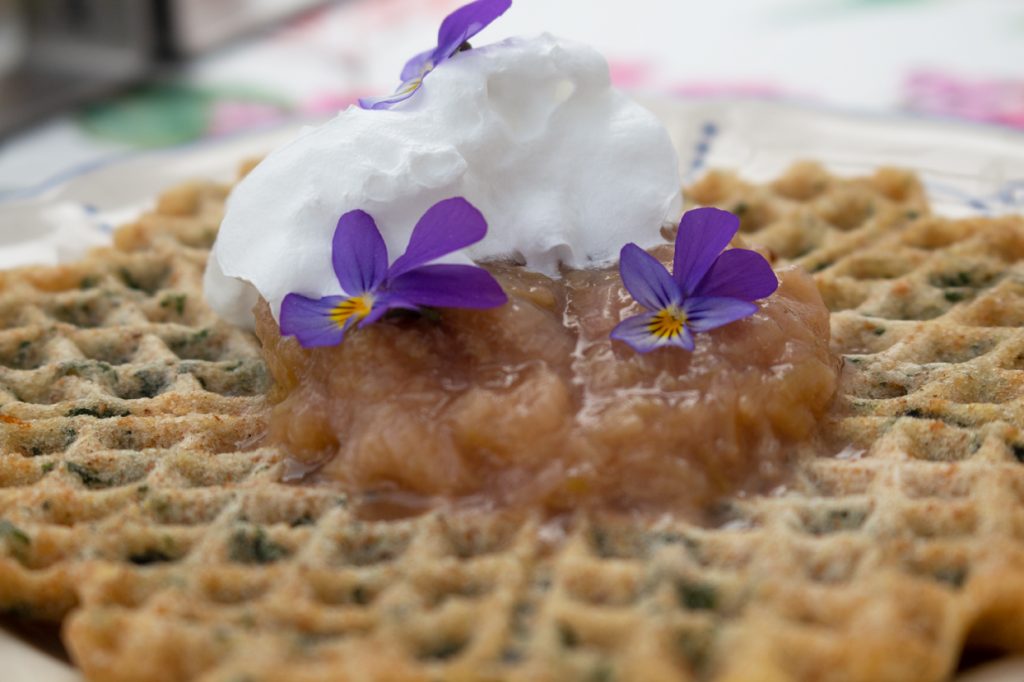 Mask workshops and Trash
Free DIY mask workshops around Helsinki have been arranged for young people to create masks from clean recycled materials.
An event called Trash was held in Malmi with the aim of changing the area's reputation and picking up all the litter in the neighbourhood together.
Agenda Art 2030
A piece created by young people from Herttoniemi was accepted into the sustainable development Agenda Art 2030 collection of the UN Association of Finland. The creators of the piece selected the reduction of inequality and climate actions as their themes. The 17 artworks of the Agenda Art 2030 illustrated the 17 categories of the 2030 Agenda for Sustainable Development. These pieces were showcased around Töölönlahti in Helsinki in October 2020.

Diverse activities around Helsinki
Other activities have included cultivating land, plogging, picking up litter during the Satakolkyt project's shoreline walks, making art with recycled materials, tuning, carrying out communal work, and organising various types of clubs, courses and camps.