Facilities, tools and vamping-up in Helsinki for all young people interested in two- and four-wheelers. The moped workshops offer excellent equipment for repairing and servicing many kinds of vehicles. You can always ask the youth instructors for help and guidance.
In the moped and engine workshops, you can service mopeds, light motorcycles, motorcycles, bicycles, scooters, skateboards, almost anything!
The moped and engine workshops have good equipment for vehicle maintenances and repairs. In the workshops, you can carry out tyre work, as well as small welds yourself. You will receive guidance and advice from the youth instructors on using the machinery.
Participants must hold a free membership card for the youth services. You can get a membership either online or directly from the workshop. In addition, the facilities of the engine workshops can also be used by schools, organisations and similar groups at pre-agreed times.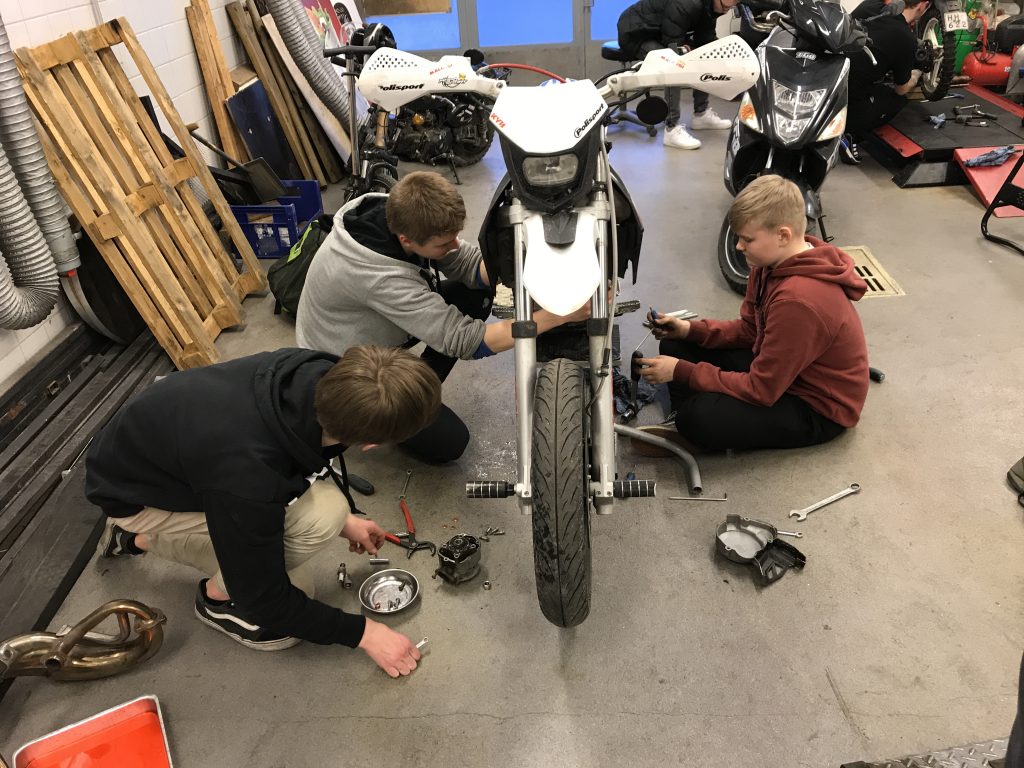 Events, excursions and camps
Moped workshops and moped activities in the Helsinki metropolitan area also organise annual driving training events, where you can practice driving on your own moped or light motorbike. We also organise driving trips and camps for moped riders and light motorcyclists. What kind of event, excursion or camp would you like to be involved in? Good ideas and volunteers are always welcome.