Pukinmäki Engine Workshop is a place where young people can repair their own mopeds and motorcycles. All young people aged 13 to 22 who are interested in two-wheelers can participate in our activities.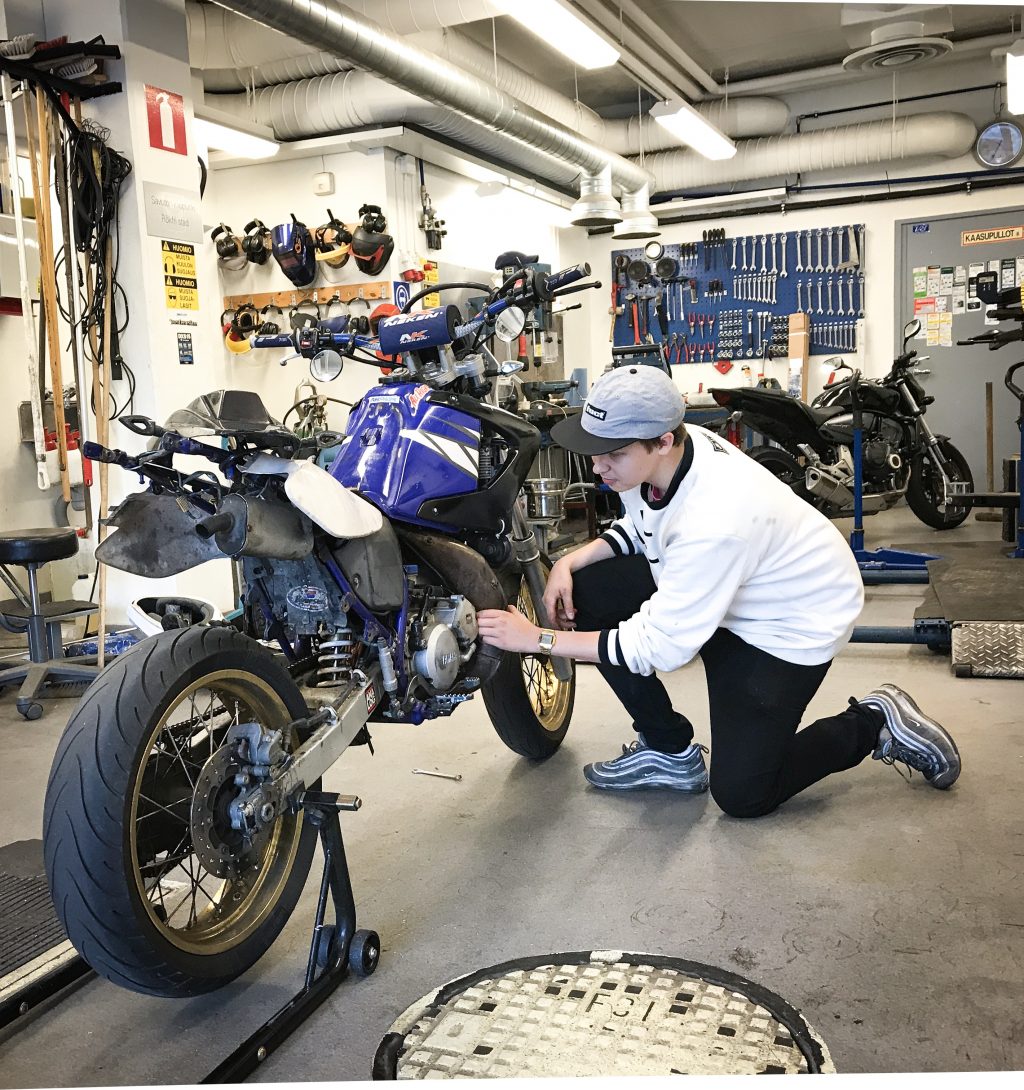 The engine workshop offers excellent equipment for repairing and servicing many kinds of vehicles. You can always ask the youth workers for guidance, advice and help. Here you can service bicycles, mopeds, light motorcycles, motorcycles, scooters, skateboards, almost anything!
Tools
Pukinmäki Engine Workshop is equipped with a large amount of common tools as well as more special equipment. We have combination spanners, ratchet sets, hammers, screwdrivers, pliers, gear pullers and much more. The workshop is also equipped with drilling machines, sanders, compressors, a tyre changer, a wheel balancer, welding equipment and other machinery needed for servicing mopeds. And, of course, the necessary personal protective equipment.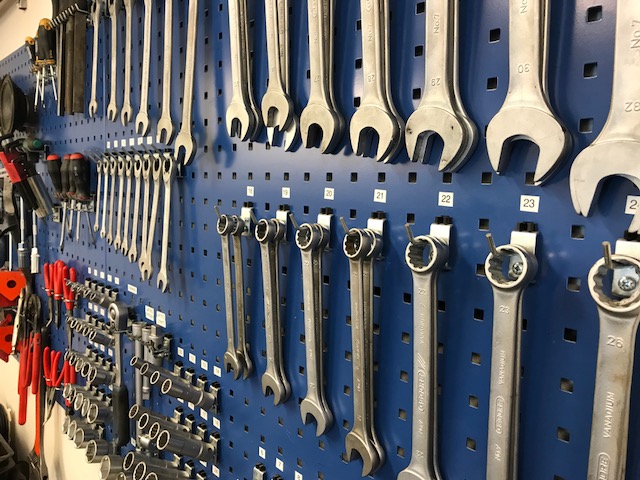 Living room
At the engine workshop, you can spend your free time with other moped riders and friends who are interested in two-wheelers. In the winter, the engine workshop serves as a living room for moped riders, and the workshop includes a comfortable lounge that you can use with your friends.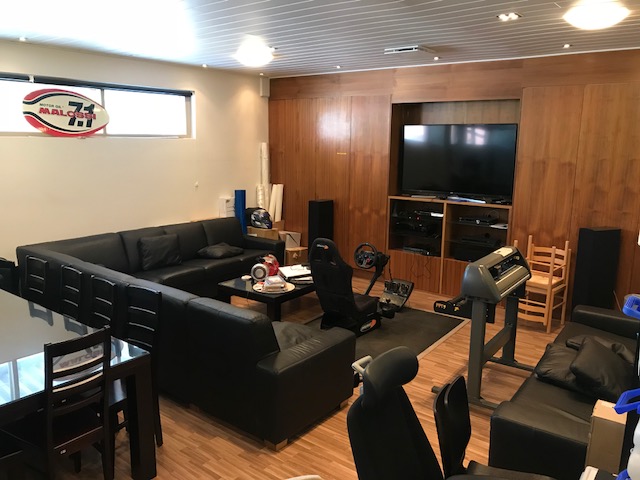 Mobiilimottis
The popular Mobiilimottis tours the Helsinki Metropolitan Area by agreement. Mobiilimottis is a mobile engine workshop that can be brought to the yard of a youth centre or school. Both tools and guidance are provided. At Mobiilimottis, you can carry out the most common maintenance measures on mopeds, light motorcycles and bicycles.
If you would like to invite Mobiilimottis to your youth centre or another place, contact us and we will schedule a date!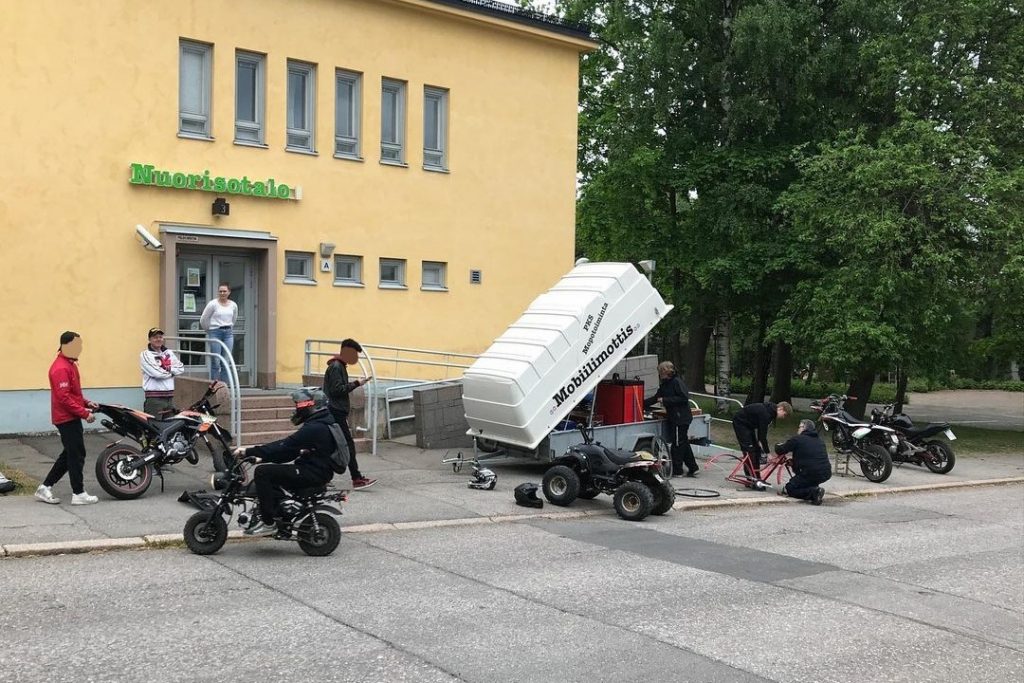 Visiting address
Säterintie 2
00720 Helsinki
Postal address
P.O. Box 70405, 00099 City of Helsinki
Youth workers
Dimitrios Zafiris

, Nuoriso-ohjaaja

dimitrios.zafiris@hel.fi

040-3348013

Sanna Tolvanen

, Tiimiesihenkilö

suvi-sanna.tolvanen@hel.fi

0404864929

Minna Sirviö

, Yksikön päällikkö, Malmin nuorisotyöyksikkö. Tästä numerosta ei tilavaraus-, ryhmävierailu-, työnjako- tai kurssitiedusteluita.

minna.sirvio@hel.fi

0401945361
You can reach the instructors via Whatsapp, Snapchat or Instagram!
Opening times
Mon 13-20
Wed 13-20
Thu 13-20
Exceptions:
TEMPORARILY CLOSED!
Upcoming events
No upcoming events