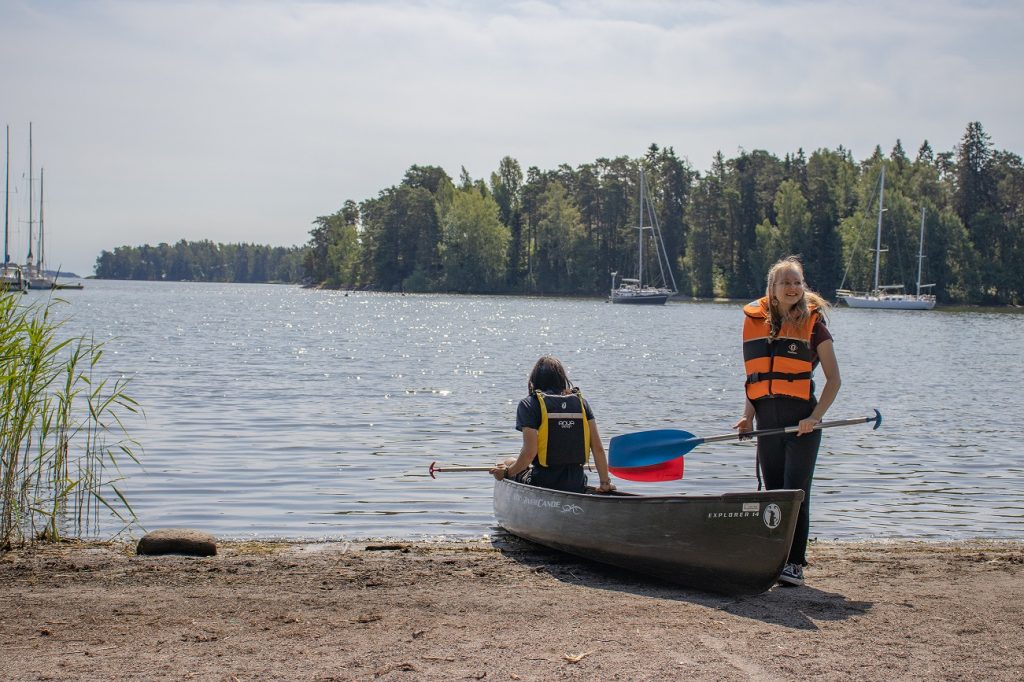 Adventure education
The objective of adventure education activities is to produce positive experiences and strengthen participants' capability to work in a group.
Mission
With the help of adventure education, which supports communal spirit and participation, we help young people find their strengths as individuals and group members. Adventure exercises in groups strengthen the ability to take others into consideration, increase trust within the group and train the ability to make decisions as a group.
Feedback discussions are an essential part of adventure education activities
After the exercises and activities, the group discusses what happened during the exercise or activity, how it felt, what was learned from it and how the lessons learned affect the participants' own lives. Environmental education is often taken into account. The special needs and wishes of groups are taken into account during the planning of adventure activities.
The Adventure House's core processes
Adventure education activities for groups
Loaning facilities and equipment for adventure activities
Loaning facilities and equipment for other activities (youth groups are given priority)
Educational services for the instructors of youth groups
Further information: snk.fi/en/adventure-education/