Helsinki's outreach youth workers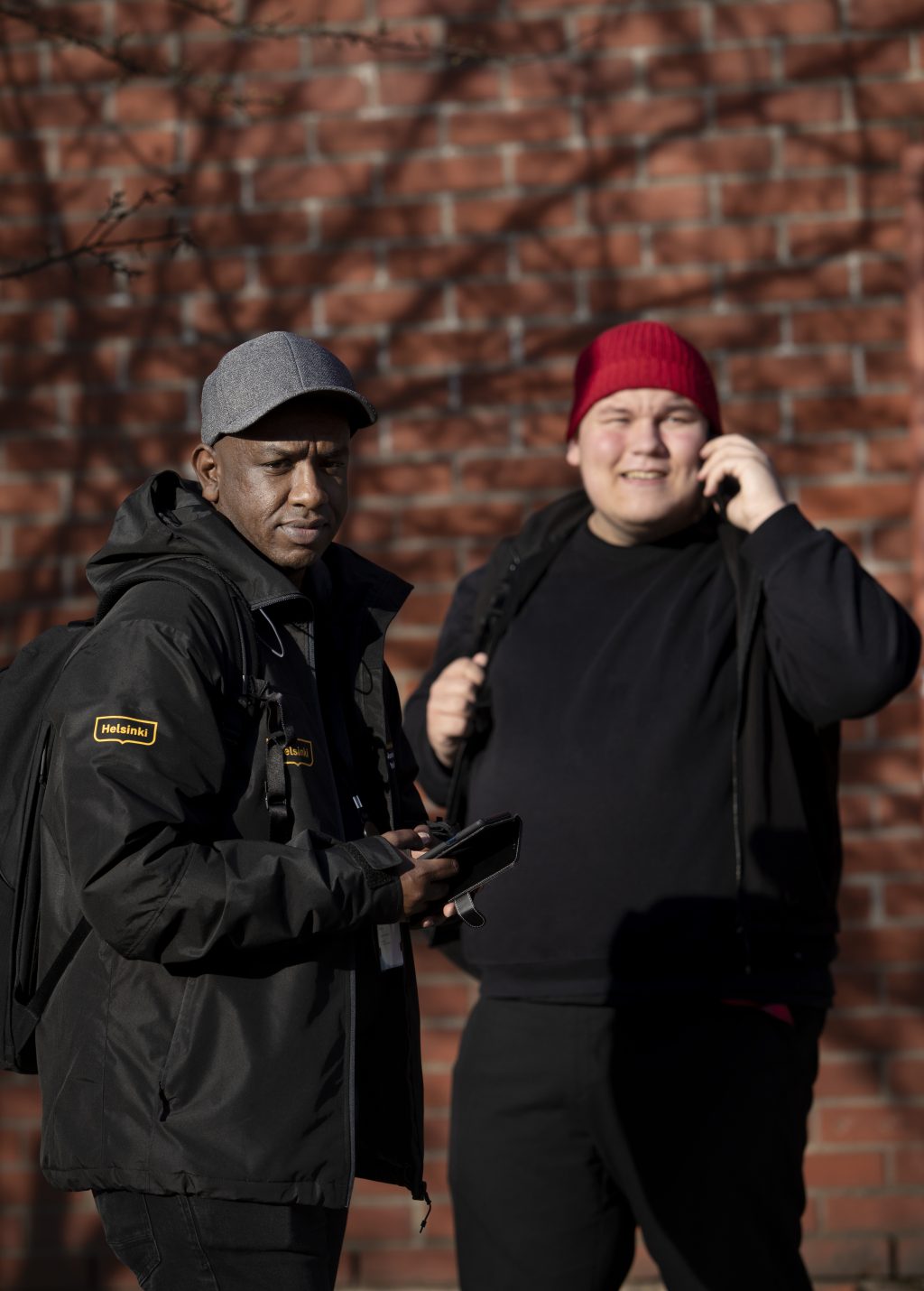 Helsinki's outreach youth workers
Outreach youth work helps Helsinki residents aged under 29 who are not currently studying or working, and those who otherwise wish to make changes in their life. The meetings are always voluntary and confidential and do not bind the young person to anything.
We can agree on meeting at a place of your choice (such as the city centre, Pasila, Itis, Malmi…) or meet remotely via Discord, WhatsApp, Zoom, Skype or another app.
You can contact the outreach youth workers in Helsinki via:
calling or messaging us on WhatsApp, 040 184 3175 (we will answer on weekdays at 9:00–15:00).
e-mailing us at etsivanuorisotyo@hel.fi
filling in the contact form (coming soon)
joining our Discord server: message the #kysy-etsiviltä channel or send a direct message to one of the youth workers.
The Helsinki outreach teams are also responsible for all cooperation with schools in Helsinki. Each location of Helsinki Vocational College has its appointed outreach youth worker who works closely with the student welfare services. Download the brochure of outreach youth work in Helsinki.
We are actively carrying out service guidance: we will direct you to the right places and services for taking care of your matters at hand and support your quality of life.