Koskela Youth Centre offers meaningful and high-quality recreational activities for children and young people aged 9 to 17. At the youth centre, young people can meet their friends in a safe and supervised environment and also get to know other young people around the same age who visit the building.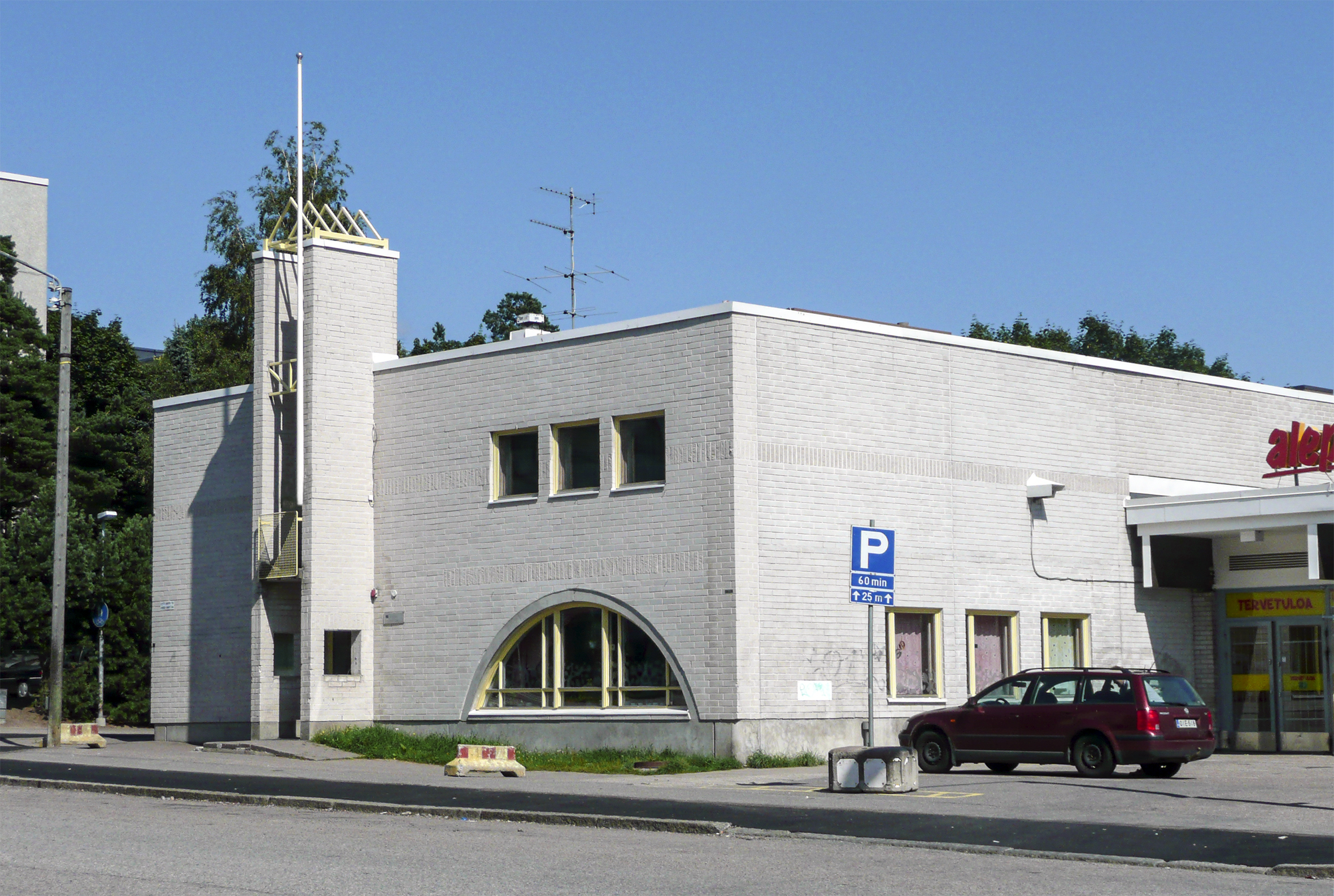 At the youth centre, young people participate in decision-making, and we try to encourage them to become active influencers. Of course, you can also simply come to hang out!
The facilities allow for a wide range of activities. You can come and play basketball, football, floorball, pool, ping pong, pinball or board games, for example! The sports hall can also be converted into a dance room. As for gaming consoles, the youth centre has several PS4 and Nintendo Switch consoles and computers. The youth centre also has a charging station for mobile phones.
Remember your membership card
In order to visit the youth centre, you need to get a free-of-charge Youth Services membership card, also known as jässäri. You can get the form for the card from the youth centre. Upper stage comprehensive school pupils must get a digital membership card independently via jassari.hel.fi
Open and small group activities
Our activities are for the most part open, i.e. young people can plan and implement activities together with youth workers. The youth centre also has small instructor-led groups that we set up as requested. Our active assistant instructors also plan activities for other young people.
Interested in influencing?
If you are interested in opportunities for young people to influence things, our instructors would be happy to tell you about the young people's influence system Ruuti as well as other channels for influencing things.
Welcome!
We are also happy to cooperate with parents. Guardians are welcome to come and familiarise themselves with the youth centre's activities together with their children. On Tuesdays and at weekends, the building is used by organisations.
Facility reservation: ami.nygard@hel.fi or 040 590 3677
Visiting address
Antti Korpin tie 3 a
00600 Helsinki
Postal address
P.O. Box 24401, 00099 City of Helsinki
Youth workers
Jami Koistinen

, Nuoriso-ohjaaja

jami.koistinen@hel.fi

0401769246

Maarit Ehrnrooth

, Nuoriso-ohjaaja / Yhteistoimintavastaava

maarit.ehrnroot@hel.fi

0401930028

Jani Rytkönen

, Nuoriso-ohjaaja

jani.rytkonen@hel.fi

040 577 3785

Sike Sillanpää

, Videotyöntekijä

sike.sillanpaa@hel.fi

0406350188

Risto Kurho

, Mediatuottaja

risto.kurho@hel.fi

0415121714

Pirjo Huuhtiainen

, Toiminnanjohtaja

pirjo.huuhtiainen@hel.fi

09 310 64876 / 040 334 2099
Youth center phone number: 09 310 71570 / 040 334 8005
Opening hours
Koskela Youth Center opening times:
Mon, Wed, Thu and Fri:
2 pm – 4 pm: 9 – 12 yrs (Grades 3 – 6)
4.15 pm – 8.45 pm: 13 – 17 yrs (Grades 7 – 9)
Tue and Weekends: In organisational use only
Upcoming events
nuorten lomatekemistä

physical training
05.6.2023 - 30.6.2023
Koskela Youth Centre, Antti Korpin tie 3 a, Helsinki
nuorten lomatekemistä

food
09.6.2023 - 30.6.2023
Koskela Youth Centre, Antti Korpin tie 3 a, Helsinki
nuorten lomatekemistä

physical training
Thu 29.6.2023, at 12:00 - 19:00
Koskela Youth Centre, Antti Korpin tie 3 a, Helsinki