Koskela Youth Centre facilities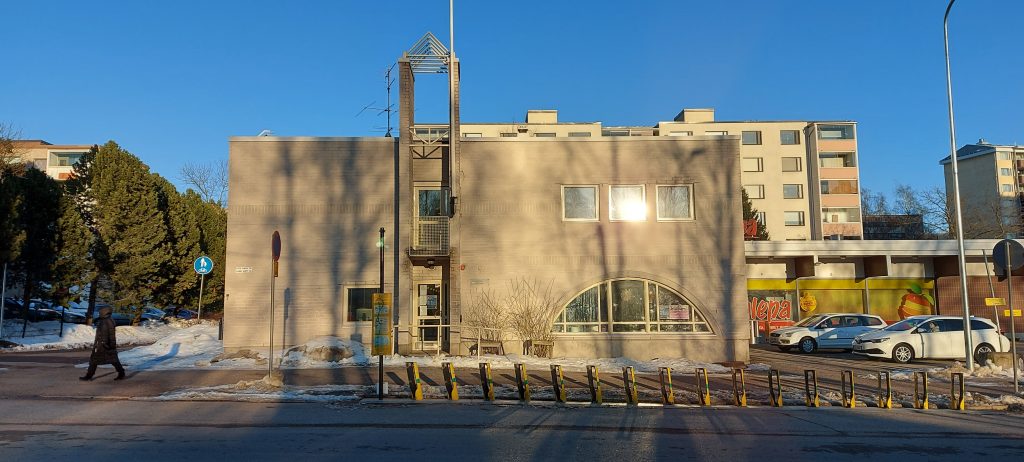 Koskela Youth Centre facilities
The two floors of the youth centre offer facilities for all sorts of recreational activities. Come and check out our facilities and activities.
The lobby area (aula): Features two computers, a phone charging station, board games and reading materials intended for young people.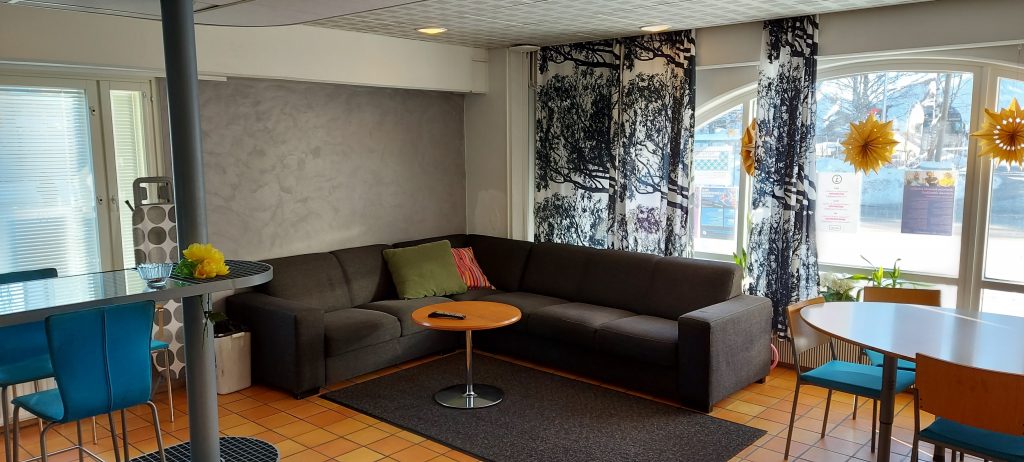 Living room (Olohuone): Past the lobby on the right, there is a living room where you can craft items, play board and console games and watch TV.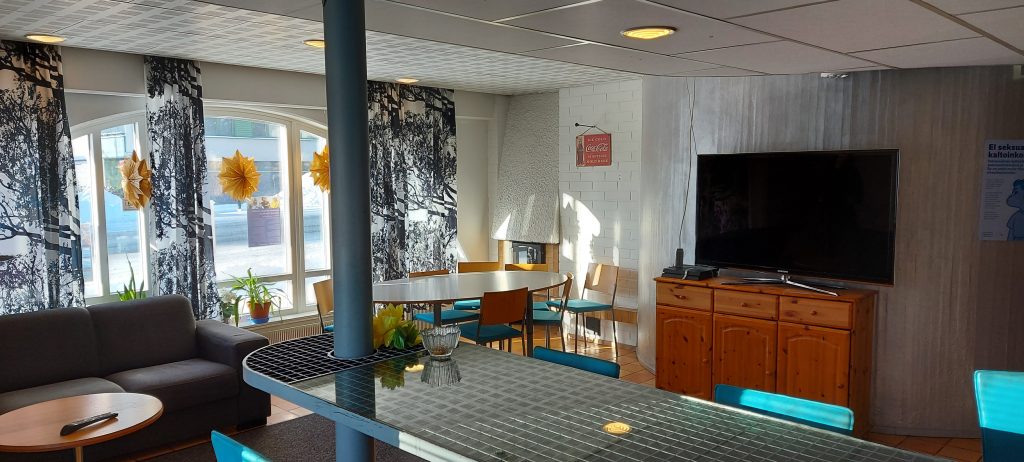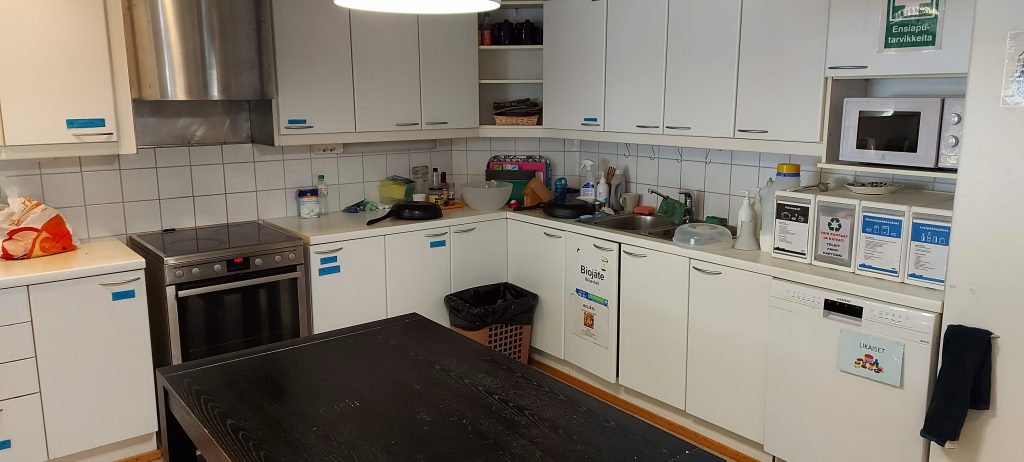 The kitchen (Keittiö): Can be used for youth kitchen and small group activities.
Multi-purpose hall (Monitoimisali): The hall can be used for a variety of sports or theatre activities, for example.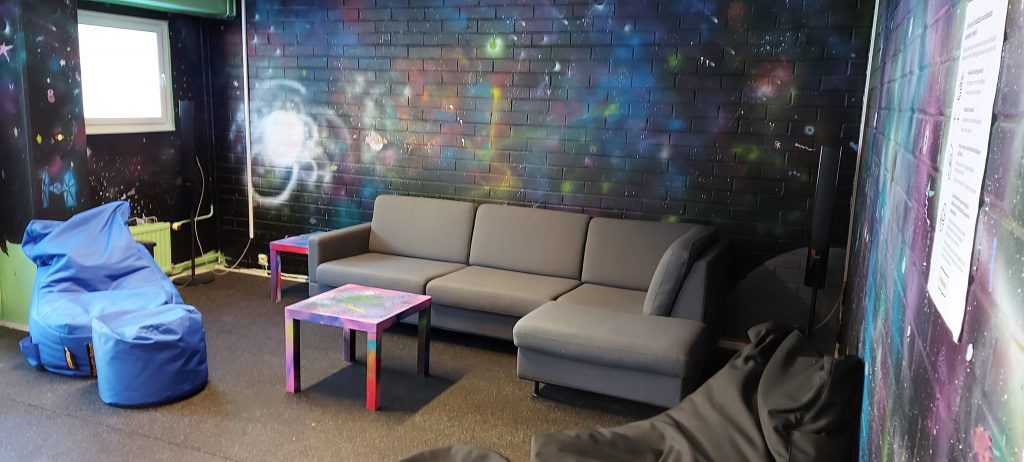 The youth centre room of our dreams (Unelmien nuta huone): A good example of working together. Young people came up with the idea and implemented a magnificent space-themed wall painting under the instruction of youth worker Antti-Jussi. The casual intergalactic furniture was also picked out by young people.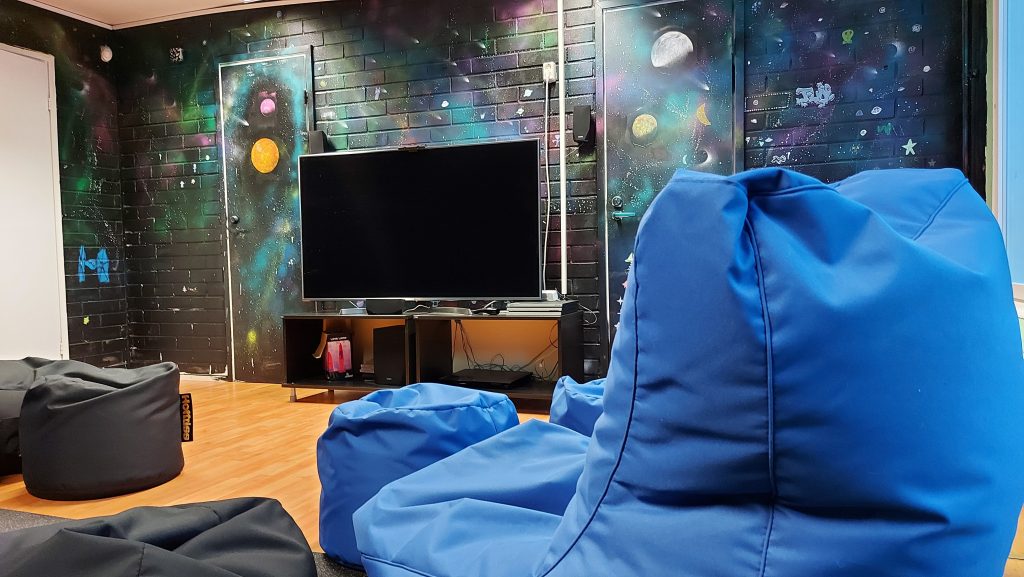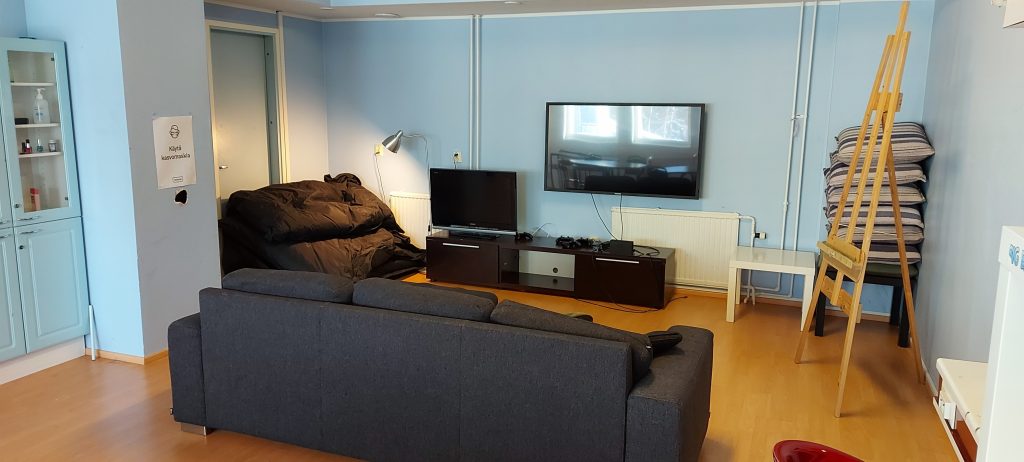 Corner room (Kulmahuone): The first room upstairs, which was named the corner room, is an easy-to-adapt space that offers space to hang out, bean bags and two tables with chairs. The table and chair sets are light-weight, making them easy to move around. In this room, you can watch TV and play with a Nintendo Switch and 'retro' consoles such as PlayStation 2, Xbox 360 and Nintendo Wii.
Huoneessa voi katsoa tv:tä ja pelata Nintendo Switchillä ja "retro"laitteilla, kuten Playstation 2, Xbox 360 ja Nintendo Wii.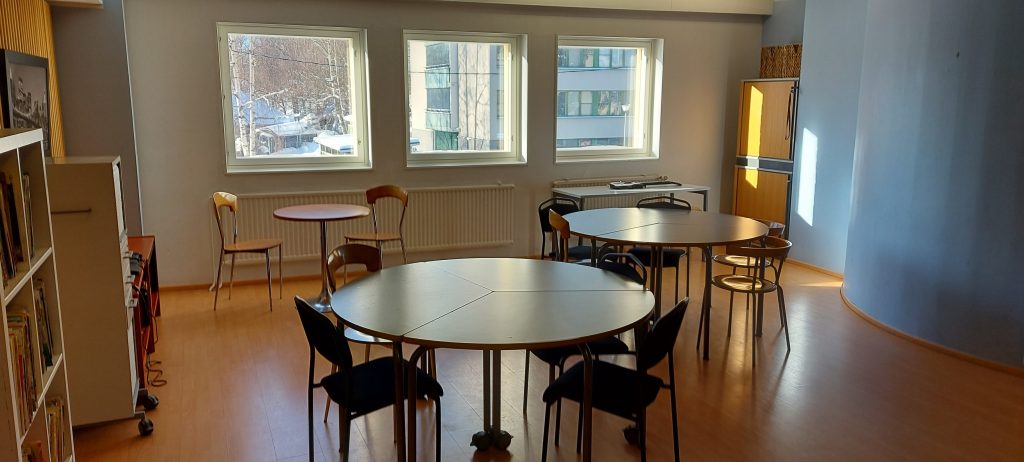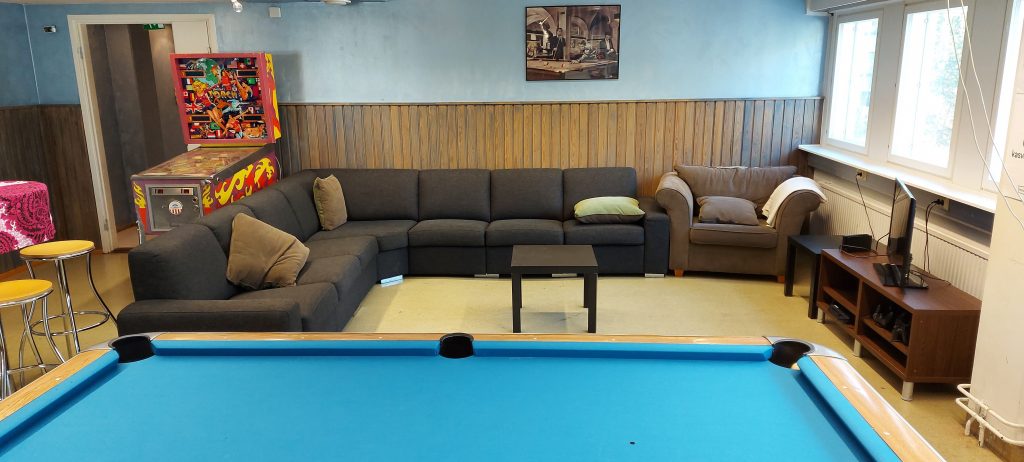 In the billiards room (Biljardihuone), you can play pool, pinball or PlayStation 4 and Nintendo Switch console games.