Tapulikaupunki Youth Centre's facilities and use by organisations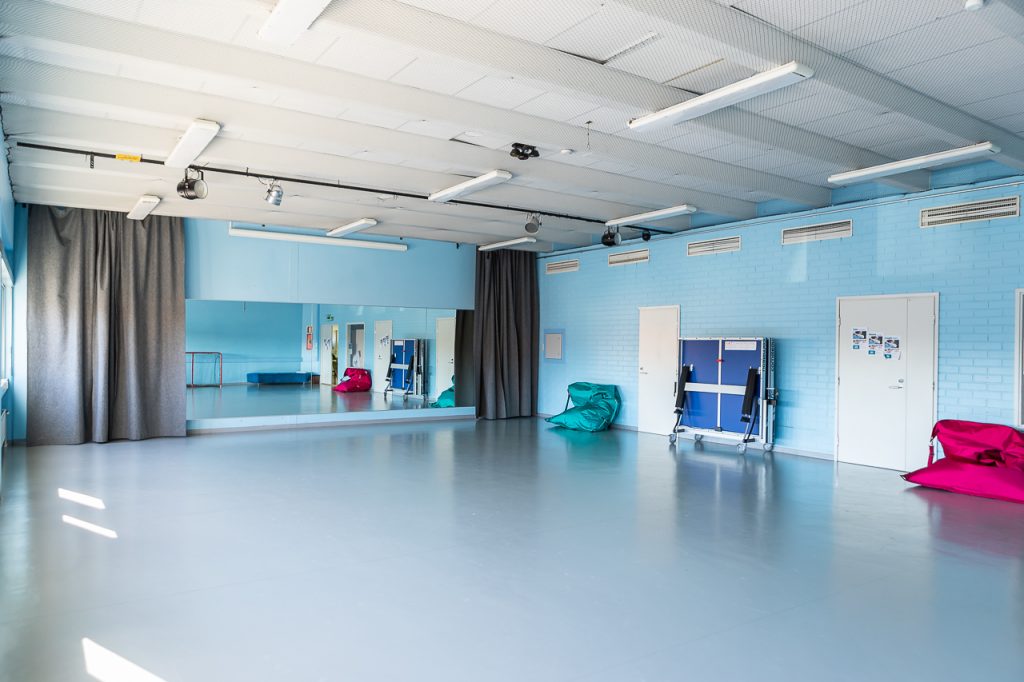 Tapulikaupunki Youth Centre's facilities and use by organisations
Book a facility at the youth centre!
You can book a facility by using a printed form. Unfortunately, facility reservations cannot yet be made online for Tapulikaupunki Youth Centre. Therefore, please contact us via email or by calling, and we will sort it! Our staff members' email addresses are in the form firstname.lastname@hel.fi.
Detailed facility reservation instructions.
Sports hall
The youth centre's sports hall is suitable for a variety of physical exercise and self-expression. One of the shorter walls has a mirror, which makes the space particularly suitable for dance and exercise classes.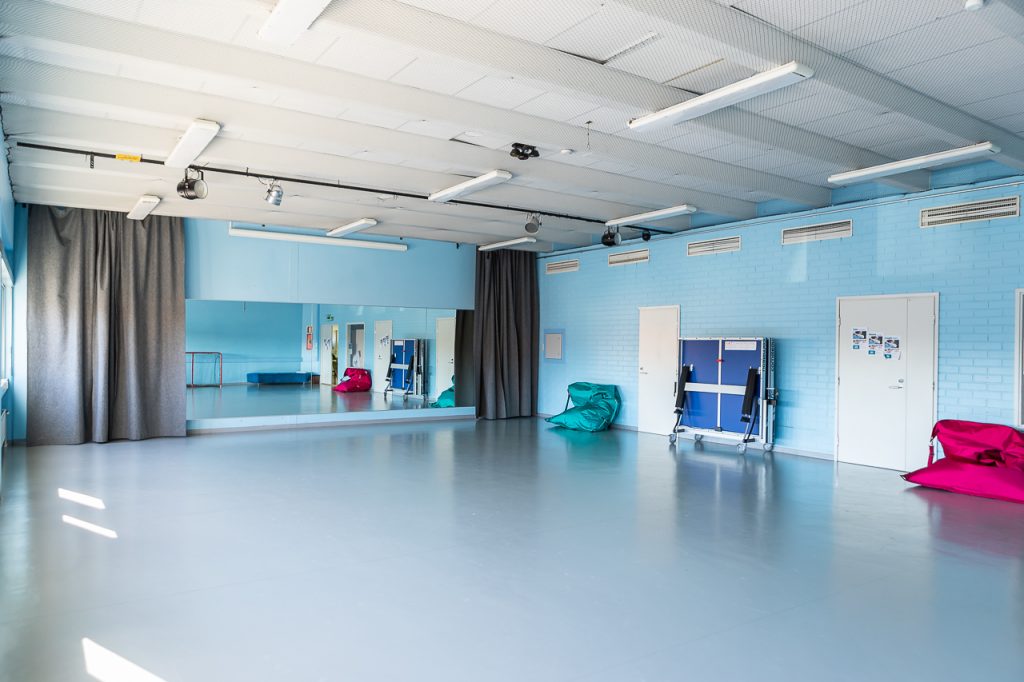 Living room
The living room is located right in front of you as you enter the youth centre through the main door. The room has a projector and a screen, a spacious set of sofas, a billiards table and a service desk, behind which is a door to the youth centre's kitchen.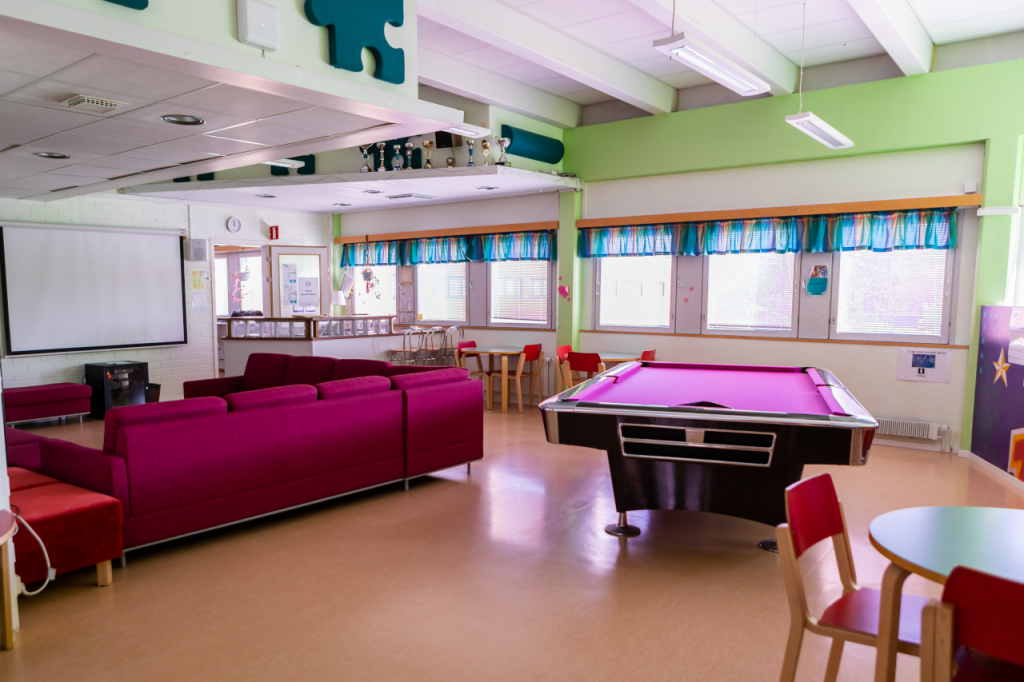 Kitchen
The cosy kitchen has a fridge, a hob, a microwave, a dishwasher and a coffee maker. The facilities include a large dining table with eight chairs.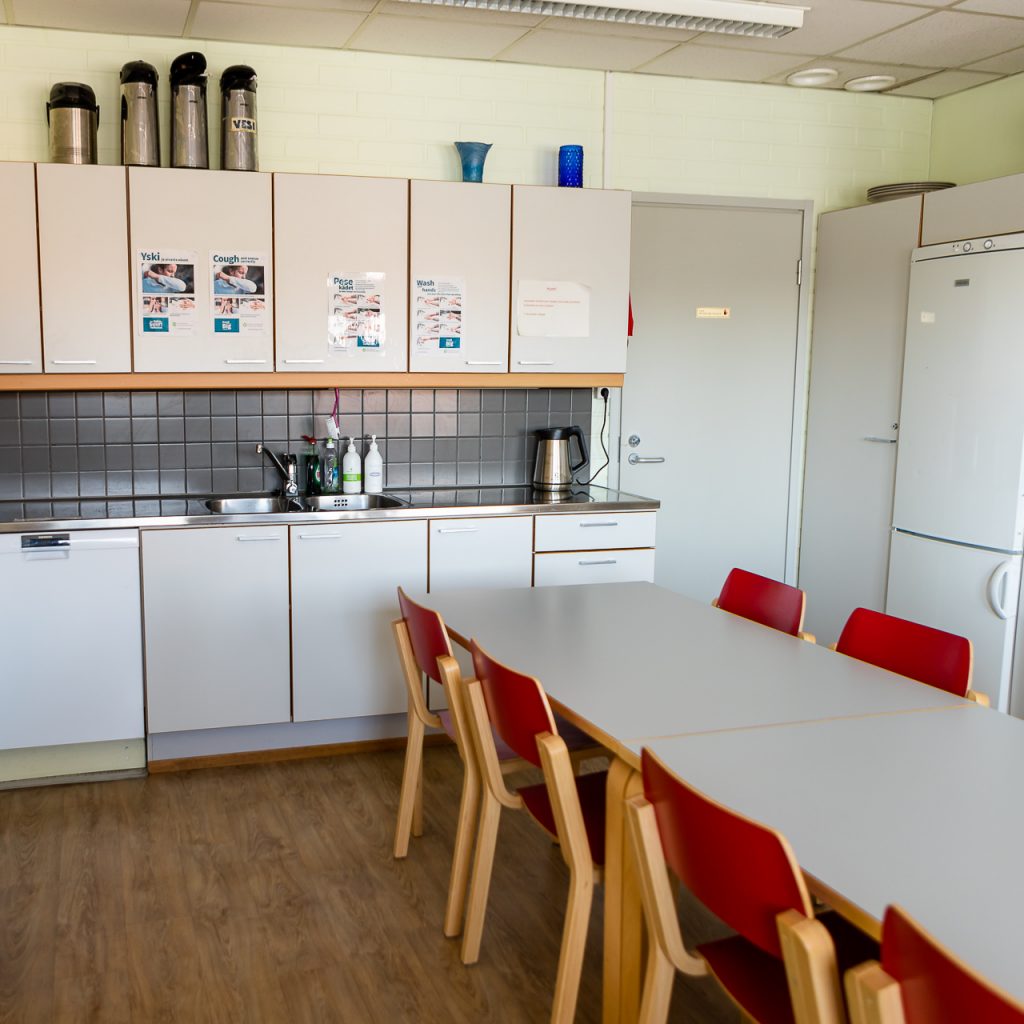 Crafts room
The crafts room has ample space for working around tables that are slightly higher than usual, so that children and young people, in particular, can work comfortably while standing up. The room also has a tap, a drying cupboard and a washing machine.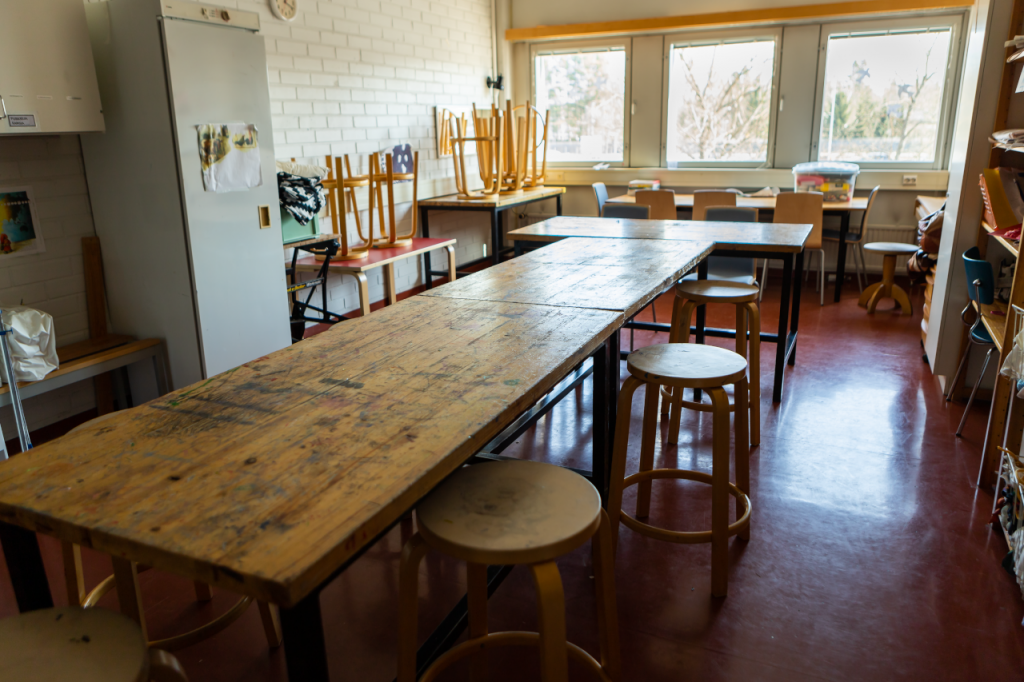 Calm room
The calm room is a small room that is part of the living room. It can be separated into its own space with a door. It also has its own little toilet. The calm room has a monitor and a few beanbags. It is suitable for working in a small group, for example, while the main group remains in the living room.