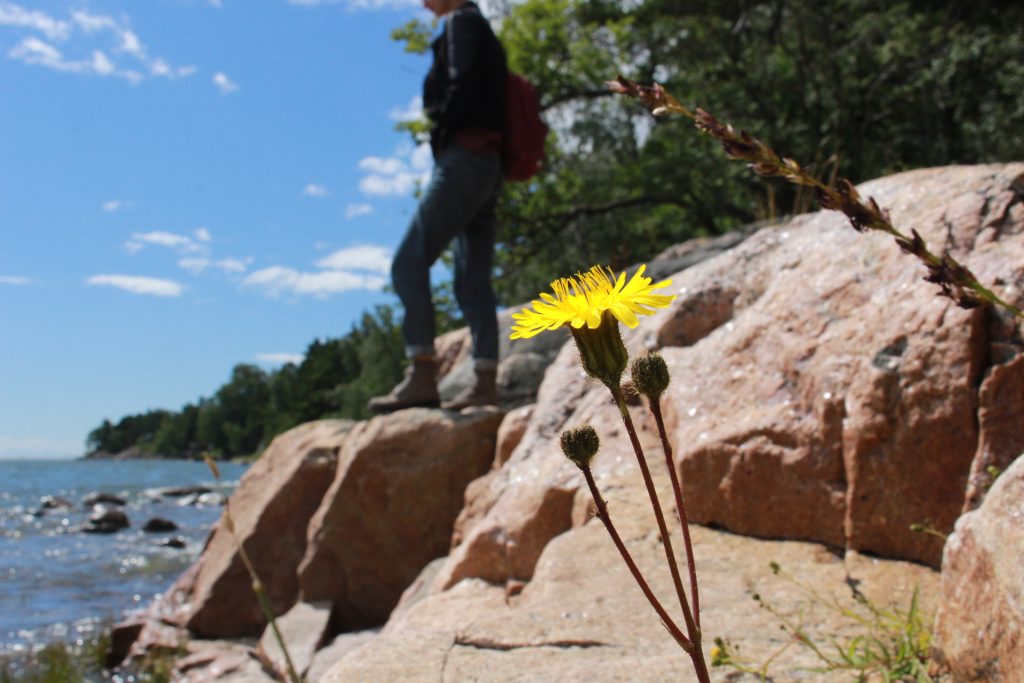 Services, Uutela cabin
The terrain near Uutela cabin offers a magnificent setting for outdoor recreation and excursions.
Uutela nature trail
There is a nature trail in the Uutela area that allows you to familiarise yourself with forest and pasture landscapes, gloe lakes, roche moutonnées and waterside meadows, among other things. Brochures for the nature trail are also available at Meriharju Nature House.