Read, listen and watch, while the library is closed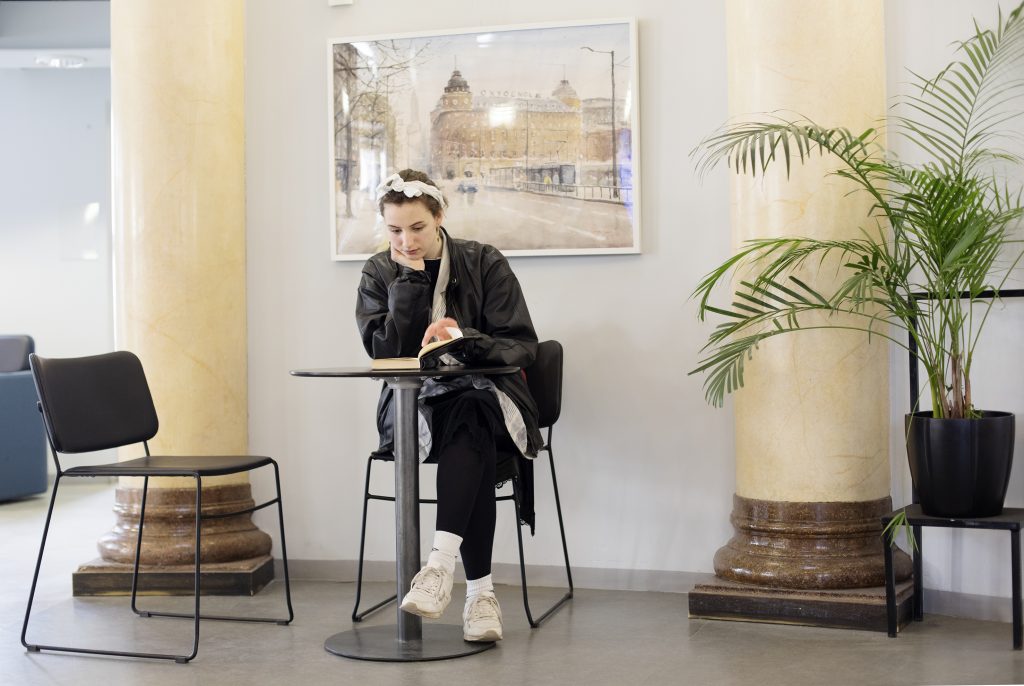 Read, listen and watch, while the library is closed
In this article, we have listed a variety of services through which you always have free-of-charge access to literature, recordings and movies.
For the services listed below, at least some of the content is freely available, but some services may require registration. The links are under each heading in alphabetical order.
Audiobooks and dramas
Audible is normally a paid audiobook service, but during the coronavirus crisis, when schools were closed, it offered hundreds of children's and youth books to listen to freely through its service. The books cannot be downloaded, but they can be listened to as a streaming service. For more information, see this article on the iMore pages, for example.
For decades, the BBC has been producing high-quality radio theatre, and their archives are a magnificent treasure trove for listeners. The collection includes e.g. the cult Hitchhiker's Guide to the Galaxy.
On the Kirjailija kotiin channel, Tampere-based writers read their texts. The live broadcast takes place every night at 19:00, but the reading videos can also be watched on YouTube later.
Copyright-free audiobooks read by volunteers in many languages. Currently, there are 27 works in Finnish and 27 in Swedish available on the service.
Through Nelonen Media's Supla service, you can primarily listen to radio programmes and podcasts, but you can also find a few audiobooks.
Radio dramas are Yle's long-standing radio favourites. You can listen to many of them through Yle Areena.
Yle Areena offers dozens of Finnish audiobooks for listening free of charge. Among the collection are both children's and adult's literature and several classics. There are works by both domestic and foreign authors.
Movies, documentaries, TV series and theatre
Dplay is Discovery Networks Finland's streaming service, which presents the programmes of its TV channels. In Finland, the company's free channels include TV5, Kutonen, Frii and TLC. Some programmes can be watched free-of-charge, but most are paid for. You do not need to register to view free-of-charge content.
Elävä muisti is KAVI's audiovisual time travel into Finnish history and Elonet is a Finnish film database. Elonet has more than 200 Finnish films and almost two thousand other films. Most movies are available in up to 4K Ultra HD.
Library Channel is the platform of Finland's libraries, where the topics of the programmes are books, authors, reading and libraries. On the video side, the units worth visiting are e.g. documentaries, author interviews, reading tips and children's programmes. In addition, there is also a library radio in Library Channel, where you can listen to e.g. the Kirja taajuudella podcast.
The service consists mainly of English-language films whose copyrights have expired. Movies from the service can also be found on its YouTube channel.
MTV Katsomo is MTV's streaming service, where you can watch programmes and movies on its channels. Only free-of-charge content is available on the service. MTV's paid content is in a separate service. Use of the service requires registration.
Ruutu Katsomo is Nelonen Media's streaming service, where you can watch programmes and movies on its channels. Some programmes can be watched free-of-charge, but most are paid for. Use of the service requires registration.
The Paljon Melua Teatterista blog has compiled a list of various theatre performances and other performances that typically take place in front of a live audience, as well as a wealth of online entertainment that can now be viewed at home. Some of the tips are for paid services, but there are also plenty of free-of-charge recordings and live broadcasts among them.
Yle Areena is a service familiar to many, offering a vast number of films, documentaries and various TV series for free to all those living in Finland. Now is a great time to check out their selection!
Music
HPO recordings bring a city orchestra concert to your home couch.
The New York Metropolitan Opera has launched a free-of-charge streaming service that allows you to watch high-quality recordings of popular operas.
Recordings of performances of the National Opera.
Wienin kansallisooppera on avannut maksuttoman striimauspalvelun, jonka kautta pääset seuraamaan laatutaltiointeja suosituista oopperoista. Palvelu vaatii rekisteröitymisen.
Live broadcasts and concert recordings from Finland and around the world.
Muuta
High-quality courses in English. There is everything to learn, from creating a CV to building your own job application and many other useful skills.
An information retrieval service that offers free access to the digital materials and collection catalogues of about one hundred Finnish archives, libraries and museums.
Do you want to practice speaking a language or help others learn a language? In the Lango service, you can search for or even become a language buddy.
A versatile link directory produced by Finnish public libraries, which contains numerous websites on various topics. See in particular the collection Watch and listen to concerts, performances and programmes.
Open and high-quality online courses offered by the Department of Computer Science at the University of Helsinki.
Source: Helmet