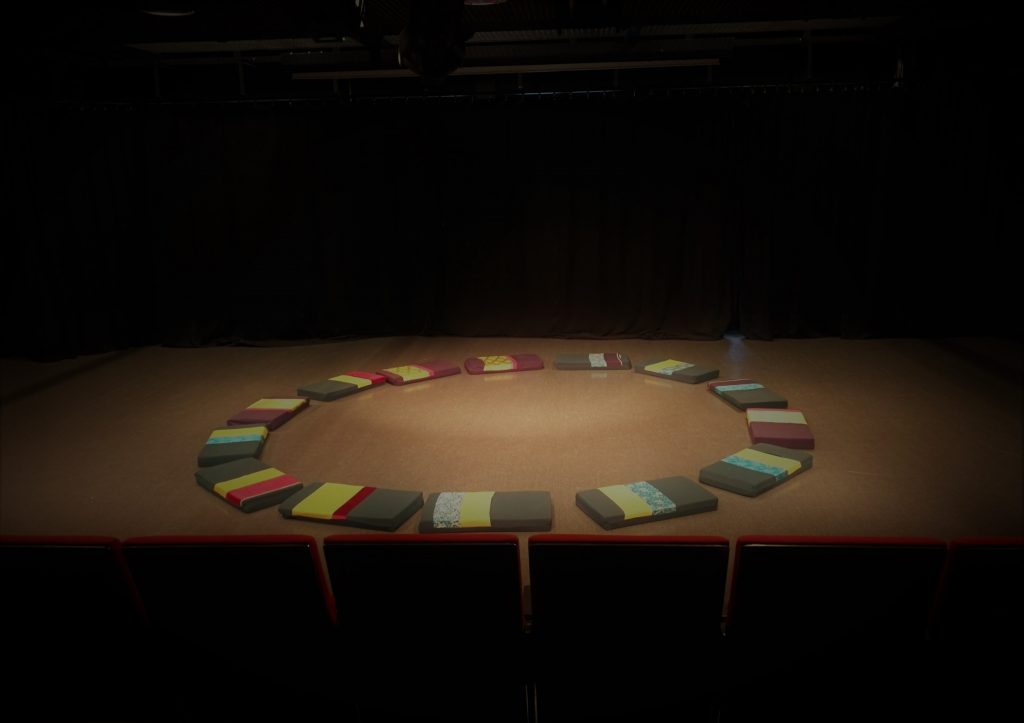 Workshops
Narri offers activity-centred workshops that utilise drama to promote learning and group work.
The workshops are short and compact, and consist of 1–3 sessions.
They are primarily intended for groups from upper stage comprehensive schools, upper secondary level schools and preparatory education (the age recommendation is 13–29 years).
The goals include observing group dynamics, studying skills needed in working life, assessing values and promoting personal identities.
The workshops are led by Narri's theatre directors.
Make sure you book a workshop for your group well in advance, at least three weeks in advance.
Workshop 1: A pillow race and group dynamics
A continuation workshop for those who have taken part in workshop 1, A pillow race and group dynamics. The second workshop uses activity-centred methods to assess which things are important to each participant and how they could be enhanced.
Number of participants: 8–25
Duration: 90 minutes
Location: Narri Stage
Workshop 2: A playing field of values and dreams
A continuation workshop for those who have taken part in workshop 1, A pillow race and group dynamics. The second workshop uses activity-centred methods to assess which things are important to each participant and how they could be enhanced.
Number of participants: 8–25
Duration: 90 minutes
Location: Narri Stage
Narri stage calendar
Contact / Theater and drama education:
Laura Mboup, tel. 050 5591 758
laura.mboup@hel.fi

Samuli Mäkisalo, tel. 040 1246 548
samuli.makisalo@hel.fi