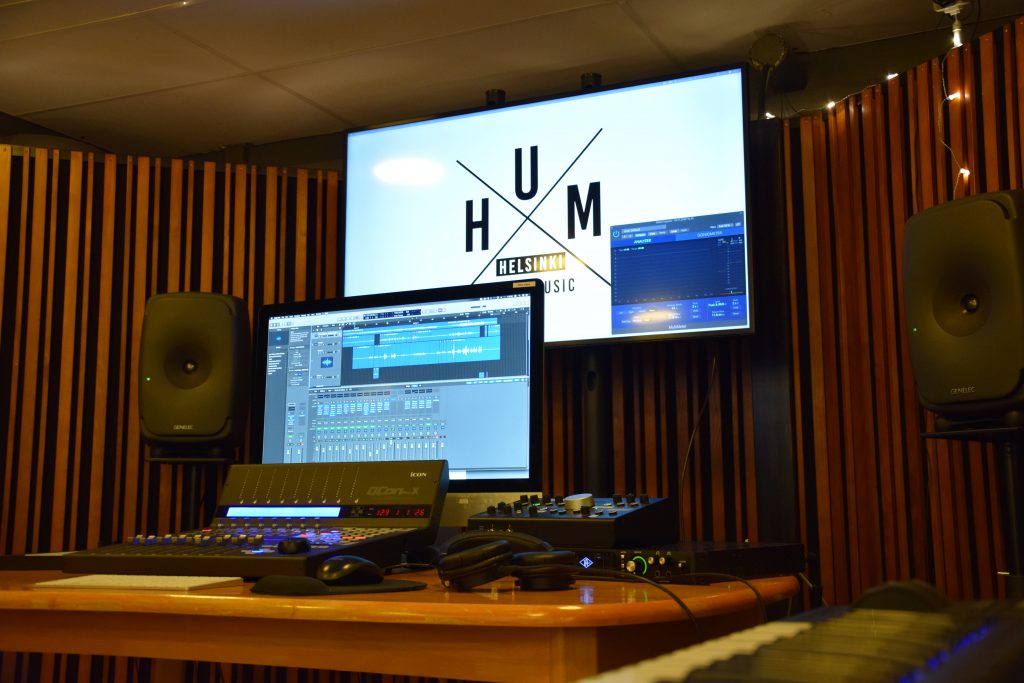 Studios
The music studios of the Helsinki Unity Music network can be reserved via the Varaamo reservation system. On this page, you can also check out what kind of studios HUM has to offer!
The Helsinki Unity Music network brings together studios administrated by the City of Helsinki that have shared principles and compatible equipment.
The network currently features the following HUM studios: Itäkeskus 3 studios (Mummola, Puukkopaja, Kellari), Hertsi, Kannelmäki, Harju, Pikkis, Arabia and Munkkiniemi.
Check out the studios by clicking the boxes below!