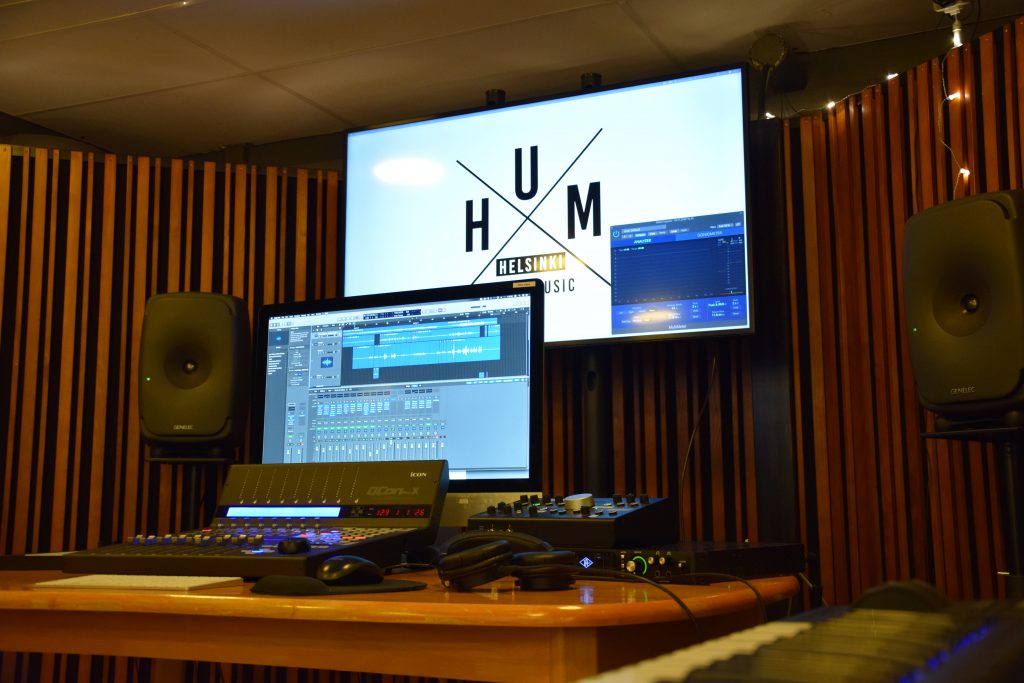 HUM Kellari (Itäkeskus)
The HUM Kellari studio of the Kipinä Youth Activity House is intended for young people aged 13–25. In the studio, you can record an entire band, make electronic music, sing, write your own songs with an instructor and do whatever you would like to do with audio.
Instructed session with the possibility of recording bands
Instructed session focusing on singing/rapping and electronically produced music
Independent sessions for experienced users who have made an agreement with us
Studio sessions can be reserved via the Varaamo-website, on which Kellari has three pages: Go to Varaamo here
Would you like to make your own music or record your own band in a professional studio?
When you reserve the studio, you will have access to an instructor who knows the equipment and can help you in terms of making music, playing your instrument, recording and mixing alike. You can participate in the activities without any prior experience, or you can take the role of a recording engineer, whereby the instructor will be there to give you a hand and make sure that everything is working.