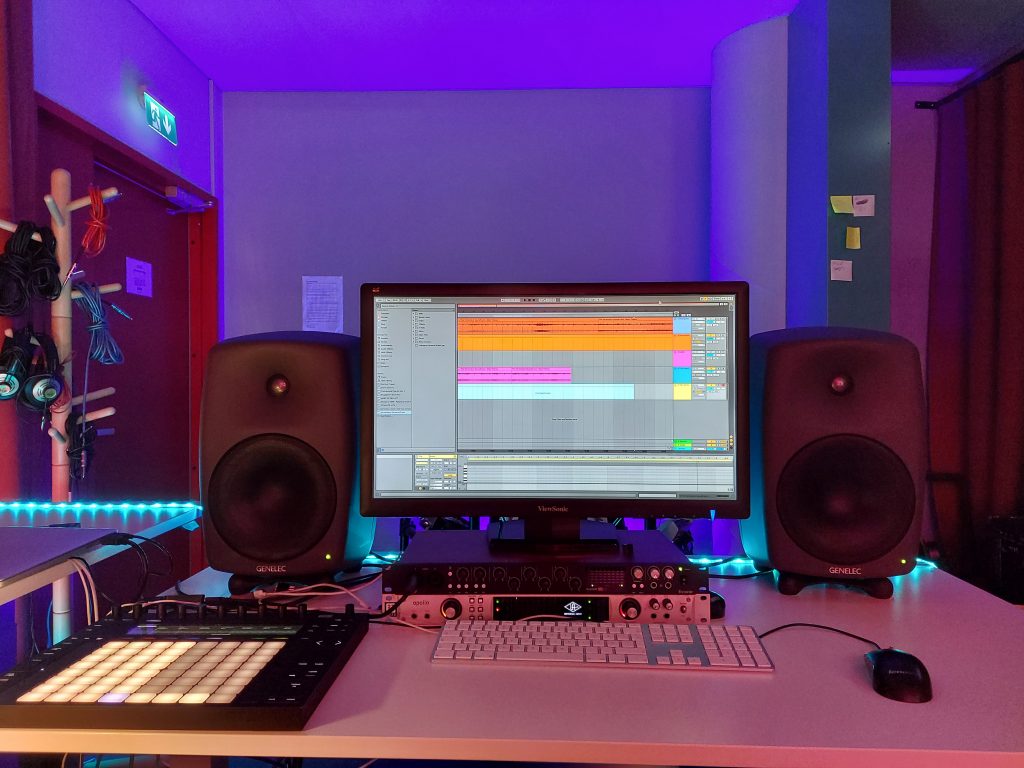 HUM Hertsi (Herttoniemi)
The recording studio located in Hertsi is a low-threshold studio, meaning that you can join the activities even if you have no prior experience with working in a studio. The only condition is that you must be over 12 and have a Youth Services membership card.
The activities of the studio are based on the instructors helping you get started and guiding you as you delve into the world of music and studio work. Onni serve as the youth instructor of the Hertsi studio.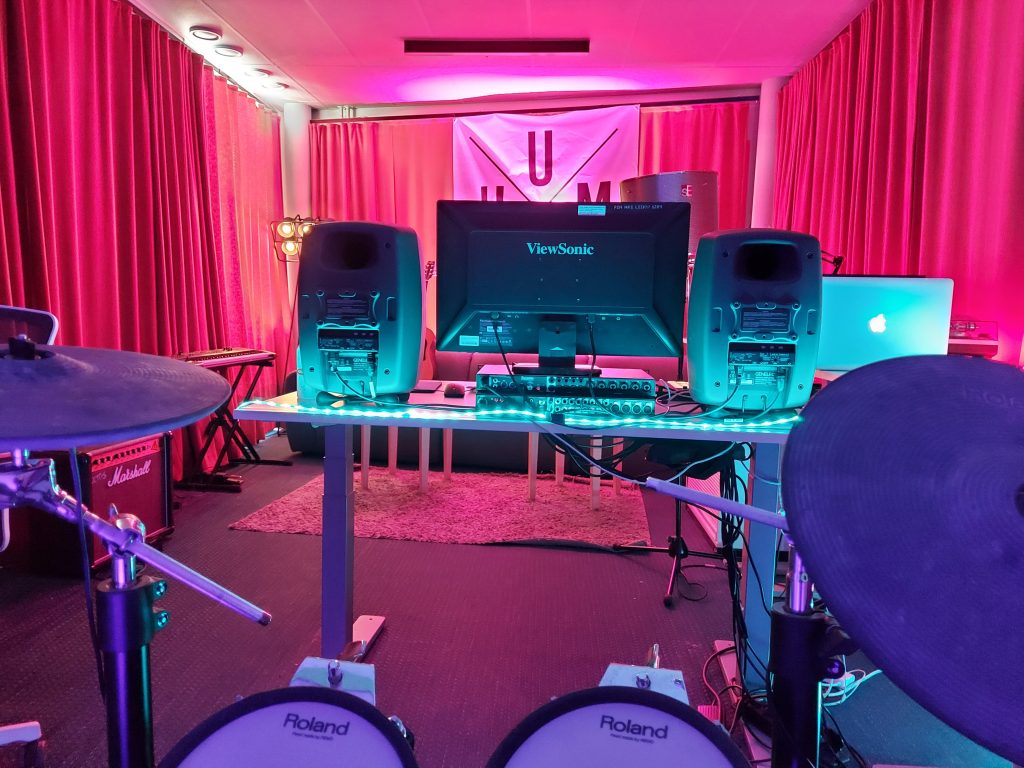 Young people using the studio are provided with performance experiences on a regular basis via various co-operation places.
Young people have performed at events such as Herttoniemi Block Party, various showdowns and youth centre events. They have also been provided with an opportunity to familiarise themselves with concert production from the perspective of sound and light design or marketing, for example. The possibilities are limitless!
As the young people develop their skills, the aim is that they can also use the studio independently, whereby they themselves are responsible for the studio. In order to get an independent reservation, you must participate in training.