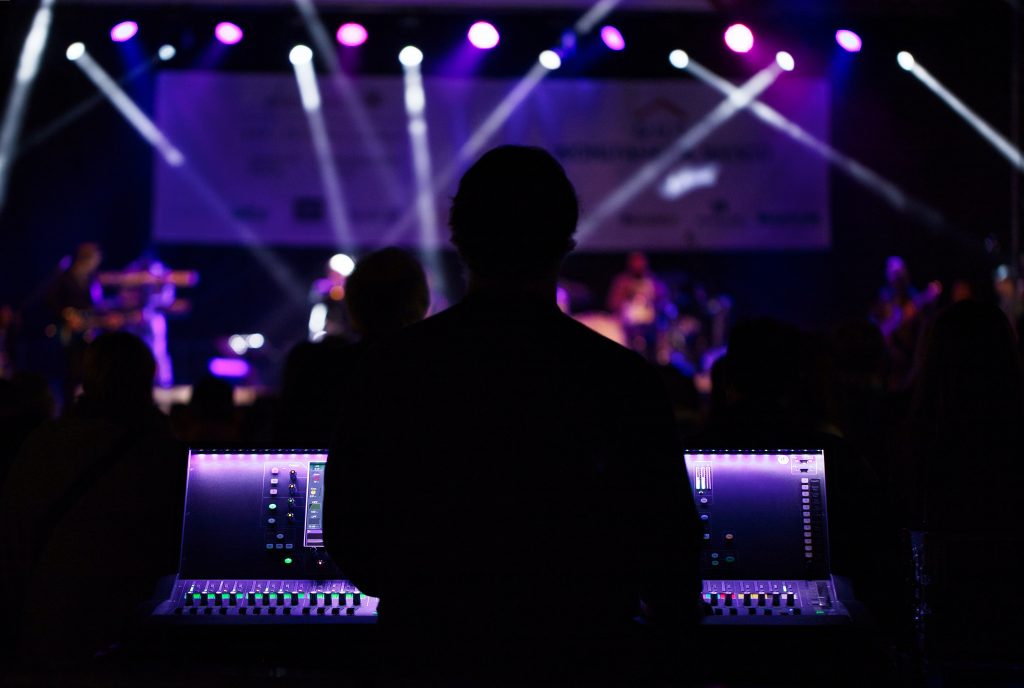 AV-Lainaamo
Lainaamo is a service for individuals and groups in Helsinki. The responsible loanee must be of legal age. Lighting and sound equipment can be loaned free of charge through the service.
Loaning is possible by contacting us by e-mail at: avlainaamo@hel.fi. Bookings are always made by e-mail. Additional information and inquiries are also handled primarily via e-mail. Bookings must be made one week prior to the start of the loan period.
The Lainaamo storage is located in Itäkeskus in the cultural centre Stoa at Turunlinnantie 1, check the map. The equipment can be collected and returned by car via the entrance on the Stoa carpark side.
The equipment can be picked up and returned during the opening hours of the Itäkeskus library.
Please note! Some of the equipment may be heavy. Be prepared to transport the equipment to your car yourself.
When picking up the equipment, the borrower must present an identity card. The equipment is picked up through Itäkeskus library staff in accordance with the library staff's service schedules. An agreement for the loaned goods will be signed upon collection. The equipment must be picked up and returned at the agreed upon times.
By signing, the loanee undertakes to compensate for any damage to the equipment that is not due to normal wear and tear of the equipment. In the event of a loss, compensation will be paid in full. When returned, the equipment must be in such a condition that it can be loaned directly on to the next user.
The Lainaamo representative must be notified of any breakage of the equipment or the detection of broken equipment immediately or, at the latest, when the equipment is returned. The borrower must manage the use of the equipment oneself.
Equipment for loaning
1. Small live set
For parties or small gigs!
Contains:
2 pcs JBL active speakers + speaker stands
Microphones: Shure SM 57 x 2 pcs, Shure SM 58 x 2 pcs
Mixer: Vonyx -VMM-K602
Di-boxes: BSS x 2 pcs
Microphone stands: 4 pcs K&M
XLR cables: 3 metres x 5 pcs, 6 metres x 1 pc
Be sure to tell us if you want lights, in addition to the small live set! You can also attach a mobile phone or computer to the mixer.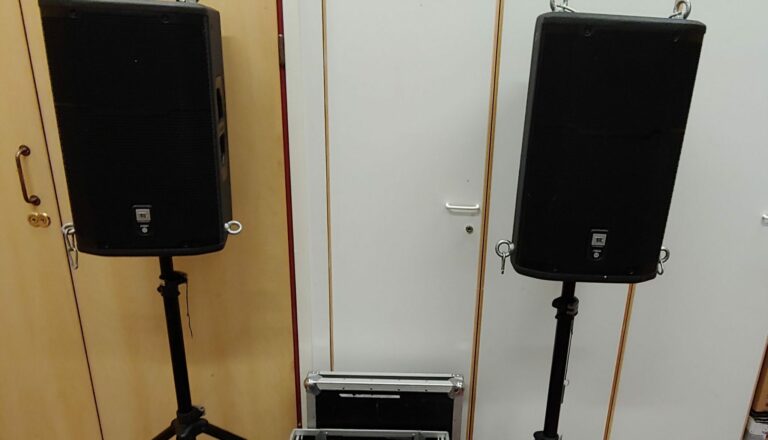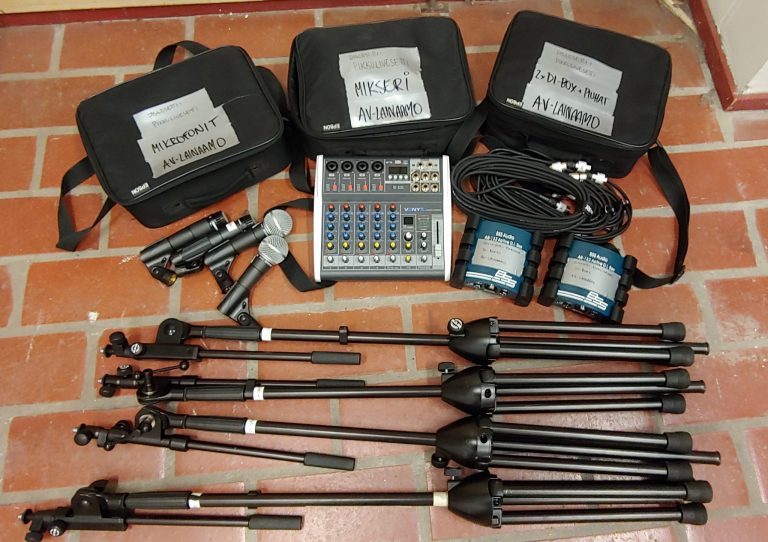 2. Sound system
For parties and other occasions!
JBL EON 615 speakers with stands, two Shure 58 microphones with stands, Vonyx mini mixer
Be sure to tell us if you want lights, in addition to the sound system! You can also attach a mobile phone or computer to the mixer.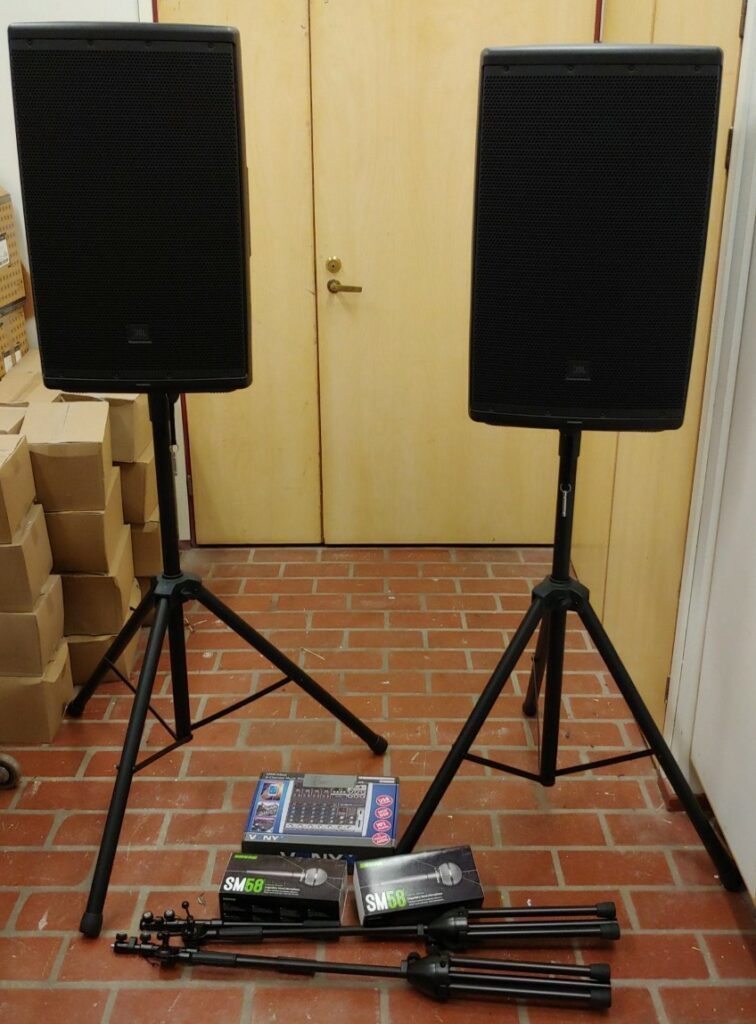 TIP: For small gigs, for monitoring, you can borrow both sound sets and use another set as monitors for the performers.
3. Disco light set 1
ADJ Rotobeam 4, Eurolite Led RV 3×3 and ADJ Boom Box FX2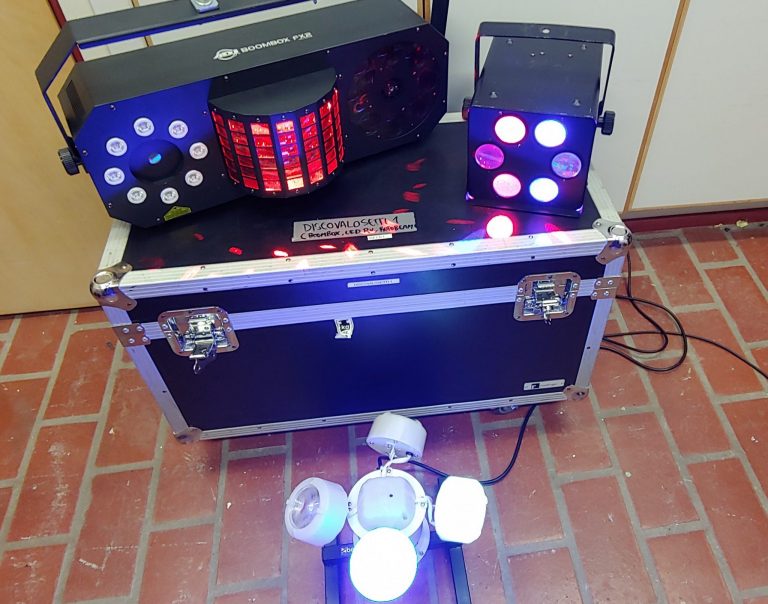 4. Disco light set 2
ADJ Rotobeam 4, Eurolite LED D-24 and Eurolite LED Sky 4 (2 pcs)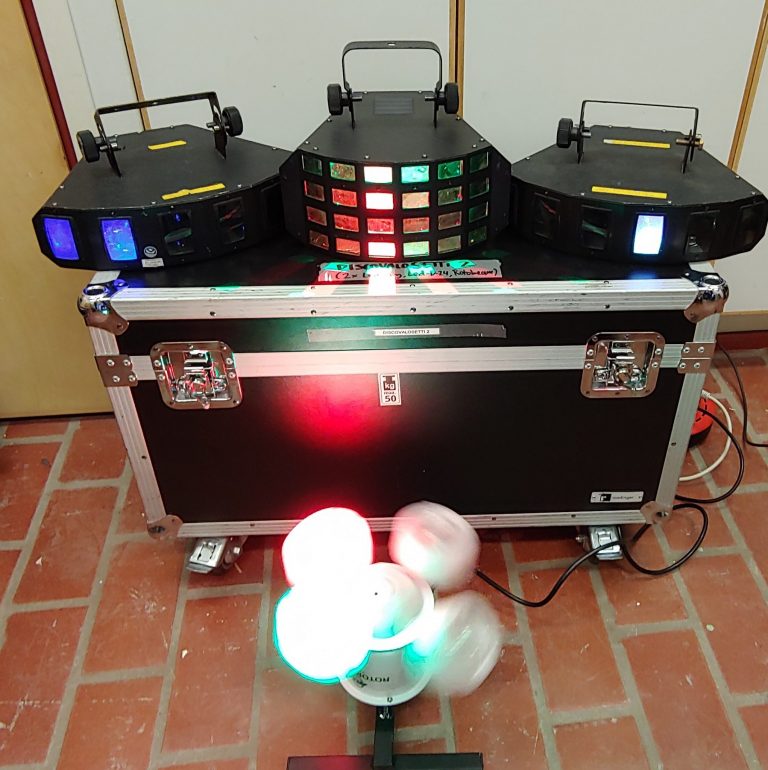 5. Megaphones (4pcs)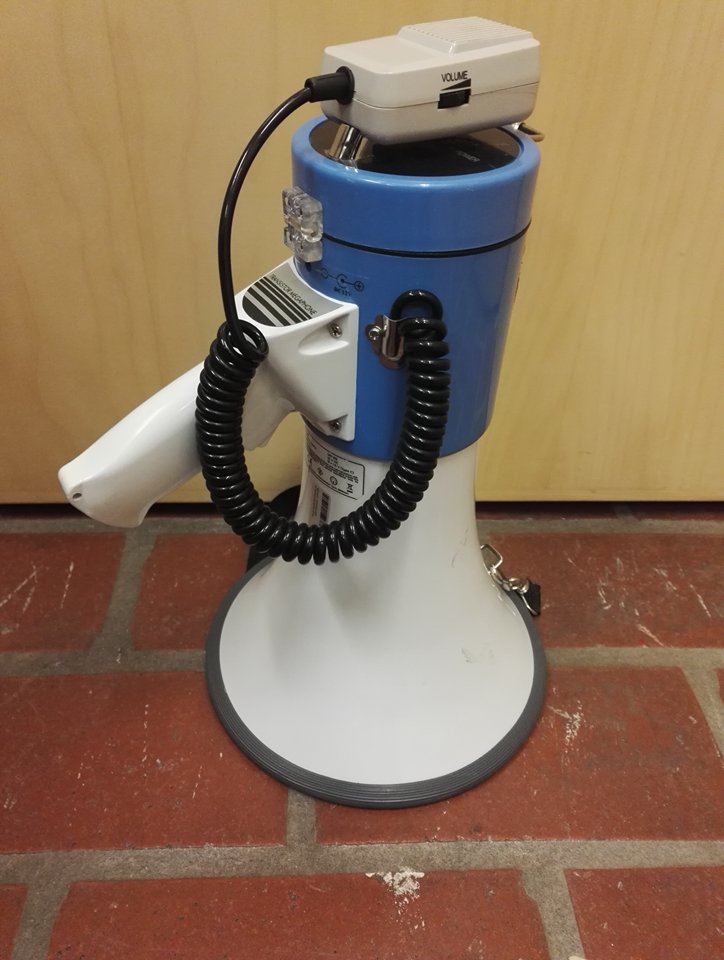 6. Extension leads (9 pcs)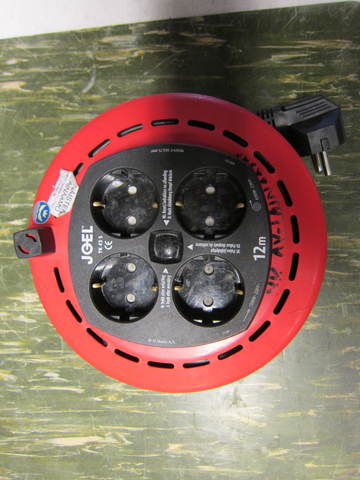 7. Wireless handheld microphone (2 pcs)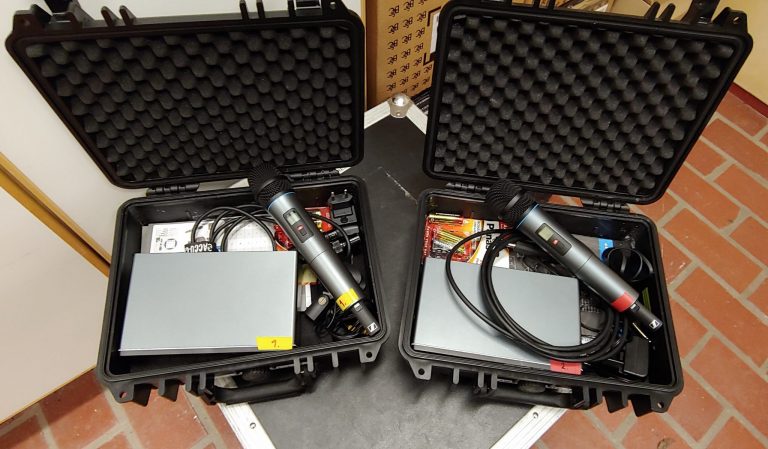 8. Effect light: Martin Ego1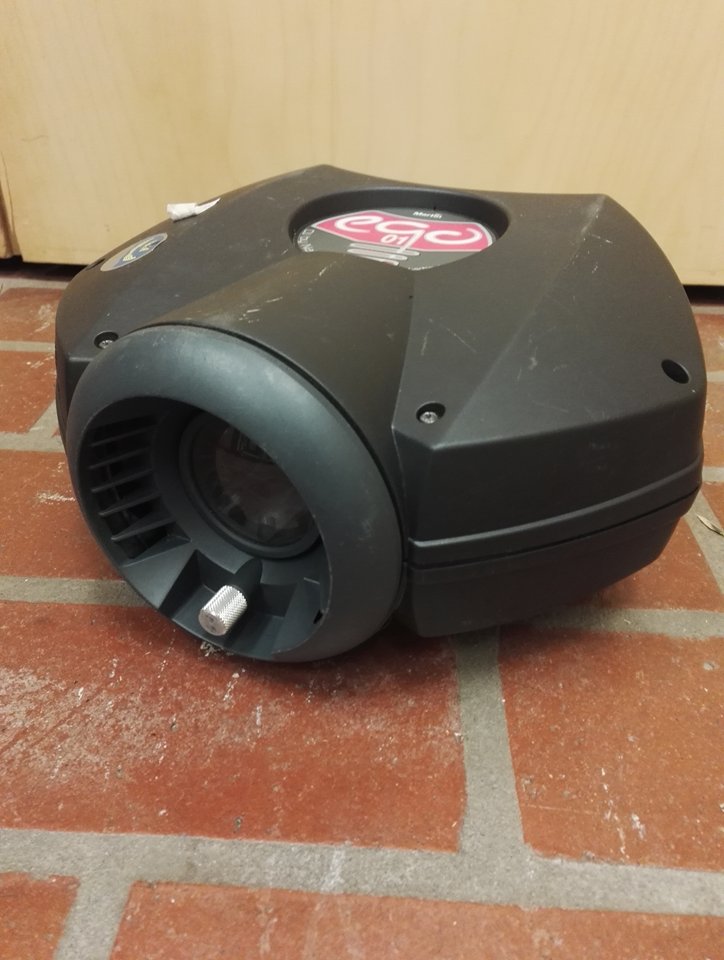 9. Eurolite LED Multi FX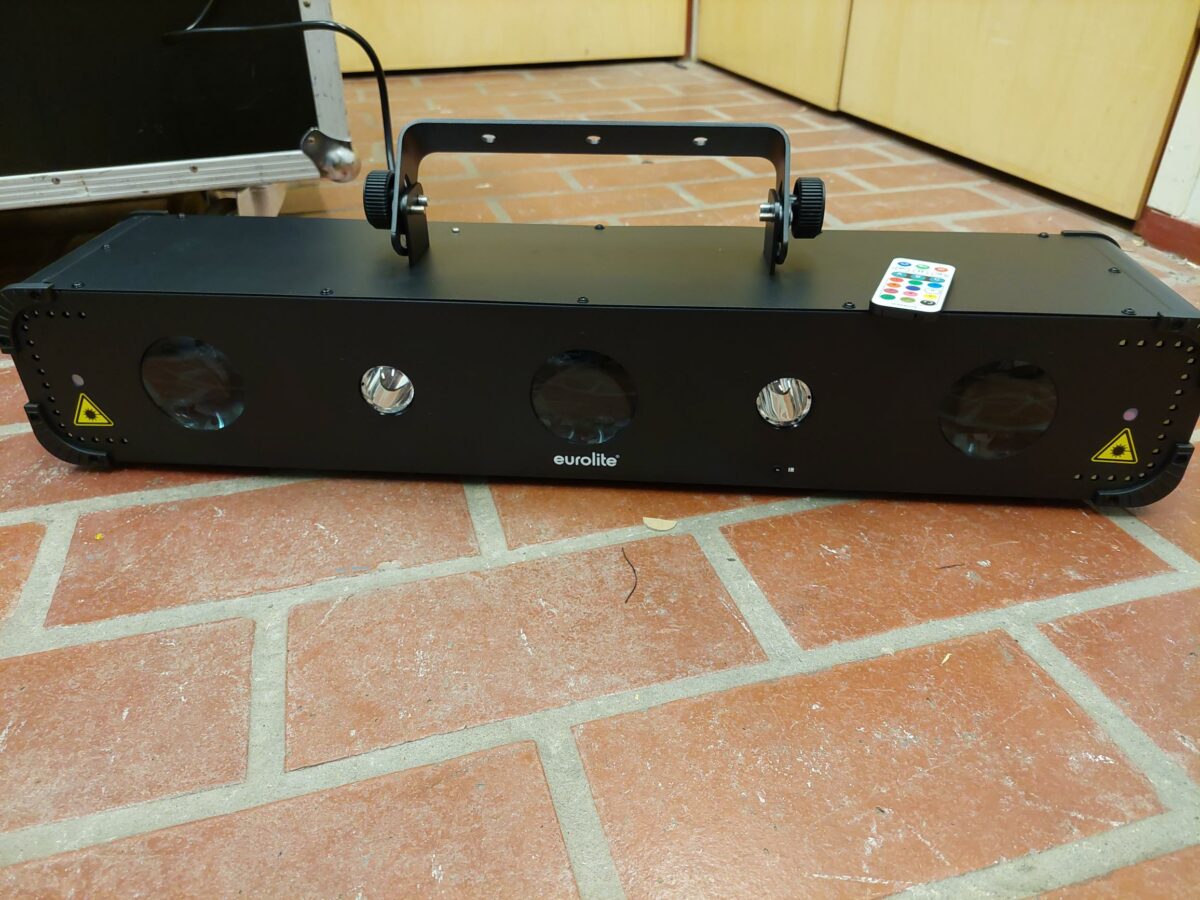 10. "Flame light": Martin Mania DC2 EU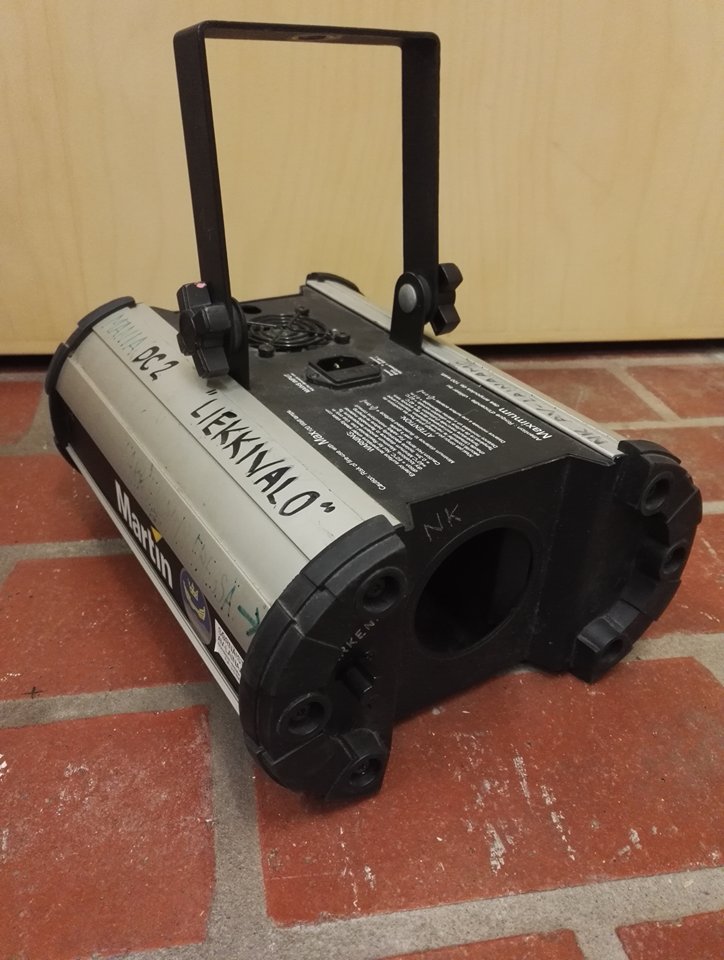 11. Effect light: Puma 93-0333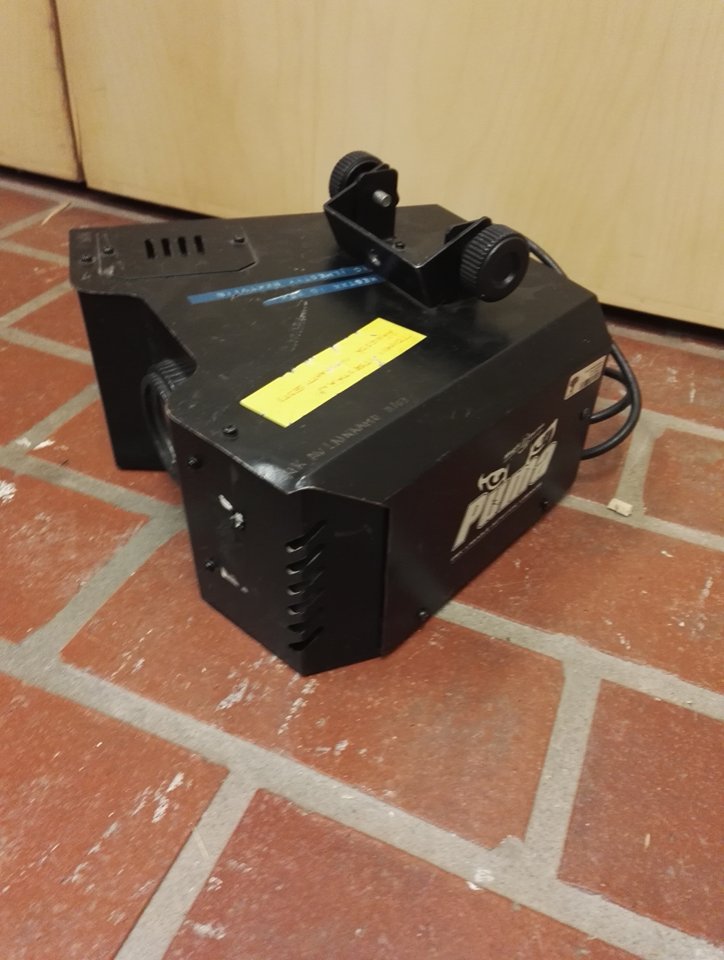 12. Floodlight: Eurolite LED PAR-30 COB RGB 30W (4kpl)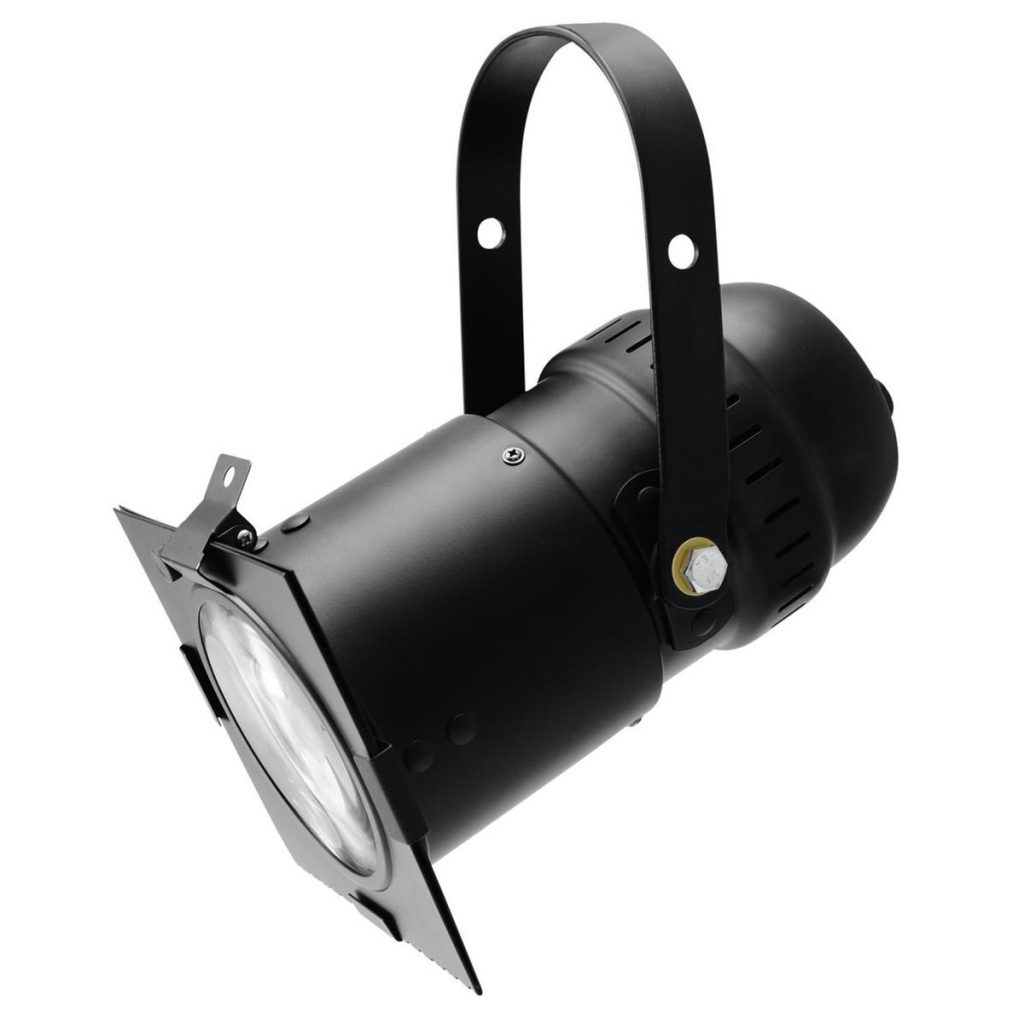 13. Floodlight: Eurolite LED SLS-12 BCL 12x5W floor (8 kpl)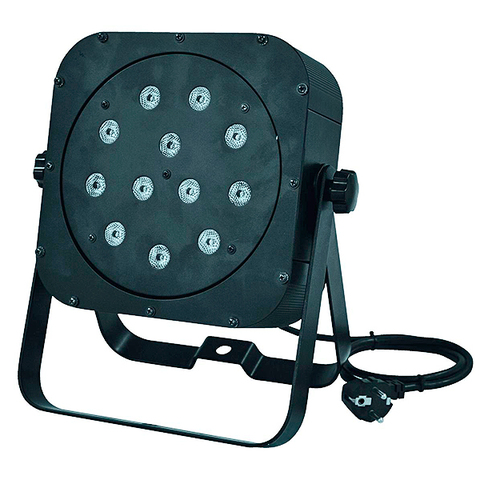 14. Eurolite Strobo (2 pcs)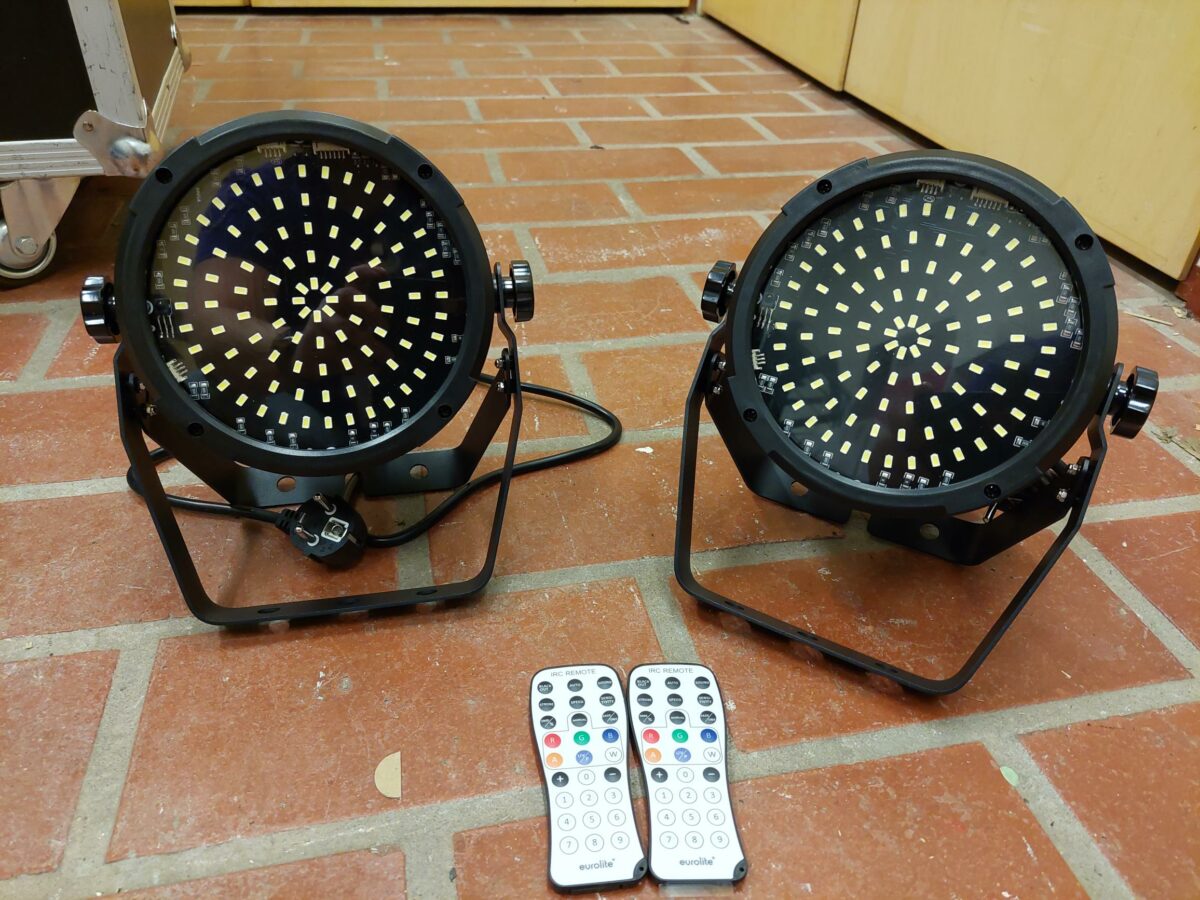 15. Eurolite LED FX 300 effect light
16. Light stands (2 pcs more robust Beamz Light Bridge stands and 4 cross-boom speaker stands)
Contact us
Email: avlainaamo@hel.fi