Cooperation with companies and communities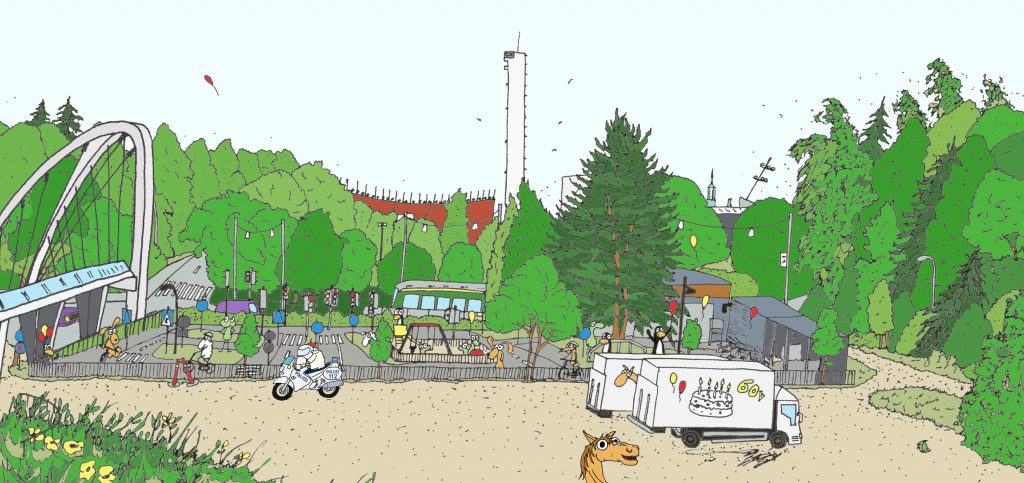 Cooperation with companies and communities
If you work with traffic safety or children and young people's recreational activities or culture, you may be the partner we are looking for: we are seeking cooperation partners to implement activities on family days during the summer season (Fri and Sun). These activities may be action-oriented activities for children and the whole family, for example.
What type of activities
Examples of activities include crafts, music sessions, introductions to summer games outdoors or teaching how to service a bike.
When?
During the summer season on Fri and Sun 10:00–16:00.
Why?
On family days, there is no teaching and the teaching room is empty. On a good day, the number of visitors may easily total 300–400. We would like to offer more meaningful activities for our customers and give you an opportunity to promote your own activities.
We favour
We seek youth organisations and non-profit organisations and operators to engage our visitors with traffic and traffic safety through crafts, play, fairy tales, singing and activities. The activity must be offered free of charge (of course, you can simultaneously advertise your own activities and sell merchandise in moderation – this must always be agreed upon separately).
What is offered for you
A great opportunity to present and advertise your activities for children, young people and their families. We offer facilities, and the classroom contains a computer with a sound reinforcement system and video projector as well as tables and chairs. Possible outdoor activities must be planned so that they do not disturb traffic or cause dangerous situations.
We advertise the changing activities offered on family days and the operators involved both at the location and on social media in the weeks leading up to the family days. However, we neither use additional resources for this purpose nor carry out advertising campaigns.
Please note
The activities of Children's Traffic Town are open to everyone and free of charge, and they are religiously and politically non-aligned. We do not offer facilities solely for commercial use.
Contact us, ask questions and brainstorm for ideas!
Petri Koikkalainen
petri.koikkalainen@hel.fi
puh: 09 310 89047
Children's Traffic Town
Auroranportti 2, 00250 Helsinki