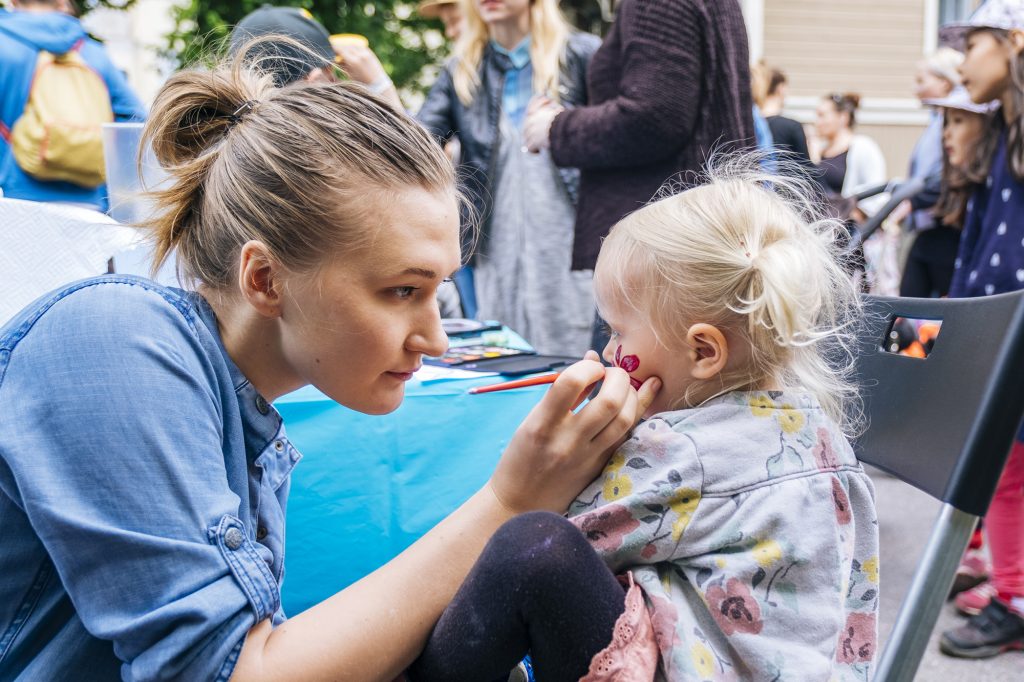 Young parents
Everyone needs support for parenting. When the child is very young, the support may come in the form of getting outside and meeting other people and friends. When the child is small, it is important that parents take care of their own well-being and relationships with family and friends. When you have a child, your circle of friends may change, at least temporarily, since there are more natural places to meet families in the same situation.
It is good to discuss the topics and expectations related to parenthood in advance. We bring the patterns and views of our childhood home into our relationships and parenthood, often without noticing. Sometimes we may think we want to be different than our parents, but still, we notice we are doing the same things as them in our everyday life. It is good to discuss this with the other parent, or at the maternity and child health clinic, for example. Discussing things may help you analyse your thoughts and views of yourself as a parent and the wishes related to this.
A young parent may face more prejudice about their parenthood than those who become parents later in life. A young person being pregnant may sometimes be a shock to the people close to them, such as their parents, and you should give them time. You should also seek discussion support and help with parenting from other reliable adults.