Kia's dream summer at a tattoo shop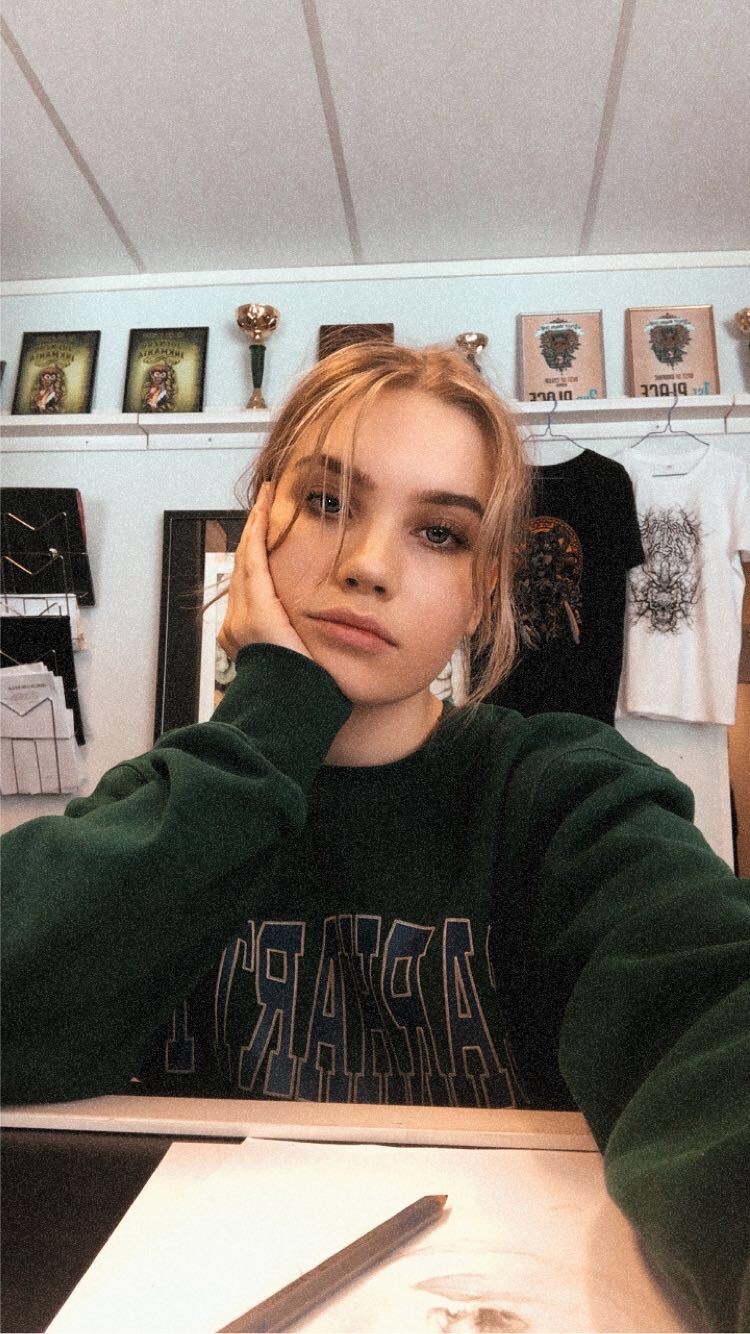 Kia's dream summer at a tattoo shop
Tattoo art is Kia Syrjälä's passion. The 9th grader independently sought an internship at the Krunikan Leima tattoo shop in Kruununhaka, Helsinki. The successful internship also led to a job with the summer job voucher.
The two-week internship at a tattoo shop confirmed Kia's career plans:
It was so cool to see what the everyday life at my dream job is like! I learned a lot and saw how diverse the entire art field is!
Owner of Krunikan Leima, tattoo artist Ilari Musta heard of the summer job voucher and immediately called the intern who'd left a positive impression. Krunikan Leima has been happy to accept students on the 'introduction to working life' periods to spread the message of responsible and safe tattoo art, but Kia became the company's first employee hired with the summer job voucher. The shop was not actually looking for a summer employee, but Ilari and his team were building new business, and there would be work in the summer for certain.
After reading an article about the summer job voucher, I got the idea that I needed to move things forward.

Ilari Musta
Kia was familiar with the summer job voucher through the school's guidance counselling and the posters at youth facilities. "I was excited to accept this summer job when it was suggested to me!"
People were the best part
Kia liked it at her summer job. She praises the workplace's atmosphere. Since she was interested in the field, working was motivating. The working hours were suitable, and Kia received responsible tasks that were not too demanding. She developed her social skills as she interacted with people constantly. She also strengthened her English when she used the language on many occasions. Kia says that the best part of her job was the people: both the artists and employees were very friendly, and she also got to chat with the customers.
The highlight of the summer was when Kia personally handed the Helsinki shirt she designed for Musta Agency to Deputy Mayor Nasima Razmyar.
What about future summers?
At the summer job, Kia learned to always trust herself. In autumn, she started studying at Helsinki Upper Secondary School of Visual Arts. She describes her school as a place that suits her well and provides her with a good basis for art studies and where she is happy now.
Ilari encourages all young people to make use of all opportunities. Krunikan Leima will also make use of the summer job voucher in future summers; maybe through open application next. Ilari offers advice to young people: "Don't hesitate to send out applications! Work experience gained at a young age will be extremely helpful in the future! And don't lose hope if you don't find a summer job right away."