Pasila Youth Centre is located 200 m from Shopping Centre Tripla. We organise meaningful, substance-free and varied activities for the youth centre's visitors.
We offer a wide range of things to do. You can meet up with your friends in a safe and supervised environment and get to know other young people around the same age who visit the building. Our primary target group is 9–17-year-olds.
The building has a pool table, and you can also play ping pong, console games and board games. Additionally, we offer varied gaming and dance activities.
Would you like to have a say in things?
You can participate in decision-making at the youth centre. Young people can plan and implement activities and events at the youth centre with the youth workers. At youth centre meetings, participants plan joint activities and lay down and update the building's rules.
We also try to encourage young people to become active influencers. Our youth workers would be happy to tell you about the young people's influence system Ruuti as well as other channels for influencing things. Ask us for more information!
You only need a membership card
In order to participate in the activities, you need a membership card, also known as jässäri. It is free of charge and does not require anything of you. Young people over the age of 12 can register by themselves via jassari.hel.fi and send the application to their guardians for approval. Younger children must fill in a written application and return it to the youth centre. In addition to their contact details and permission to take photographs of them, the application asks for their parents' consent.
We are also happy to cooperate with parents. Guardians are welcome to come and familiarise themselves with the youth centre's activities together with their children.
Come and check out the youth centre!
Booking facilities: Small group room via Varaamo. Organisations: ami.nygard@hel.fi or 040 590 3677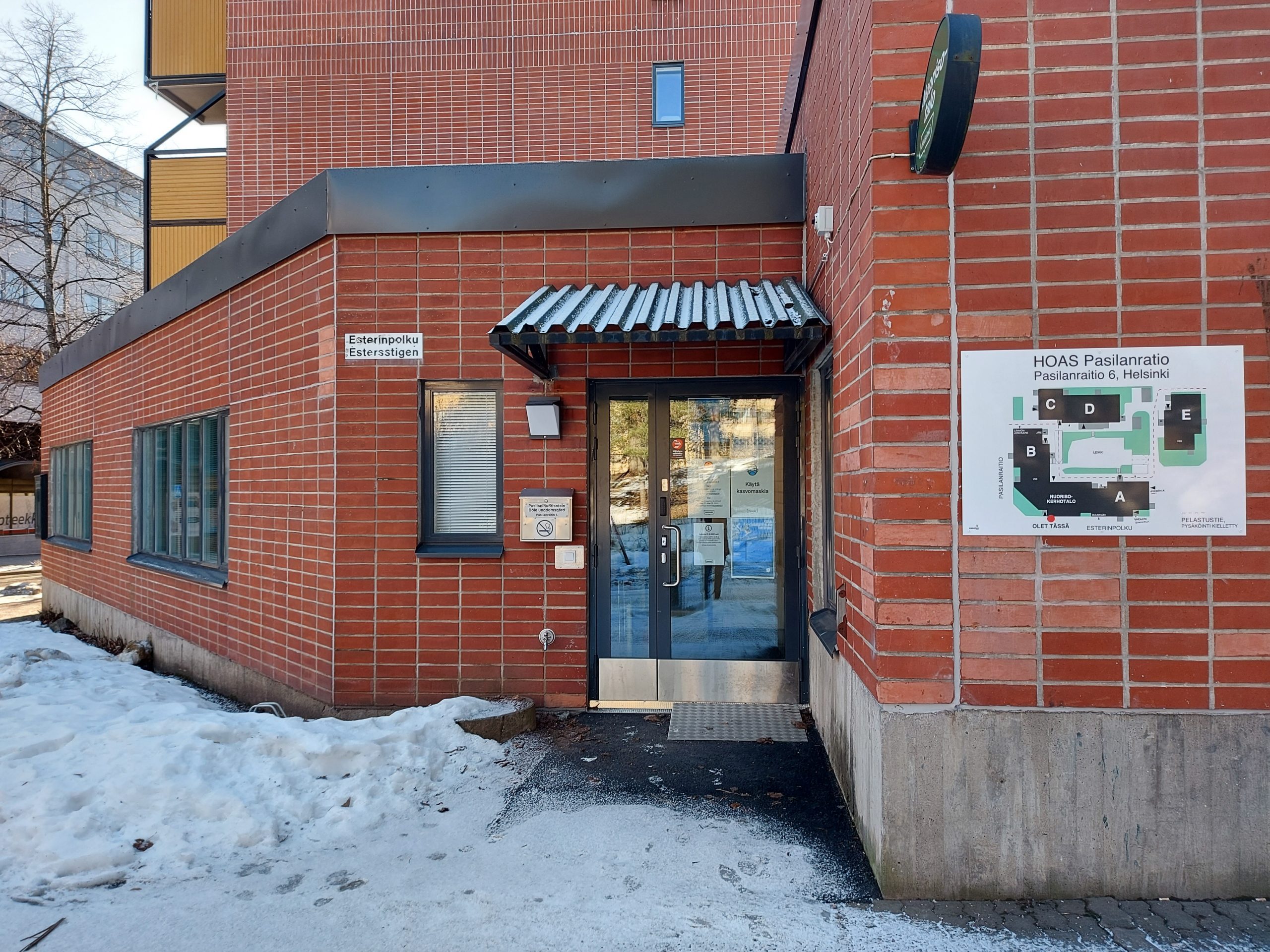 Visiting address
Pasilanraitio 6
00240 Helsinki
Postal address
P.O. Box 24401, 00099 City of Helsinki
Youth Workers
Ami Nygård

, Nuoriso-ohjaaja / Vastuuohjaaja

ami.nygard@hel.fi

0405903677

Pirjo Huuhtiainen

, Toiminnanjohtaja

pirjo.huuhtiainen@hel.fi

09 310 64876 / 040 334 2099

tomi.ketola@hel.fi

0401820432

Siidow Nur

, Nuoriso-ohjaaja

siidow.nur@hel.fi

0405903320

Benjamin "Benkku" Rosenberg

, Nuoriso-ohjaaja

benjamin.rosenberg@hel.fi

040 4808191

Laura Kolmonen

, Nuoriso-ohjaaja

laura.kolmonen@hel.fi

040 351 9971
Youth center phone number: 09 31071710 / 040 334 7999
It is possible to meet the Youth Workers in social media and game worlds, so feel free to just chat and play. You can also call or email us. We are at work.
We can also be spotted wearing "Youth Worker" jackets walking in the Pasila, Koskela and Arabia areas. Come and say hi when you see us.
Opening times
Autumn 2021:
Monday, Wednesday, Thursday and Friday (Tuesdays we are closed)
3rd–6th graders (9–12-year-olds) 14:00 – 16:00
7th graders and older young people (13–17-year-olds) 16:15–20:45
Exceptional opening times.
29.9.23 Pasila is closed!
Upcoming events
No upcoming events