Young people now have their own space in Central Library Oodi, on the 1st floor balcony.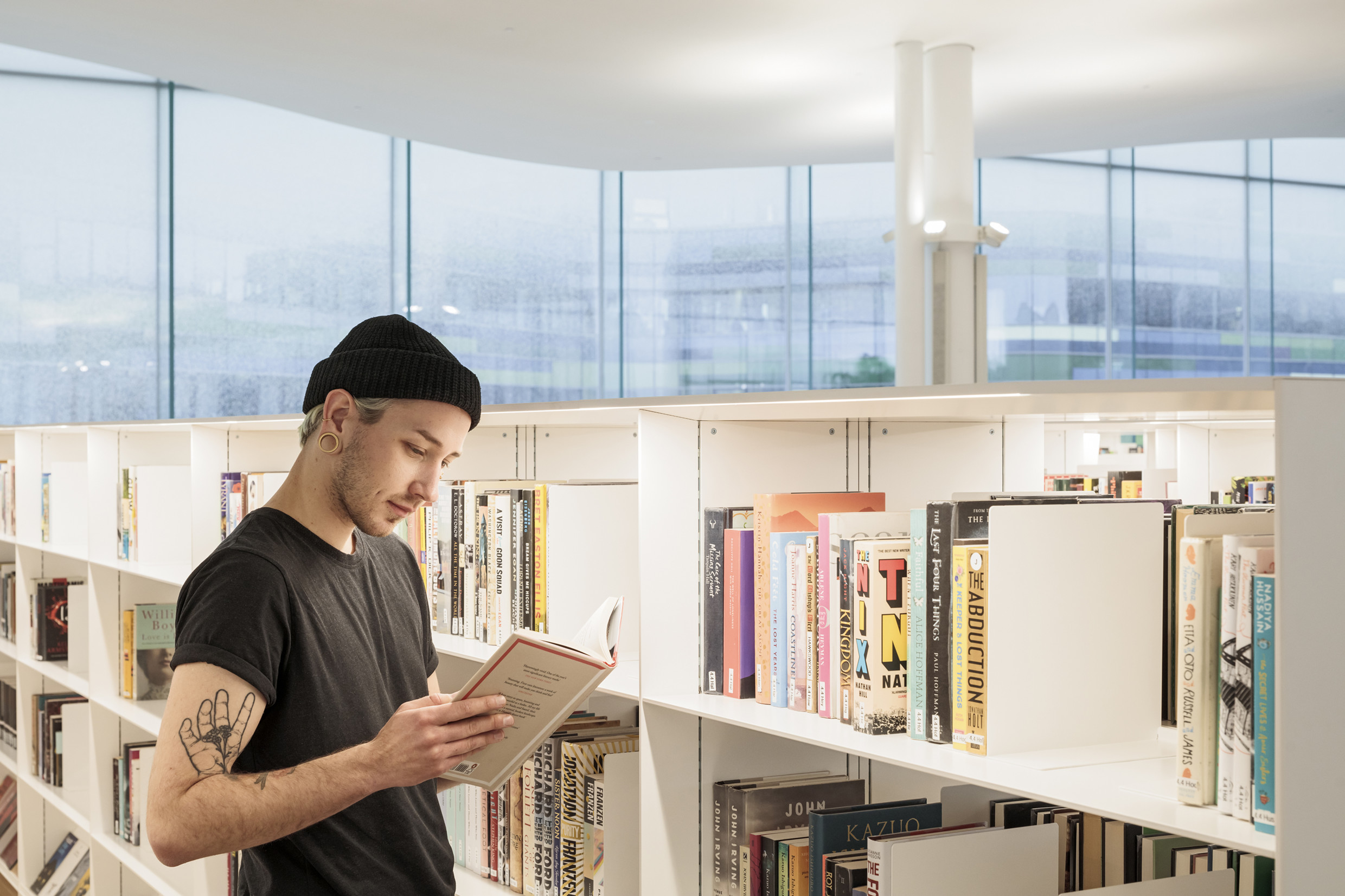 Come and enjoy activities alone or together with others or just hang out in a relaxed atmosphere.
The space is intended for young people under the age of 29. Instructors are available during the opening hours on the balcony or in the other spaces of Oodi.
Visiting address
Töölönlahdenkatu 4
00100 Helsinki
Youth Workers
Tiina Kuusisto

, Nuoriso-ohjaaja

tiina.kuusisto@hel.fi

040 577 4056

Melinda Palmgrén

, Youth worker

melinda.palmgren@hel.fi

0405639943

Robin Nyman

, Nuoriso-ohjaaja

robin.nyman@hel.fi

040 195 2284

Lotta Puisto

, Youth worker

lotta.puisto@hel.fi

040 612 4898

Madelen Ahlfors

, Youth worker

madelen.ahlfors@hel.fi

040 187 0648

Dion Luusua

, Youth worker

iida-sofia.luusua@hel.fi

0407266510
Opening Times
Youth space is closed 23-27.12.2022
Wed-Fri 15–21
Sat-Sun 14–20
Upcoming events
No upcoming events