Youth centres open safely!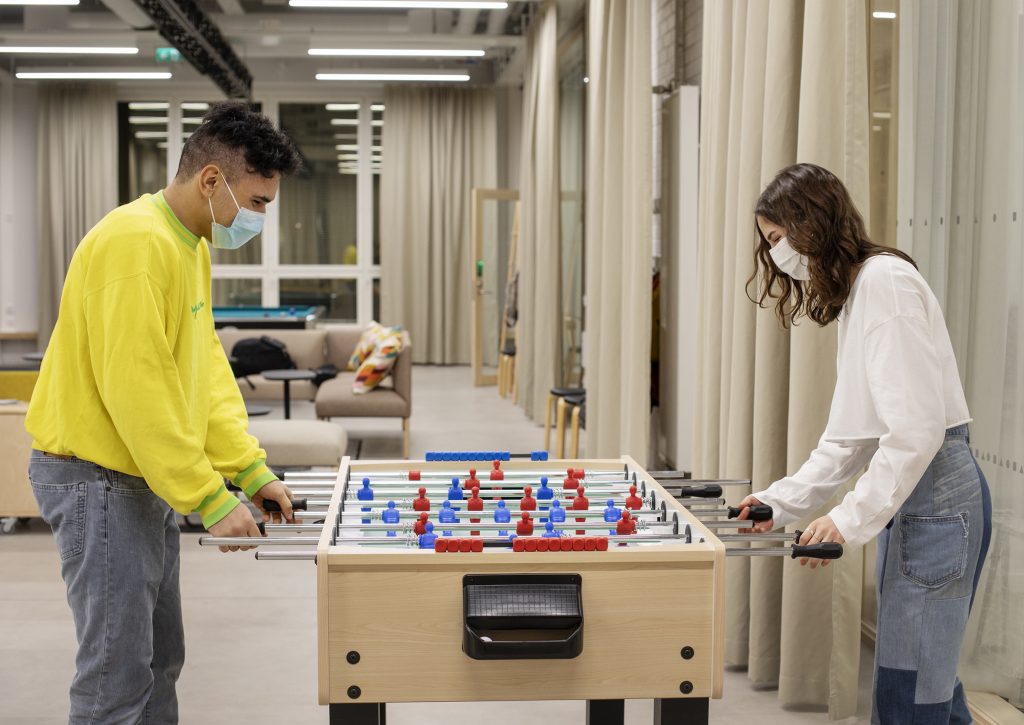 Youth centres open safely!
The City's youth centres, libraries, museums, cultural centres and sports facilities, such as swimming pools and other indoor sports facilities, are open according to their normal opening hours. The City's service points follow the current Covid-19 regulations.
Youth workers are available to young people at youth centres, through social media channels and by visiting different parts of the city.
The youth centres are open, but the number of visitors is slightly limited indoors. For this reason, there is a lot of activity outdoors in August. For more information, visit the website of your youth centre at nuorten.hel.fi and your youth centre's social media channels. Unfortunately, overnight events such as camps or LANs cannot be organised for the time being.
Here's what to do indoors at a youth centre
Please do not come to the youth centre when you are sick or if you have any cold symptoms.
For people over 12 years of age, the use of a mask indoors is recommended.
Maintain a safe distance from other young people and the instructors.
Ensure good hand hygiene; wash your hands when you arrive at the youth centre, and whenever necessary. Hand sanitiser will also be available.
Cough and sneeze into tissue or your sleeve.