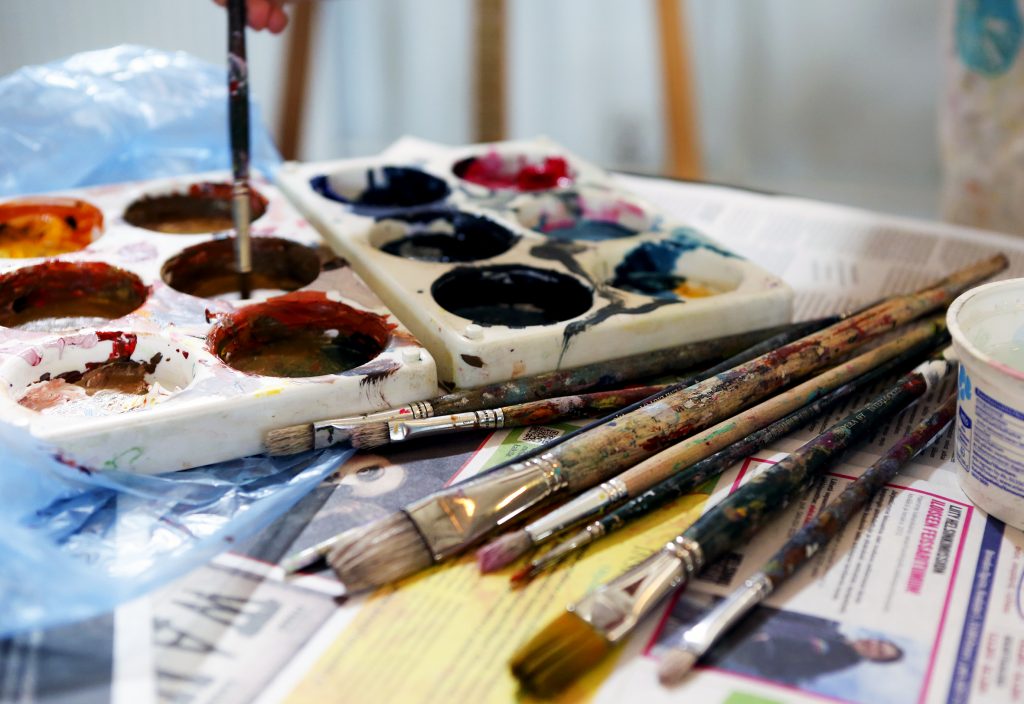 Visual arts
Visual arts groups
Come and try your hand at making pictures, enjoy surprises and let colours, expression and the joy of making art refresh you. The groups are formed according to age groups. They convene on a weekly basis and last for an entire school year. The aim of the groups is to strengthen self-knowledge, self-confidence and the communal spirit by means of art.
If they wish, groups can participate in various art events across a broader area, in addition to putting together an exhibition of the works made during the operating period and displaying it in the youth gallery in Hertsi.
Visual arts workshops
Workshops are short-term in duration, ranging from one to six sessions. They are implemented at the request of or together with young people. Would you like to influence things, instruct a workshop or share your participation with other young people?
Visual arts camps
The camps are more intensive day camps or weekend-long camps at which participants explore various techniques or a subject area in more depth. The camps primarily take place during school holidays.
Would you like to become an assistant instructor?
Having a summer job as an assistant instructor in art activities at camps and workshops allows you to plan the content of the activities and share your skills with younger people. You receive continuous guidance and can also take on much power and responsibility if you wish.
The content of camps and workshops changes every year. Application for positions takes place via Helsinkirekry in February and March.
Further information and enquiries:
Päivi Manninen
040-183 0605
paivi.h.manninen@hel.fi