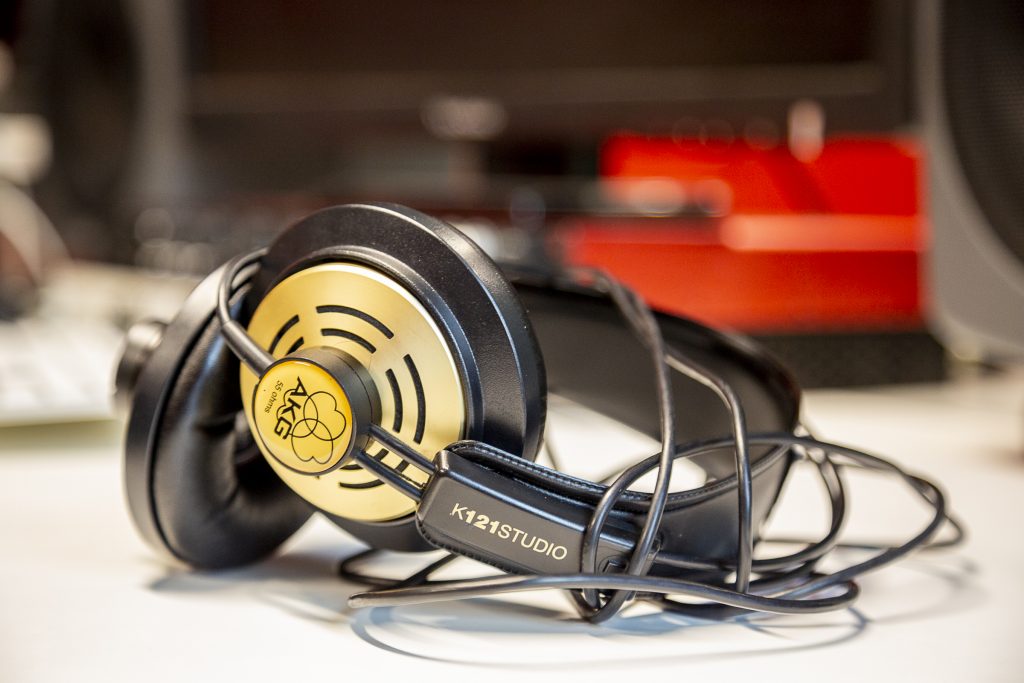 Studio masters
The recording studio located in Hertsi is a low-threshold studio, which means that you can join the activities even if you have no prior experience with working in a studio.
Once your skills develop, you can also use the studio independently, in which case you will also be responsible for the studio. In order to get an independent reservation, you must participate in training.
Would you like to become a studio master?
Ask the youth workers of Hertsi studio for more information:
Antti Kangas
040 481 0058
antti.kangas@hel.fi
Onni Palander
040 519 5862
onni.palander@hel.fi