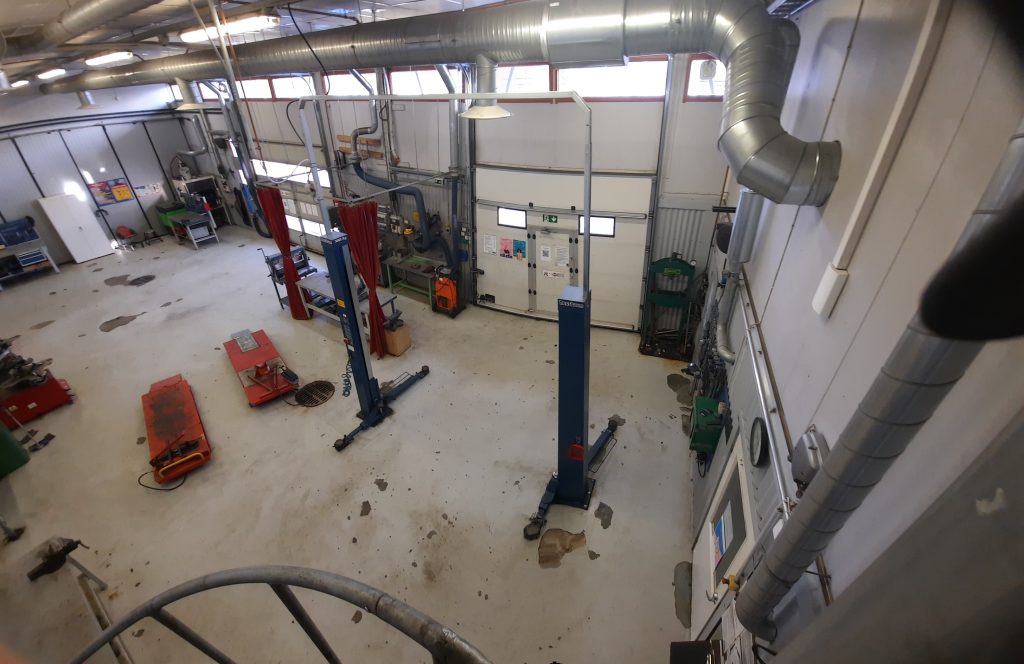 Rules
The workshop is intended for 13–22-year-old residents of the Helsinki Metropolitan Area (Helsinki, Vantaa, Espoo and Kauniainen). Use of the workshop requires a membership card that you can get from Youth Services locations. Young people over the age of 13 can get a digital membership card.
Upon arrival in the workshop, please check in with an instructor and sign in as a user on the tablet.
The workshop staff will show you how to use the tools. After use, return the tools to their designated places. Some of the tools can be used freely, while the rest you can get from instructors.
Car spaces: A lift and floor space can be booked on location or by phone at 09 310 71605.
In the workshop, you can repair/service your own vehicles and the vehicles of family members living in the same household.
Major car repairs are not allowed (e.g. cylinder cover, timing gear, clutch, gearbox, etc.). Carrying out repairs outside is not allowed.
The vehicle must be registered in Finland and you must be able to prove the right of ownership to the vehicle.
Changing vehicles registered for road use so that they are no longer roadworthy is forbidden.
Vehicles may not be left in storage in the workshop/area without an agreement with the staff.
Any vehicles left in the yard area without permission will be moved away by the City.
Vehicles taken for a test drive in the area must be roadworthy and insured.
Vehicles are washed in the washing facility, which closes at 20:00.
Hot work must ALWAYS be agreed upon with the staff and stopped by 20:00.
Payments can be made with a payment card or MobilePay, no cash (see the separate price list).
Substance use is forbidden in the area. Tobacco, electronic cigarettes, snus, alcohol and other substances.
Users of the workshop undertake to comply with the advice provided regarding cleanliness, order and occupational safety. Instructors have the right to interrupt work that they consider to be dangerous.
Instructors have the right to remove persons behaving in a disruptive manner from the workshop/area.
At the workshop, we respect each other and let everyone work in peace.