Presentation of environmental activities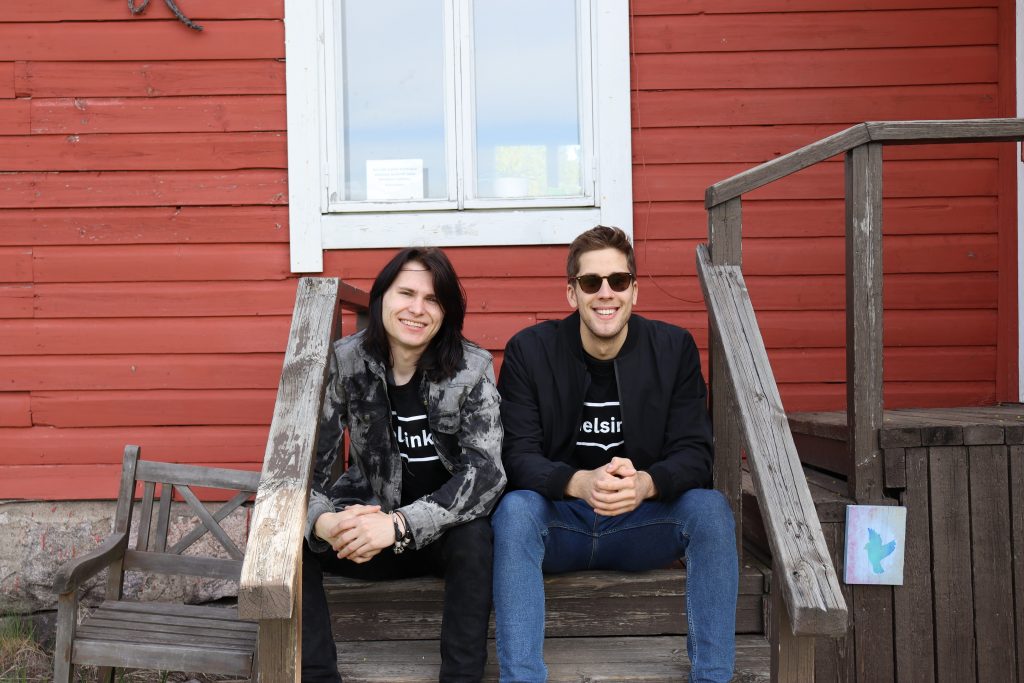 Presentation of environmental activities
Are environmental values important to you? Would you like a new hobby? The purpose of the environmental activities of youth services is to provide experiences and experiences in nature in the form of excursions, camps, workshops and events.
Our goal is to enable ways and means to influence our own environment, to provide environmental, adventure and camping activities, to support young people's voluntary activities on behalf of the environment, and to provide information.
We also offer our facilities for organising one's own activities and camping for groups of young people and school classes. Wempaimisto, a camping equipment loan company, operates in our premises, where people under the age of 29-years-old can borrow backpacks, skis and Trangias for their own use free of charge.
For more information, please contact:
ymparistotila@hel.fi
IG: ymparistotila
Nuorten Ympäristötila
Nuorten.Helsinki/Ymparistotoiminta

Partnership Unit's organisation newsletter
Do you and your friends have an idea you want to implement? Do you need money or other support for that?
The Partnership Unit of Youth Services supports young people's civic activities in Helsinki. For youth groups, the partnership unit has a youth group project grant, Sponssi. You can get a sponsorship of €100-3,000. If you are interested, please contact us and we will be happy to tell you more!
In addition to youth groups, the task of the partnership unit is to support new and old youth organisations in Helsinki and to promote the operating conditions of youth groups and associations in Helsinki. So please also contact us if you have any questions about grants, partnerships or cooperation from youth associations.
For more information, please contact:
liisa.remes@hel.fi, tuulia.saves@hel.fi
Financial support for youth activities
Youth Group Project Grant Sponssi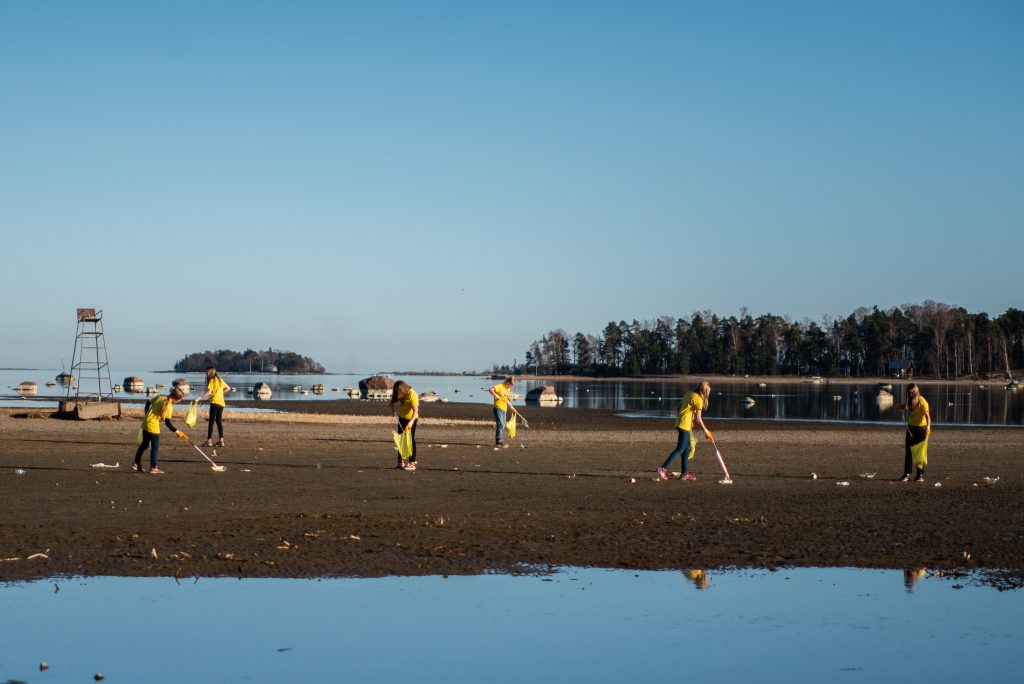 Presentation of the Satakolkyt project:
Helsinki has 130 kilometres of open, magnificent shoreline of the Baltic Sea. The SATAKOLKYT project encourages Helsinki residents of all ages to go to the seashore and clean it of rubbish at the same time.
Originally, the idea for the project came from young people who were worried about the littering of nature. The collection of rubbish has a big impact on the well-being of the Baltic Sea, so a trip to the beach is a concrete and, at the same time, fun way to influence and carry out environmental actions. Every item of rubbish cleaned from the beaches is a step towards a cleaner Baltic Sea!
It is easy to get involved.
During the campaign, which began in 2019, thousands of people have already become enthusiastic about participating in the common cleaning efforts of the entire city. You can go to the beach alone, with friends, with a work group, as a school class or with any group.
The interactive map on the Satakolkyt.fi page shows which beaches have already been cleaned and which have not. Anyone can organise their own beach voluntary clean-ups and report them on the map. The colour of the cleaned beach on the map changes and the cleaning team gets its name displayed. Rubbish grabbers and garbage bags can be conveniently loaned from the libraries closest to the beaches.
So go and enjoy the seafront and, at the same time, do good for yourself and our common environment!
Mer information:
info@satakolkyt.fi
IG: Satakolkyt
satakolkyt.fi
The SATAKOLKYT project involves:
Scouts of the Helsinki Metropolitan Area, Helsinki YWCA, Helsinki 4H-association, Helsinki Green Youth and the City of Helsinki.