Book a facility at Hertsi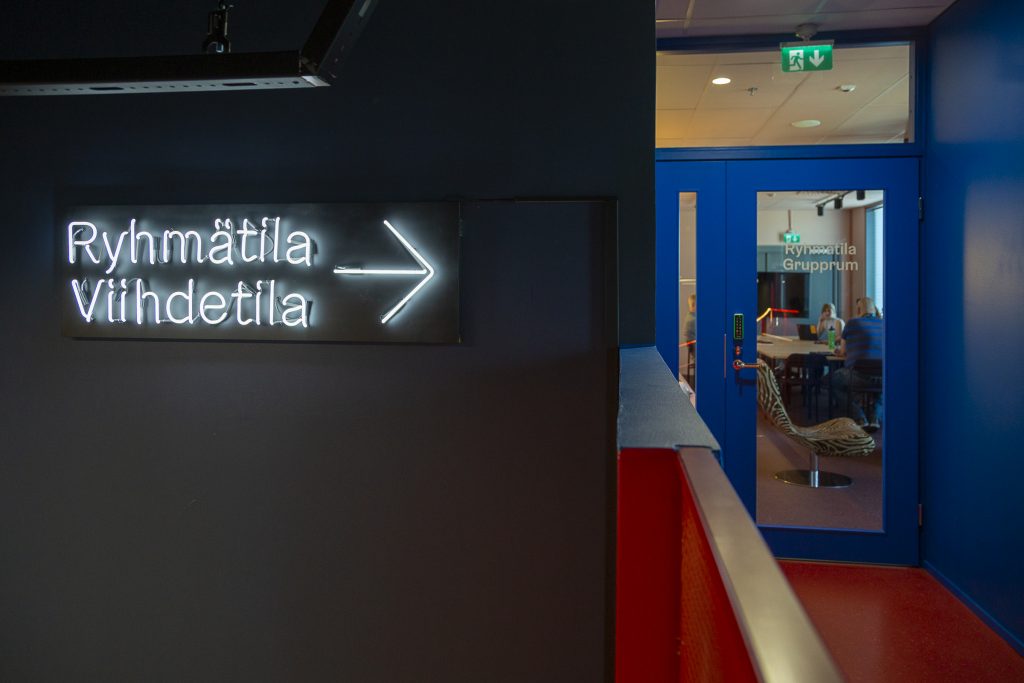 Book a facility at Hertsi
The facilities of Hertsi Youth Club and the library are rented out, both to organisations and private individuals. The facilities can be rented via Varaamo. The youth centre can also provide additional information.
When deciding on reservations, Helsinki-based youth organisations and groups are prioritised. Reservations are free of charge for these groups. The processing of reservation requests for the facilities takes 7 weekdays.

Please remember that smoking and intoxicants are prohibited at all activities, including private events, held on the youth centre's premises. The second floor of Hertsi Youth Club is accessible. There is a lift to the second floor, which has a wheelchair-accessible toilet.

In contrast, activities on the third floor are not accessible. There is no lift access to this floor and it does not have a toilet.
Unfortunately, the facilities do not include storage space for renters.
Entertainment room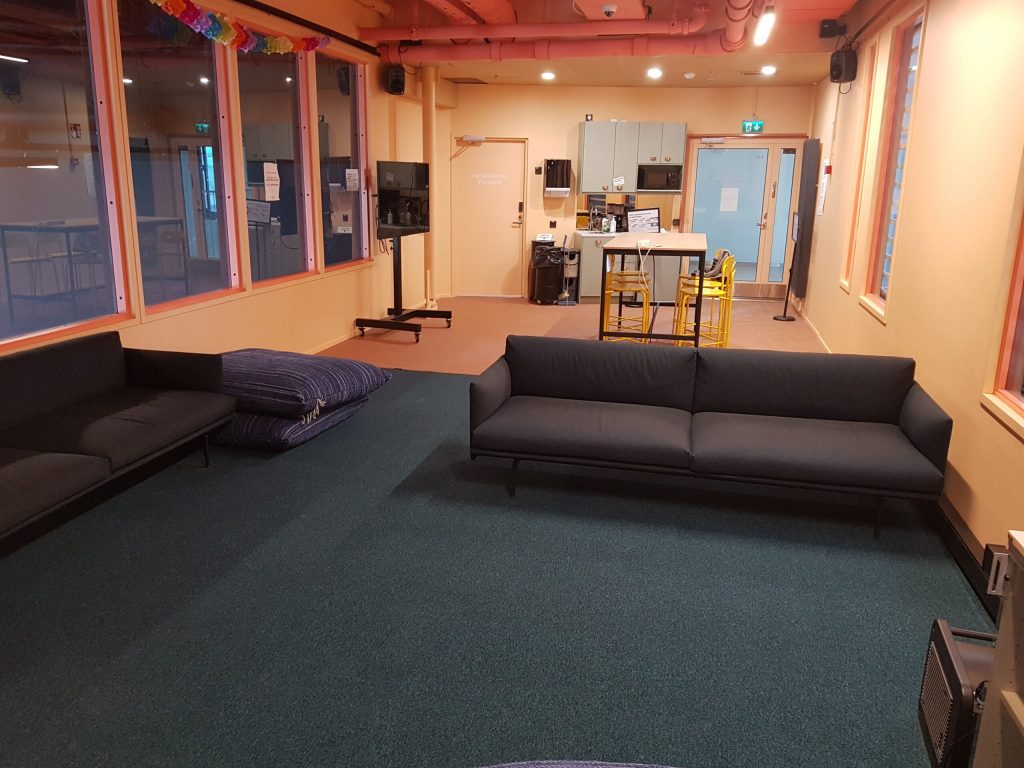 Currently not available for booking
Max 10 people
Max 3h/reservation
Max 30€/h
For groups of at least three people
You or your group may only have one group room or work room reservation at Hertsi at a time
If the rules are not followed, Youth Services have the right to delete the reservation
Facility equipment
The City of Helsinki's wireless Internet connection 'Stadinetti',
Dry erase board
55″ screen
Video projector
Water point and microwave
Group room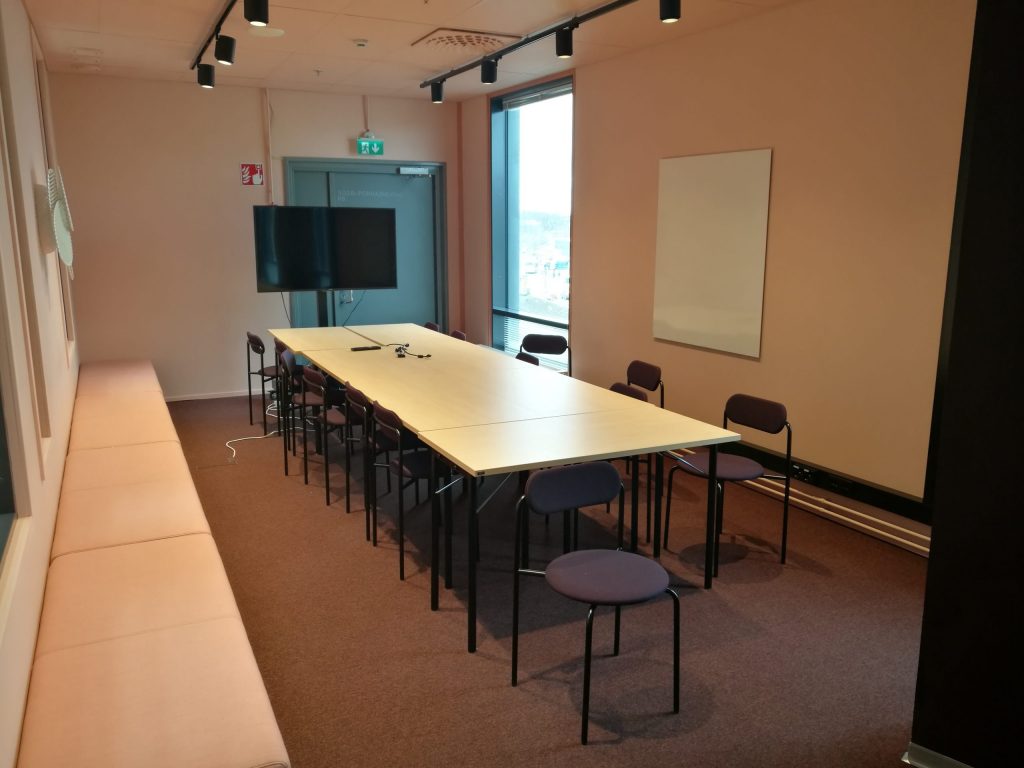 Max 10 people
Max 4h/reservation
Max 30€/h
For groups of at least three people
You or your group may only have one group room or work room reservation at Hertsi at a time
If the rules are not followed, Youth Services have the right to delete the reservation
Facility equipment
The City of Helsinki's wireless Internet connection 'Stadinetti',
Dry erase board
55″ screen
Meeting room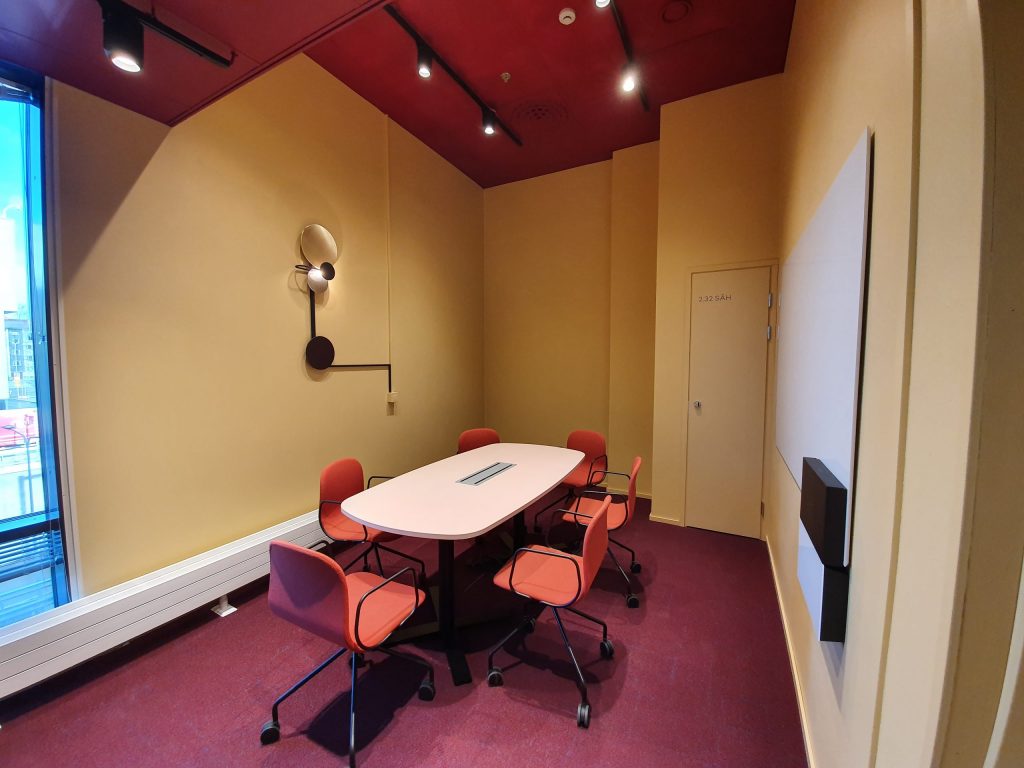 Max 10 people
Max 3h/reservation
Free of charge
Due to the coronavirus situation, the maximum group size is 3 people
You or your group may only have one group room or work room reservation at Hertsi at a time
If the rules are not followed, Youth Services have the right to delete the reservation
Facility equipment
The City of Helsinki's wireless Internet connection 'Stadinetti'
Dry erase board
55″ screen
HUM Studio Hertsi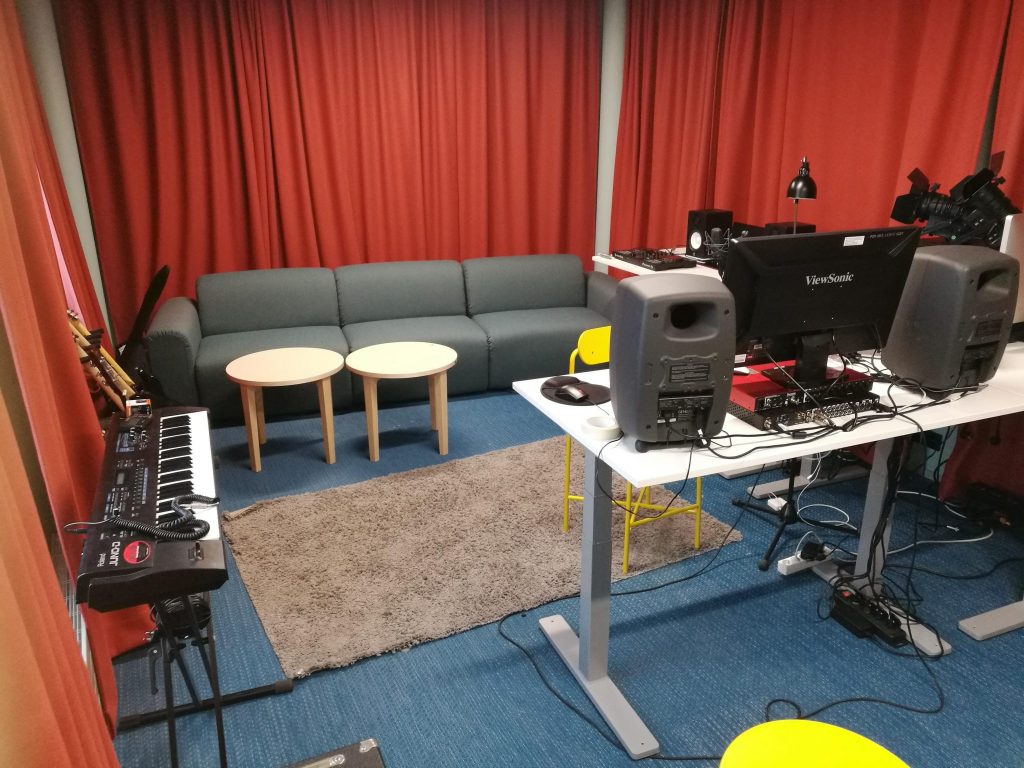 Max 3 people
Max 3h/reservation
Max 30€/h
Facility equipment
The City of Helsinki's wireless Internet connection 'Stadinetti',
Studio equipment
Reservation instructions on the studio's page
Hall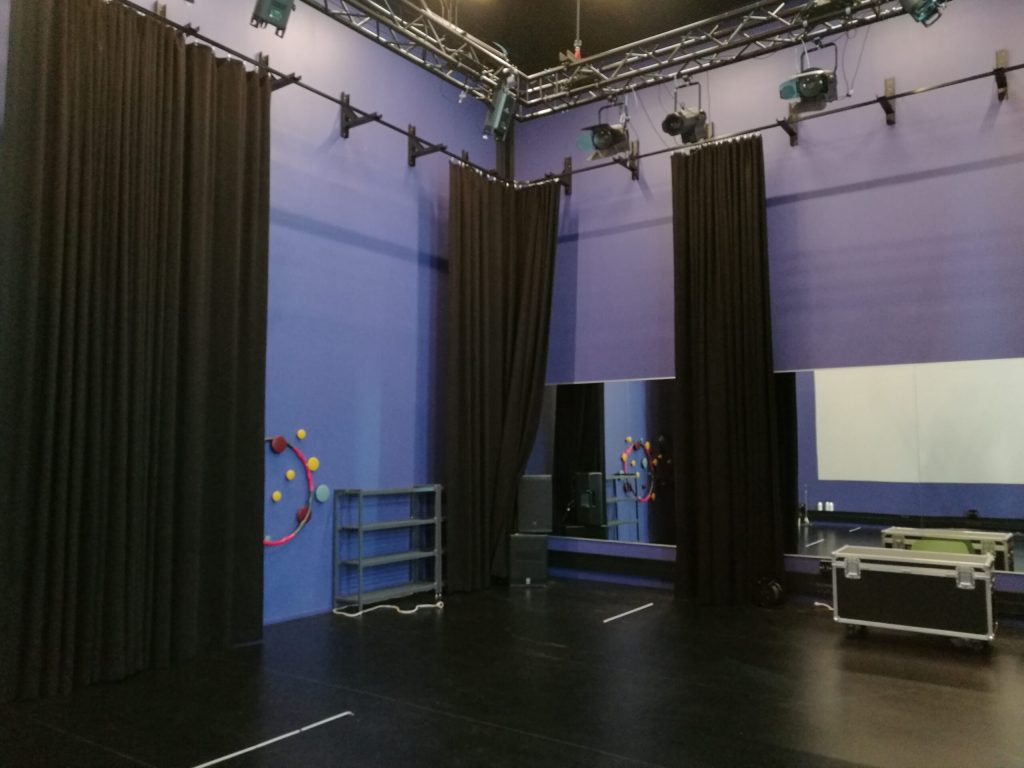 Music
Theatre
Sports
For groups of at least 3 people
You or your group may only have one reservation for the Hertsi hall at a time
If the rules are not followed, Youth Services have the right to delete the reservation
Hall equipment
The City of Helsinki's wireless Internet connection 'Stadinetti',