History of the Edible Park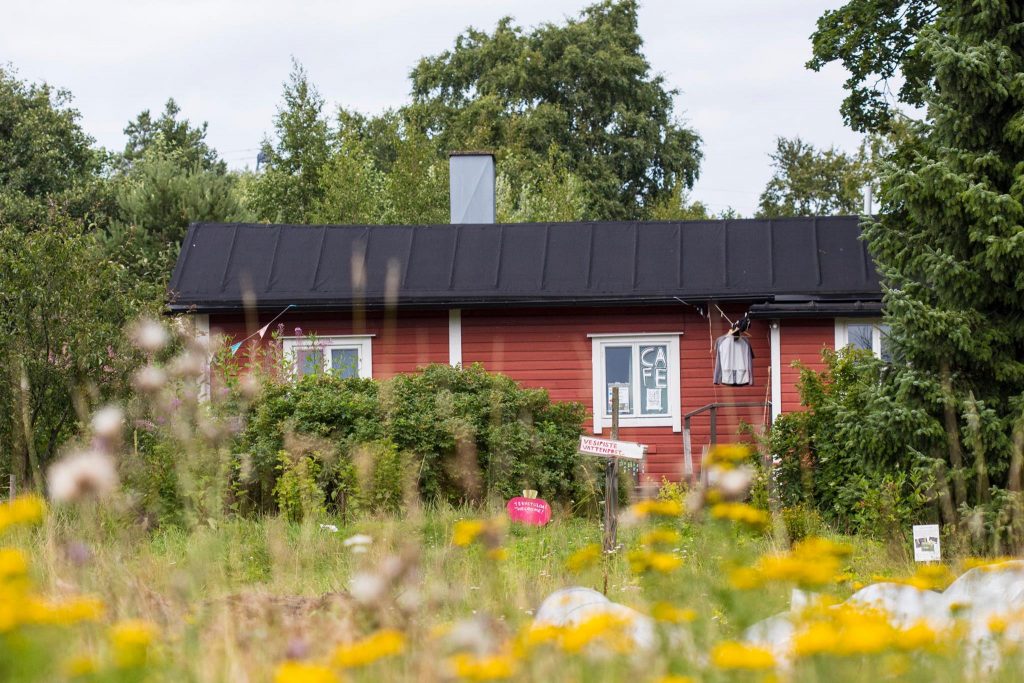 History of the Edible Park
Useful plants have been cultivated in the Edible Park area since the 1860s.
Wasili Winogradoff and Ivan Scharin were merchants who had greenhouses and vast garden plots in the area until the turn of the 19th and 20th centuries. In the 1940s and 1950s, the land was inhabited by members of the Wickman family, who were involved in the shipyard industry.
In the 21st century, the land was transferred from the management of the City of Helsinki Sports Department to Korkeasaari Zoo, and the house served as occasional lodging for the zoo's visiting employees. The yard largely fell into disuse.
The Edible Park's communal urban farm
In 2014, the Association for Rural Culture and Education established the Edible Park's communal urban farm and cultural café in Mustikkamaa in Helsinki, by the bridge leading to Korkeasaari Zoo. A cultivation coordinator was hired for the location, and the garden and field that had been fallow for years were brought back into cultivation under the cultivation coordinator's supervision. At the same time, a cultural café was established in the old house in the yard.
The park began serving as a venue for open garden working bees, courses, workshops, school camps and events. The community also raised city chickens in the yard, with a yard building and its fencing serving as the chickens' summer cottage.
In summer 2018, management of the Edible Park was transferred to the City of Helsinki's Youth Services. From 2018 to 2021, the park's activities were coordinated by the Herttoniemi Youth Work Unit, and in spring 2021 this responsibility was transferred to the Environmental Activities Youth Work Unit. The Association for Rural Culture and Education continues as the park's partner.