FAQ / Frequently asked questions, Östersundom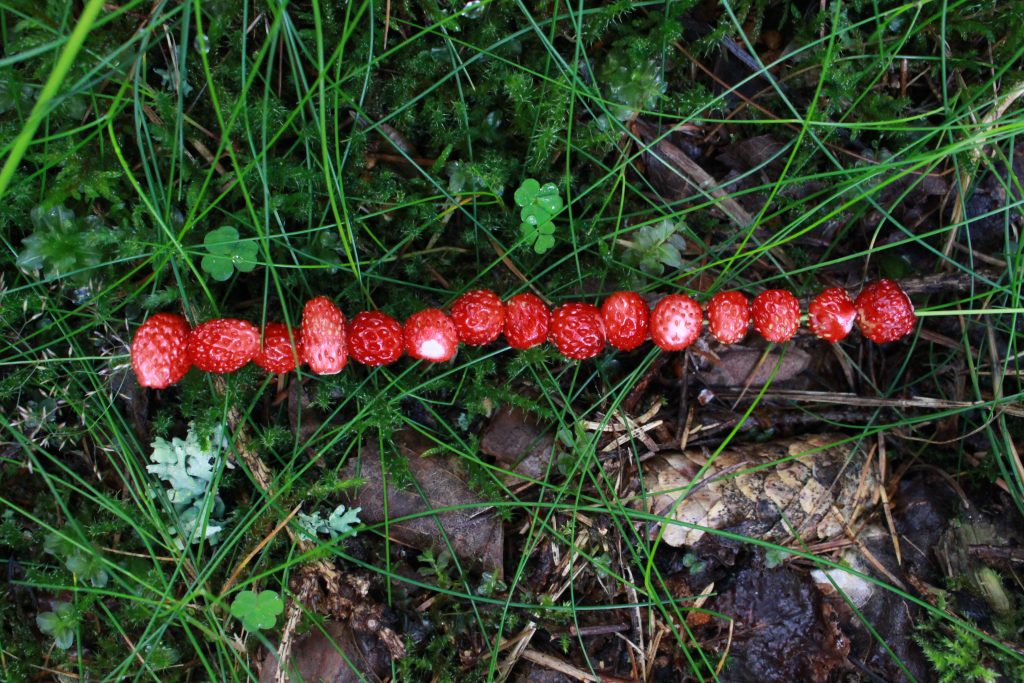 FAQ / Frequently asked questions, Östersundom
This section compiles comprehensive information on Östersundom, serving as an info package on the area for the camp centre's users.
For outdoor recreation and hiking
Landbo neighbourhood sports facility and sports field:
Landbo houses a neighbourhood sports facility of the City of Helsinki that is equipped with exercise equipment. In the winter, the Landbo field is frozen into an ice rink.
Talosaari recreational area in the southern part of Östersundom:
The Talosaari recreational area has walking routes crisscrossing the terrain. Equestrians and horses have their own routes, marked with signs. Additionally, there are separate ski trails. The ski trails of Talosaari connect to the ski trails extending from Mustavuori in Vuosaari.
Sipoonkorpi National Park:
Sipoonkorpi is an area north of Östersundom where a national park was established in 2011. The vast Sipoonkorpi area features various terrains, routes and untouched nature. The national park alone covers 2,300 hectares, while Sipoonkorpi as a whole covers 5,400 hectares. The distance between the national park and Landbo is roughly 3 kilometres.
Places for swimming
Östersundom Camp Centre does not have its own beach. The local beaches are under private ownership or covered by reed beds difficult to pass through. If you travel by car or bicycle, you can head towards Sipoo.
Pilvijärvi beach in Söderkulla
Pilvijärventie 70, 01150 Sipoo.
The beach is located roughly 11.5 km away. The beach does not have a lifeguard present. The recreational area's car park is open to the public 25 May–30 July 8:00–22:00 and 31 July–13 August 8:00–21:00. The beach has a supervised car park subject to a fee. Further information: Leisure Division of the municipality of Sipoo (09 23 531) or Sibbo-Vargarna (040 705 8327).
Kuusijärvi beach in Vantaa
Along Vanha Lahdentie, roughly 14 km from the camp centre.
Kuusijärventie 3, 01260 Vantaa
The main building of Kuusijärvi houses a versatile and cosy café and restaurant called Cafe Kuusijärvi, which operates all year round. In addition to swimming, the area also has saunas and nice terrain for hiking.
Commercial services, restaurants and cafés
K-Market Östersundom
Kraputie 2, 00890 Helsinki
Tel. 020-7002000
The store is located roughly 3 km away, along Uuden Porvoon tie. Store opening hours: Mon–Fri 7:00–22:00, Sat 9:00–22:00 and Sun 9:00–21:00.
Pit Stop Pizza and Cafe
Rödje-Fantsin tie 2, 00890 Helsinki
Tel. (09) 790009
Pit Stop is located opposite of the K-Market. Opening hours: Mon–Fri 10:00–22:00, Sat–Sun 11:00–22:00.
At Karhusaari beach, customers are served by a boat fuel station as well as a general store and café in the summer.
Sipoonranta Star Cafe
address Sipoonranta 10, 01120 Sipoo.
Tel. 044 5888190
Opening hours: Mon–Tue closed, Wed–Thu 14:00–20:00, Fri–Sat 14:00–24:00 and Sun 14:00–19:00
Leipomokahvila N'avetta, bakery and café
Katajakalliontie 2, 01120 Sipoo
Tel. 040 9680466
Opening hours: Mon–Fri 9:00–18:00, Sat–Sun 9:00–16:00
N'avetan Laituri, restaurant
Gumbontie 222, 01150 Sipoo
Tel. 040 9680466
Opening hours: Mon–Fri closed, Sat 10:30–18:00 and Sun 11:00–16:00, open every day in the summer. Resident House Gumbontalo operates in the same building.
Keidas Café, bakery and shop
Gumbontie 1, 01120 Sipoo
Tel. 040 7614837
Opening hours: Mon–Fri 9:00–17:00, Sat 9:00–15:00 and Sun closed
Kiosk Gumbo
Gumbontie 213, 01150 Söderkulla
Tel. (09) 8771155
Opening hours: Mon-Sat 9:00–19:00 and Sun 10:00–18:00
Taontapaja Taika, crafts shop
Kartanon Puistotie 24, 00890 Helsinki
Tel. 040 7479551
Opening hours: Tue–Fri 10:00–17:00, Sat 10:00–15:00 and Sun closed, located near Östersundom Manor.
Teakkeri Oy, crafts shop
Vainuddintie 72, 01150 Sipoo
Tel. 040 0872025
Gumbostrand Konst & Form
Vainuddintie 72-28, 01150 Söderkulla
Tel. 050 5543538
Opening hours: Mon–Thu closed, Fri–Sat 11:00–17:00 and Sun 11:00–16:00 Art gallery and bistro.
Attractions
Östersundom Church, i.e. Itäsalmi Church, is a church located in Helsinki, which was part of Sipoo until 2009. The church is the oldest in present-day Helsinki. Address Kappelintie 65, 00890 Helsinki
Östersundom Manor
The manor's main building dates back to the 1870s. Some of the manor's varied outbuildings date back to the 18th century, while others are from the mid-19th century. The oldest parts of the granite cowshed date back to the late 18th century. The brick granary, distillery and workshop are from the 1840s. The key parts of the manor environment serve as an example of the building methods used in the late 19th century.
The large lime brick stable designed by architect Waldemar Aspelin was built in 1923. Today, the outbuildings and open field of Östersundom Manor are located between the Porvoo highway and Vanhan Porvoon tie, and there are construction plans for the agricultural landscape. The manor is under private ownership and is not open to the public.
Villa Björkudden/Koivuniemi
By the sea, southeast of Östersundom Manor, lies Villa Björkudden, where author and Professor Zacharias Topelius lived in his later years. In addition to the two-storey main building made of logs, the property includes Fågelbo (1882), a farmhand cabin (1880), a bakery and ice house, a drying barn, a threshing room, a barn and a pier. Koivuniemi is not open to the public.
Horse farms
Oy Husön ratsastuskeskus Ab
Talosaarentie 283, 00890 Helsinki
Tel. 0400 351919 / Leila Therman or  leila@huso.net 
Karlvik horse riding school
Kartanon puistotie 71, 00890 Helsinki
info@karlvikinratsastuskoulu.fi, stable manager Laura Nikkinen tel. 050 3611386
Class reservations and enquiries Mon–Fri 13:00–15:00.
Others: Adventure House
The Adventure House is a location owned by the City of Helsinki's Youth Services, which focuses on the adventure education of children and young people. The actual location is situated in Kallahti at Kallvikinniementie 10, 00980 Helsinki.
Besides the Adventure House, activities are also held in other environments, such as in nature in connection with excursions and camp activities. The special needs and wishes of groups are taken into account during the planning of adventure activities. The main target group of the Adventure House's activities is Helsinki-based youth groups. Secondary customers include instructors of youth groups, for whom the Adventure House organises training services.
The Adventure House's employees can also provide guidance for customers of Östersundom Camp Centre, but the service must always be booked well in advance via seikkailutalo@hel.fi
Book recommendation
The Östersundom staff recommend the work Paimentyttö (Shepherd Girl) by Enni Mustonen. In this book, 13-year-old shepherd girl Ida Eriksson, after some dramatic turns of events, ends up working as a servant girl at Villa Björkudden, amidst the vibrant lives of the Topelius family, who were known for their involvement in the cultural scene. The book dives into the fascinating history of the area in an excellent way.
The locations mentioned in the book – Husö, Björkudden and Östersundom Manor – still exist today, but the rest of the book is fictional. Enni Mustonen knows how to create a vibrant period piece by utilising documents. Sakari Topelius's name lives on in the names of a school, daycare centre and library, among other things: Sakarinmäki Comprehensive School, Zachariasbacken.