Come to us to make music!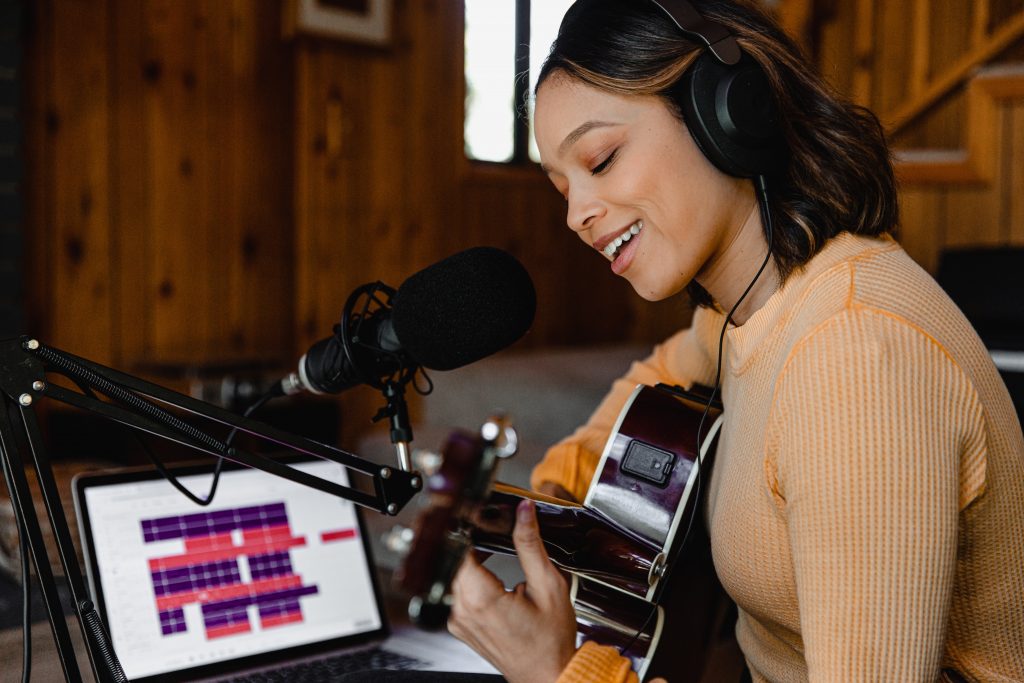 Come to us to make music!
Want to learn to play some instrument or make rap beats? Is there a need to get your own song recorded? Does your band need a rehearsal space or should a music video be made? Youth Services offer young people a wide range of ways to realise themselves in the field of music.
Many youth centre workers know how to play some instrument, so ask your own youth centre workers if they could help you get started making music! They will be sure to provide guidance even if your youth centre doesn't have a musical crowd.
Rehearsal spaces
Several youth centres also have rehearsal spaces with a varying number of instruments for young people to use. The most well-known rehearsal room for youth services is at Kaapelitehdas!
We will list more rehearsal spaces on the Music Activities website in the near future.
"How to make your own song? Where can you make a demo?"
The Helsinki Unity Music network has put together 10 studios on its website, where you can make your own music with the help of directors. There are both band studios and machine music studios in different parts of Helsinki.
HUM also acts as a record label, through which you can get your own songs widely distributed through Universal Music, the world's largest record label!
You can also find tips on making music on the Music Activities website!
Radio play and music video for your song?
For your own music video, you can contact Luuppi Media in Kontula.
Youth Services' own radio activities, Signaalimedia, can provide you with a platform to market yourself and get your own music played on the radio.
Where can you get a gig?
HUM Live organises gigs e.g. at Tiivistämö in Suvilahti.
Many youth centres also organise their own events, so you should also ask about gigs directly from the youth centre workers! Events are held in Arabia, Kontula and Kallahti, among other places.
Other matters related to music:
At DJ Academy, you can study spinning records under the guidance of a professional!