1. A close relationship with nature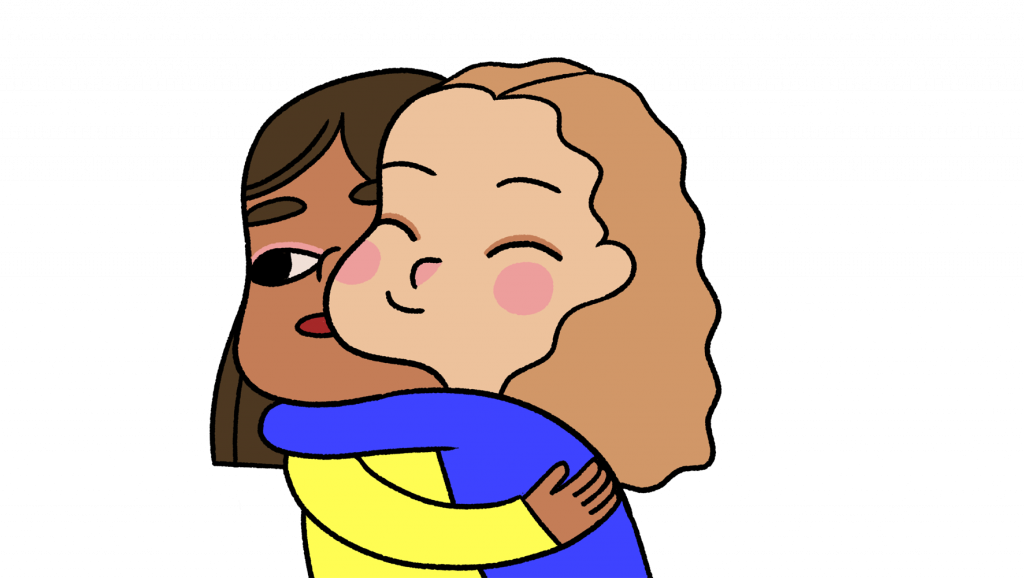 1. A close relationship with nature
Positive nature experiences develop and strengthen a good relationship with nature. Such an emotional bond supports an environmentally respectful attitude, which, in turn, is a cornerstone of environmentally responsible activities.
Nature opens quietly through sensitisation
Through experiences and sensory experiences in nature, the aim is to open a connection to one's own feelings and, at the same time, arouse interest in nature. Revitalising nature experiences increase hope and vitality, and thus also create a basis for social empowerment.
At its best, a strong experience of belonging to a large common entity can arise in nature, where one has one's own meaningful task to carry out. Many studies have found that spending time in nature increases a person's physical and mental well-being. Just five minutes of green exposure a day improves one's mood.
Studies show that spending time in nature lowers one's blood pressure and reduces stress. It has been found that a 20-minute stay in nature reduces aggression, sadness and anxiety and increases energy. A longer stay in the middle of greenery also improves the ability to concentrate. Nature has increasingly been used in care and therapy.
In nature, you can get rid of everyday life and performance
The power of nature experiences also lies in the fact that they do not have to be performed. Just being there is enough. Nature can be thought of as being everywhere, emphasising the idea that we are part of nature and connected to it with every breath. The insight into this can be impressive.
On the other hand, one might think that nature is a place to go, e.g. a wilderness spot, a seashore, or an urban forest. This can create a feeling of stepping into another world. There is something different around what we normally experience, something wonderful. We can experience a break from everyday life.
Nature works on behalf of the director
The natural environment can give withdrawn and shy young people a calming place to be together; there is no need to be too close or face-to-face in nature all the time. It is easier to be yourself. Revitalising nature experiences can become a refuge for the young person's mind, where they can return to in their thoughts and be safe.
Young people do not have to be interested in nature to benefit from its good effects. Studies suggest that our brain structures have a mechanism that provides a positive rather than a negative experience in the natural environment. After spending time in nature, we are kinder and treat each other more positively. This is an idea that should be tested in youth work, as well.
A close relationship with nature activities: Atmosphere
Urban nature trail
In the city, nature easily disappears behind the invisible built environment, advertising images and general noise. Many city dwellers feel that in order to be in nature, they have to travel away. The diverse nature is still in the city, right in the heart of it. To detect it, one must just stop, listen, and focus. With young people, you can go on a surprising urban nature trail in search of wildlife with cameras in the shopping centre parking lot, around the train station, Senate Square or Mannerheimintie. The results can be presented as an exhibition attached to the map on the website or on the wall of a youth centre.
Sensory path
In a nearby forest, park or camp, you can take a sensational hike by immersing yourself in listening to the soundscape, focusing on looking, smelling and feeling. On such an experiential nature trail, it is important to be quiet, linger long enough and allow nature to make an impact in order to experience the "other world," and the revitalisation of nature will begin to work.
Nature photography
is an easy way to create a deep relationship with the environment. When looking for a subject to photograph, it is necessary to observe the environment carefully, and this also makes the joy of discovery possible. Nature photography can be practiced in the middle of the city – nature can be found everywhere!
Use adventure pedagogical methods and organise camps in nature
Adventure methods are widely used in the work of social strengthening, and when they are carried out in nature, respecting nature, they also combine the dimensions of environmental education. www.seikkailukasvatus.fi
Club room in the middle of the forest
Hold a house meeting or peer training in a yard. Being in nature calms and can encourage you to talk about even the most difficult things. Even the shyest youngsters will find it easier to talk in a relaxed environment.
Natural materials are used in demolition or membership rounds
Sometimes it is easier to use a twig or cone as a symbol of an emotional state or event than to tell directly about yourself without "assistance aids." Natural materials inspire the imagination and can be used to quickly describe big things.
An important tree at a youth centre
Choose a tree in the vicinity of the youth centre – preferably from your own yard – whose life will be monitored and documented. The tree tells of the cycle of the seasons, aging, death, the birth and development of new life. In many cultures and births of the world, there is an important tree with symbolic meanings. The great oak of the Kalevala, the rowan that protects from lightning, and the world tree that supports the sky and connects it to the underworld are examples of beliefs about the might of trees. What kind of experiences do the young people and the instructor have about trees? Did an important tree belong to your childhood landscape? What meanings could be attached to the important tree of the youth centre?
Excursions and hikes
Sometimes a trip to Lapland can be arranged, but there are also places of interest closer, such as Nuuksio, Meriharju or even a nearby forest. Through the City's Nature Information System you can find Helsinki's significant Nature Sites, such as bat sites, giant's kettles and the shores of an ancient sea.
Nature information system
www.luontoon.fi