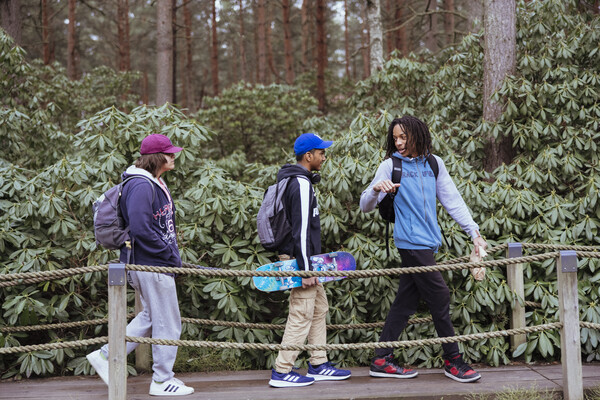 Do you know your rights?
Everyone, including children, is entitled to human rights. Children are persons below the age of 18 years.

What does the UN Convention on the Rights of the Child mean? The United Nations (UN) concluded a Convention on the Rights of the Child in 1989. The Convention entered into force in Finland in 1991. The UN Convention consists of a total of 54 articles. These cover matters to which State and municipal decision-makers, as well as all adults, should be responsible.
All children are equal
The age, skin colour, language, property, religion, disability or illness of a child or the parents does not affect the rights of the child. No one may be discriminated against or bullied.
Every child is entitled to a good life
Every child is entitled to be themselves. Adults should support children's opportunities to grow and develop in peace and at their own pace.
Children's opinions
Adults should ask for and listen to children's opinions and take them seriously. Children must be given the opportunity to have a say in their day-to-day lives.
Children's best interests
Children's best interests must be prioritised when deciding on children's issues. Parents and the authorities must always consider how their decisions will affect children. Adults should seek solutions that are in children'sbest interests. Reasons for decisions should be explained to children in a manner that they can understand.
Read more about the rights of children in the brochure of the The Ombudsman for Children Do you know about the human rights of children?