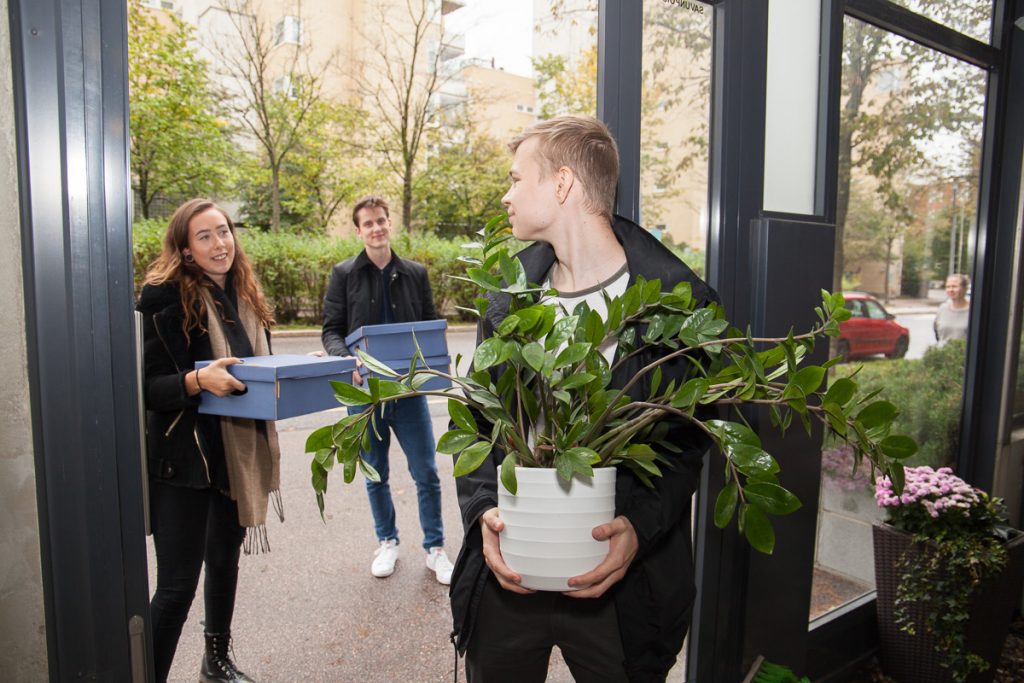 Seeking housing
Before applying for rental housing, it is good to think about what kind of an apartment you want to live in, and with whom. It is also important to think about how high a rent you can afford.
Finding housing in Helsinki is often difficult and requires concentration. The situation in Helsinki is different compared to other Finnish cities since people are constantly moving here to study and work.
Rents in Helsinki are higher than elsewhere in Finland, and you may need to search or queue for an apartment for a very long time. This is why everyone moving to Helsinki should keep an open mind about different parts of the city and different forms of housing. A spacious shared apartment from an area farther from the centre but close to good transport connections may be easier to find than a small studio close to the city centre.
Things to remember before applying for housing
Which form of housing is most suitable for me? Do I want solitude or communality? Would I like to live with friends or rent a room from a shared apartment?
What kind of rent am I able to pay? Students, unemployed people and people with low income can apply for housing allowance from Kela, but the allowance does not cover the entire rent sum.
What other costs are involved in housing? In addition to rent, you also need to pay home insurance premiums, internet fees, and electricity and water bills.
Can I afford the deposit? The deposit is a security paid to the lessor when renting an apartment. You will get it back when you move out. At its highest, the deposit may be worth several months' rent. However, large rental companies may use only small deposits or no deposits at all.
An active applicant is a successful one
Activity is key when applying for housing. It is recommended that you submit applications to as many lessors as possible. Don't forget to update your application whenever your situation changes. Update your applications before they expire. The applications are usually valid for three to six months.
If you are looking for an inexpensive rental apartment, you should apply for the rental apartments of the City of Helsinki or other non-profit lessors, since their rents are usually lower than those of other lessors. Non-profit lessors assign apartments in the order of need, which means that your situation affects the urgency of your application.
You can also make use of social media when seeking housing.
When sending applications to non-profit lessors, describe your current housing situation and your need for housing in as much detail as possible in the additional information field at the end of the form. In applications to other lessors, you may want to emphasise what kind of a tenant you are and how you are able to pay the rent. When filling in the additional information, you need to be honest and answer the questions truthfully.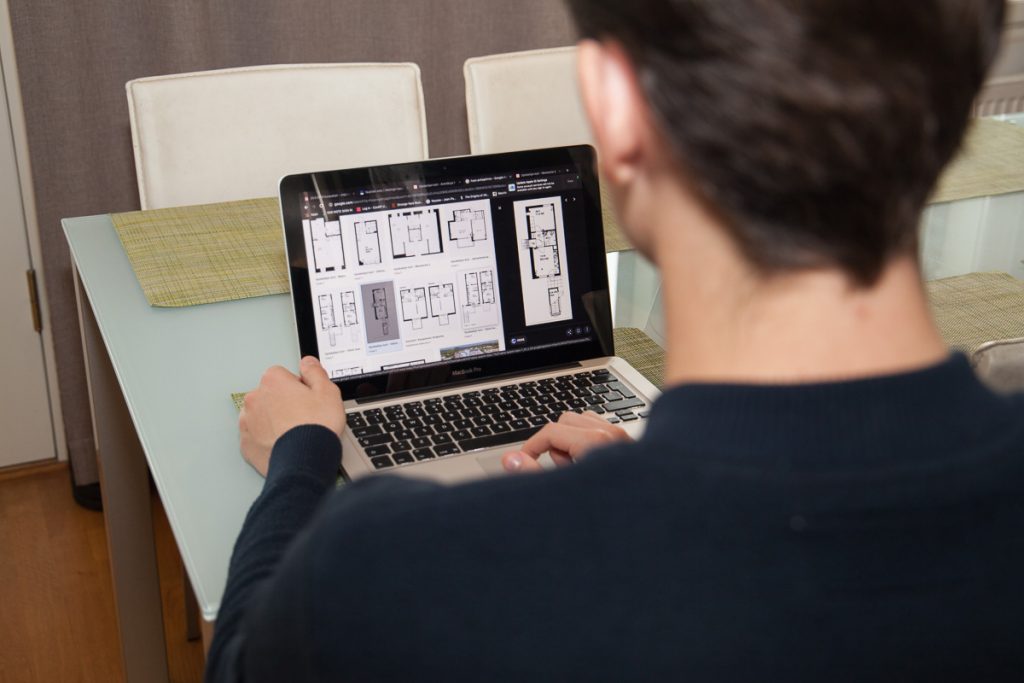 Private lessors often hold showings in their rental housing.Usually, lessors define the dates and times of the showings themselves, and the showings are typically open to everyone. For each showing, it is good to check if you need to sign up for the showing and if the lessor wants you to bring a completed application with you. You can agree on potential private showings separately with the lessor.
You can also make use of social media when seeking housing. There are groups on Facebook, for example, where people seek and offer housing for rent. You can also mention that you are seeking housing on your own social media channels, and your friends can inform you of apartments that may suit you.
A rental agreement is signed for a fixed period or until further notice
After receiving an offer and accepting the apartment, it is time to sign the rental agreement. A rental agreement may be valid for a fixed period or until further notice. Always form the rental agreement in writing so that you can check the conditions later as needed.
A rental agreement that is valid until further notice is usually valid until the tenant themselves terminates the agreement. The tenant has the right to terminate a rental agreement valid until further notice by informing the lessor of this at least a month before the termination. The lessor also has the right to terminate a rental agreement that has been signed until further notice. In this case, the lessor must inform the tenant of the termination at least six months before the termination.
In a fixed-term rental agreement, the tenant and the lessor agree on the rental period in advance. A fixed-term rental agreement cannot be terminated before the data specified in the agreement. This applies to both parties. If the tenant wishes to terminate a fixed-term rental agreement, the lessor has the right to collect compensation for a breach of contract from the tenant.
Checklist for a rental agreement
The rental agreement must include the following matters, at the minimum:
Is the rental agreement valid for a fixed term or until further notice? When will it begin?
Period of notice
Conditions for raising the rent. The agreement must include the conditions for raising the rent, as well as the date when the rent can be raised.
Are pets or smoking allowed in the apartment?
Rent sum and water rate
Deposit sum, how to pay it and when it is returned
Moving date and handing the keys
Condition of housing and inspections
Cleaning and maintenance of the apartment; the tenant's obligation to perform a final cleaning; what is included in the final cleaning.