Autumn break full of free events and activities all over the city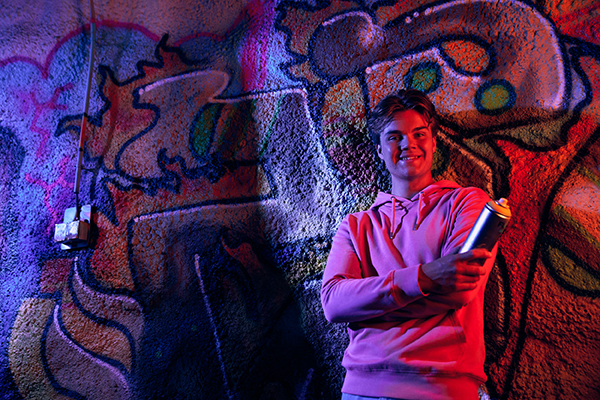 Autumn break full of free events and activities all over the city
During the upcoming autumn break week, the City of Helsinki will host dozens of events and activities for young people. Most of the autumn break programme provided by the city is free of charge. See the entire autumn break activity offering at nuorten.hel.fi/en/autumnbreak.
In Helsinki, the autumn break is in week 42, that is 17–23 October. Various events will be organised all over Helsinki. The venues include local youth centres, event and sports venues, libraries, cultural centres and museums.
Gigs, courses and just hanging out
Tiivistämö will be hosting free gigs with no age limits by artists like Pehmoaino, known for her hit song Haluun takas mun perhoset and Nuppu Oinas, who is popular in TikTok. Tiivistämö also aims to offer other gigs for audiences of all ages during the autumn break.
"We will be organising a varied programme that reflects the current interests of young people. The coronavirus pandemic hampered young people's opportunities of enjoying cultural experiences so we are now doing our best to give them the opportunity to once again see, participate, and experience," says Maria Karppinen, Tiivistämö producer. 
During the autumn break, young people will get to spend time together on courses of various themes. The Heartbeast workshop on film script writing will give adolescents the opportunity to express themselves through script writing. The course participants will also be invited to a special free screening of the film Heartbeast. The Supersafkaa cooking course will focus on making responsible choices when cooking, and social media personalities will teach the attendees how to take good food pictures.
Youth centres will be organising lots of activities during the break week. Join other adolescents at youth centres and play games, watch films and just hang out with old and new friends – young people get to influence the break week programme. 
See the entire autumn break activity offering at nuorten.hel.fi/en/autumnbreak/