Located in Suvilahti, Tiivistämö is an urban venue that plays host to a range of different events, from concerts to flea markets, dance competitions and movie showings.

Tiivistämö offers inspiring cultural and artistic experiences, as well as the opportunity to organise your own events in high-quality adaptable settings with the support of professionals.
Tiivistämö features high-spec lighting, video and audio technology capable of meeting the needs of demanding productions of different kinds. With our filming equipment, you can create smooth and impressive streams and video recordings. Tiivistämö has space for 500 customers.
Further information about organising events is available from our producers.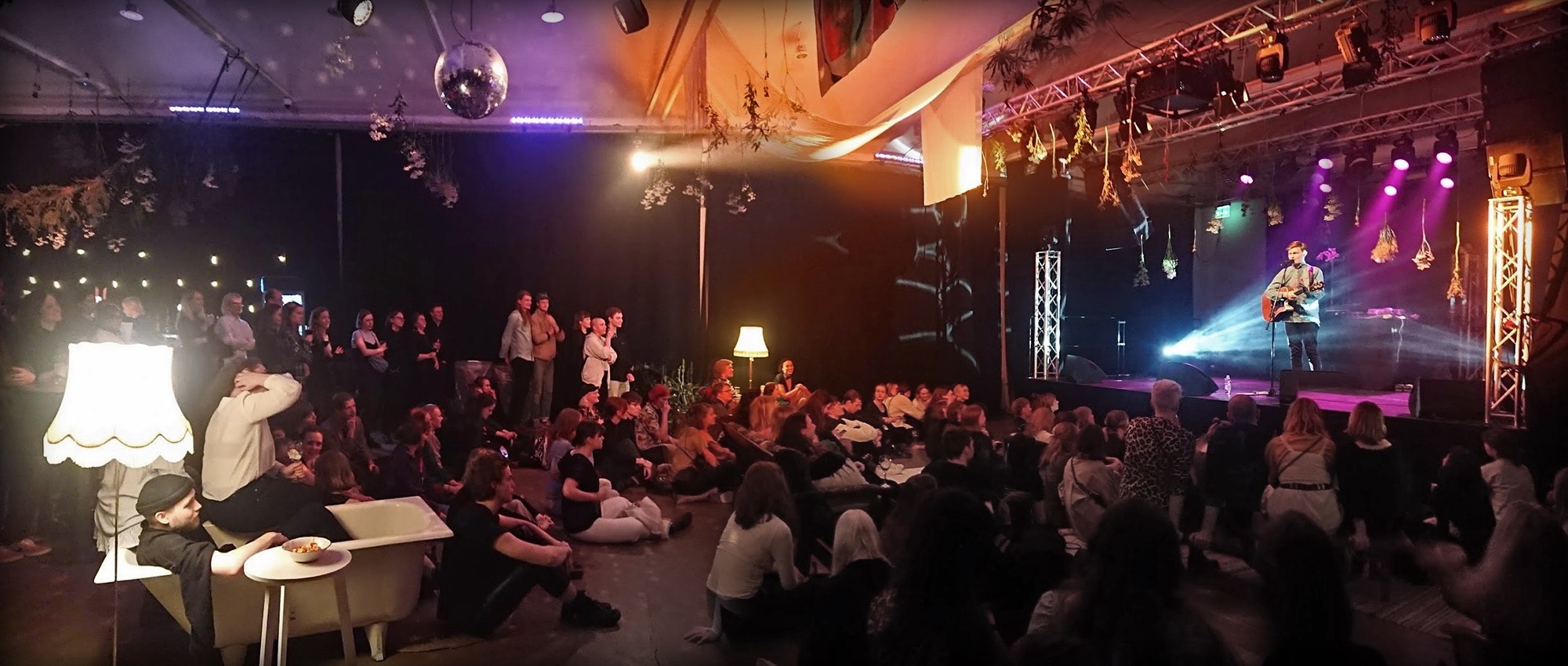 The Events Unit of the City of Helsinki's Youth Services moved to Suvilahti in spring 2019, at the same time as the operations of Gloria Cultural Arena moved into Tiivistämö. Gloria Cultural Arena occupied a key position amongst a range of different subcultures, bringing the events held there and its own unique atmosphere to Tiivistämö.
For more information about Tiivistämö, see our home page.
Visiting address
Sörnäisten rantatie 22 / Kaasutehtaankatu 1
00540 Helsinki
Postal address
P.O. Box 54401, 00099 City of Helsinki
Producers
janne.friman@hel.fi

050 559 1798

mari.j.kauppinen@hel.fi

040 593 7962

juha.oinonen@hel.fi

041 512 1797

tiina.toivonen@hel.fi

041 512 1706