Arabia Youth Centre offers activities for everyone! Come and meet up with your friends, play games and hang out.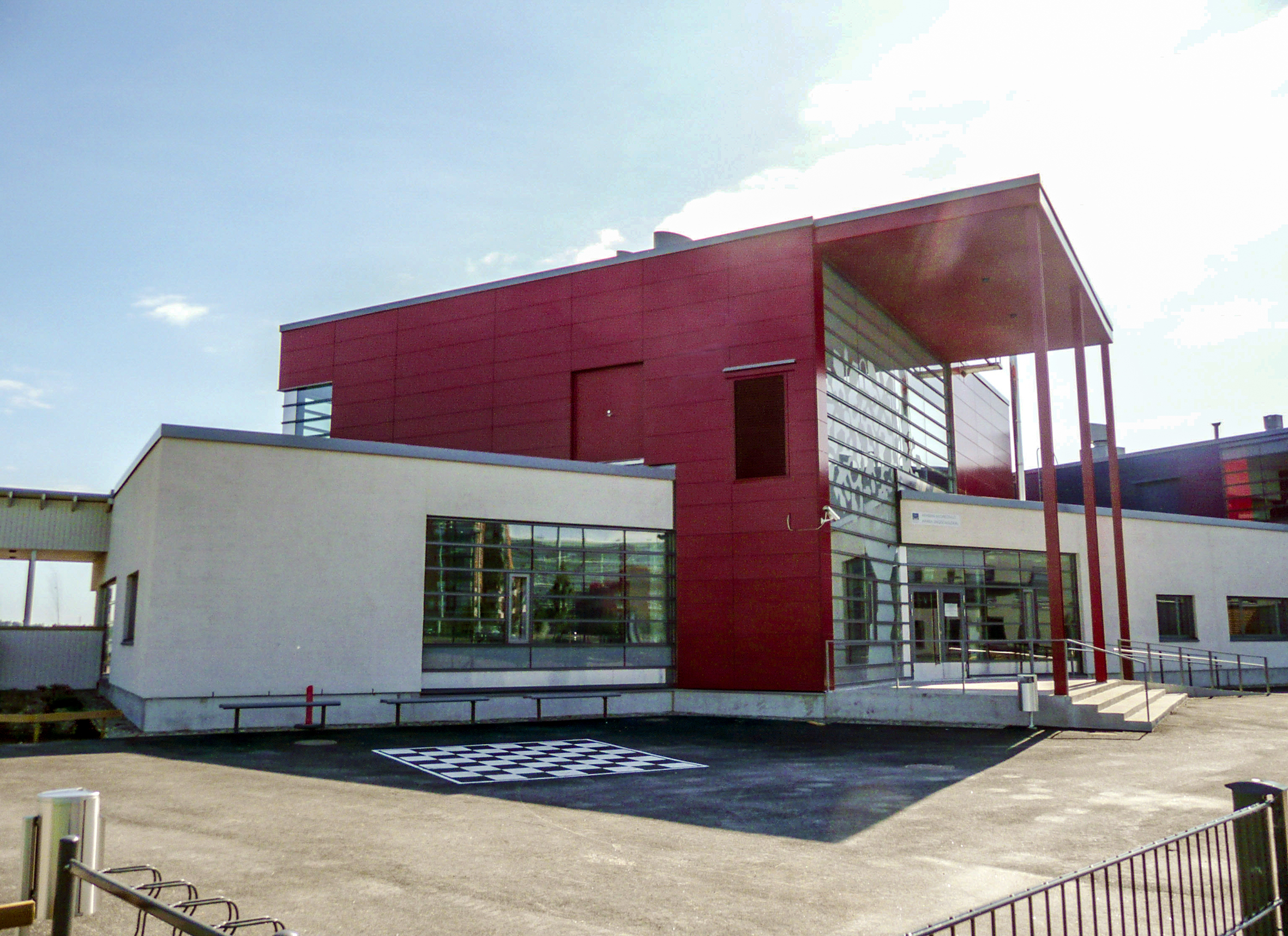 The youth centre has a PlayStation, an Xbox One, a pool table, ping pong, two computers, a television, table hockey and many other things!
Something is always going on at the youth centre
We organise theme nights, clubs, tournaments, excursions, discos, movie nights and many other fun things. At the youth centre, you can also influence the themes and activities featured in open activities.
The building offers versatile facilities where young people can meet up to engage in physical activity, games, musical activities or just hang out. We hold various music events almost every week.
There are always at least two youth workers present at the youth centre.
See you at the youth centre!
Booking facilities
Backstage and studio are booked through Varaamo. Hall weekend bookings:ami.nygard@hel.fi or 040 590 3677
Visiting address
Arabianpolku 1 A 2
00560 Helsinki
Postal address
P.O. Box 24401, 00099 City of Helsinki
Youth workers
Tuomo Friman

, Nuoriso-ohjaaja / Liikunta

tuomo.friman@hel.fi

0401828470

Tarja "Tapi" Kujanpää

, Nuoriso-ohjaaja / Musiikkitoiminta

tarja.kujanpaa@hel.fi

0415121764

Niko Vilkman

, Nuoriso-ohjaaja

niko.vilkman@hel.fi

0406237393

Ella Kettunen

, Nuoriso-ohjaaja

ella.kettunen@hel.fi

0406214485

Pirjo Huuhtiainen

, Toiminnanjohtaja

pirjo.huuhtiainen@hel.fi

09 310 64876 / 040 334 2099

Elizabeth "Coky" Haaparanta

, Nuoriso-ohjaaja / Osallisuus

elizabeth.haaparanta@hel.fi

0403348029
Youth center phone number: 09 310 23474 / 040 336 2125
You can meet the youth workers on social media and in game worlds, so do not hesitate to come talk and play with us. You can also call us or send us e-mail.
You can also spot us on the streets in the areas of Arabia, Koskela and Pasila. Come talk to us and tell us how you are doing when you see a person with the word 'Nuoriso-ohjaaja' on their back.
Kind regards, the youth centre's staff.
Opening times
Mon, Wed, Thu, Fri
3rd–6th graders 14 – 16
7th graders and older young people 16:30 – 20:45
Youth centre open shift to everyone on the artificial turf field on Mondays 16 – 19.
Band/Music rooms 14.00 – 21.00  Arabia Music House
Upcoming events
No upcoming events