Youth Environment Space, details and equipment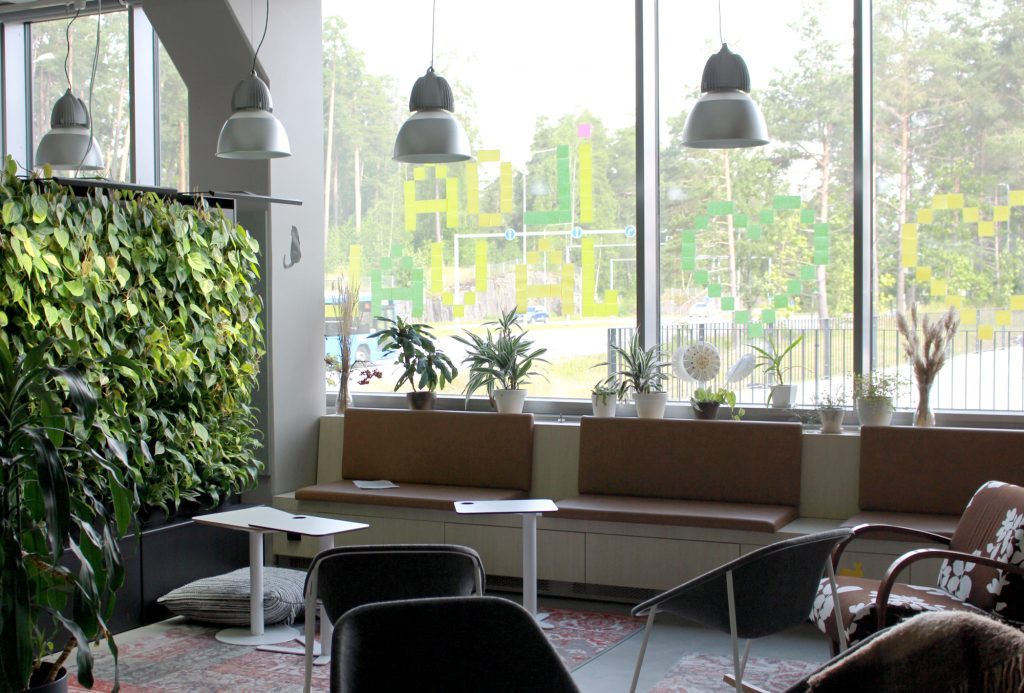 Youth Environment Space, details and equipment
Reservations can be applied for by using the forms of Youth Services. The facilities are rented out based on rates approved by the Youth Committee. When deciding on reservations, Helsinki-based youth organisations and groups are prioritised. Reservations are free-of-charge for these groups.
Youth Environment Space
Located in Shopping Centre Saari, the Youth Environment Space can be found at street level, next to the main entrance on the car park side.
The Youth Environment Space is a single large, open space that has an entrance hallway, a large hall space with a tall ceiling, a small balcony and a modern kitchen. There is a single toilet facility shared by everyone in the premises.
Facility equipment
Video projector and projection screen
Information display/TV (on the balcony)
HDMI wire x 2
Sound system
Dining table for roughly 16 people
Smaller sofa and table sets for hanging out and playing, for example
Kitchen equipment
Cooking equipment: pots, pans, oven pans, knives, etc.
A wide variety of small home appliances, such as a waffle iron and a blender.
Eating utensils and dishes for 20–30 people.
Fokka multi-purpose room
In addition to the Youth Environment Space, you can also book the Fokka multi-purpose room through us. It is located on the second floor in Laajasalo Library.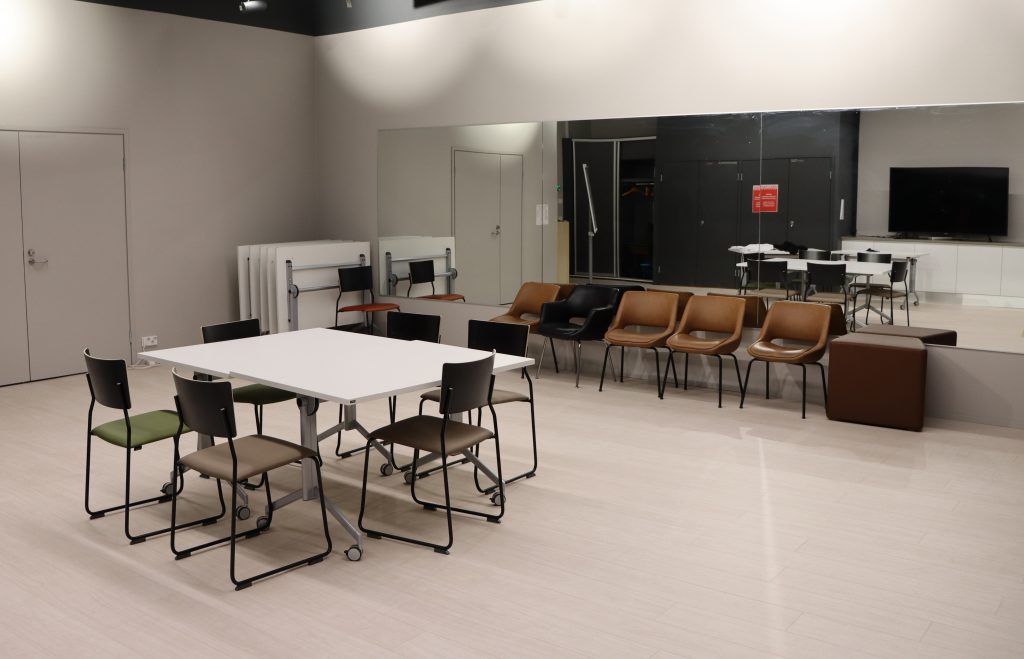 The Fokka multi-purpose room is well-suited for use as a meeting room, a small group room or for more relaxed exercise classes such as yoga.
One wall of the room is completely covered by a mirror
Tables and chairs for roughly 30 people
Information display/TV
HDMI wire
Sound system
The room does not have a toilet, but Shopping Centre Saari's public toilets can be found along the corridor that can be accessed from the room.