Vartiosaari camping area, details and equipment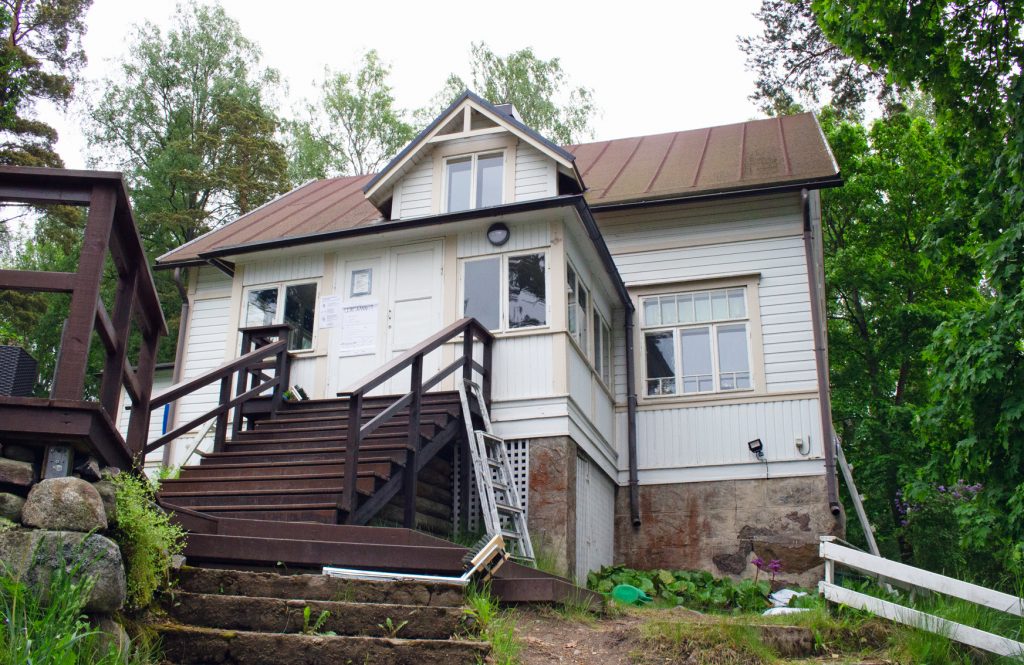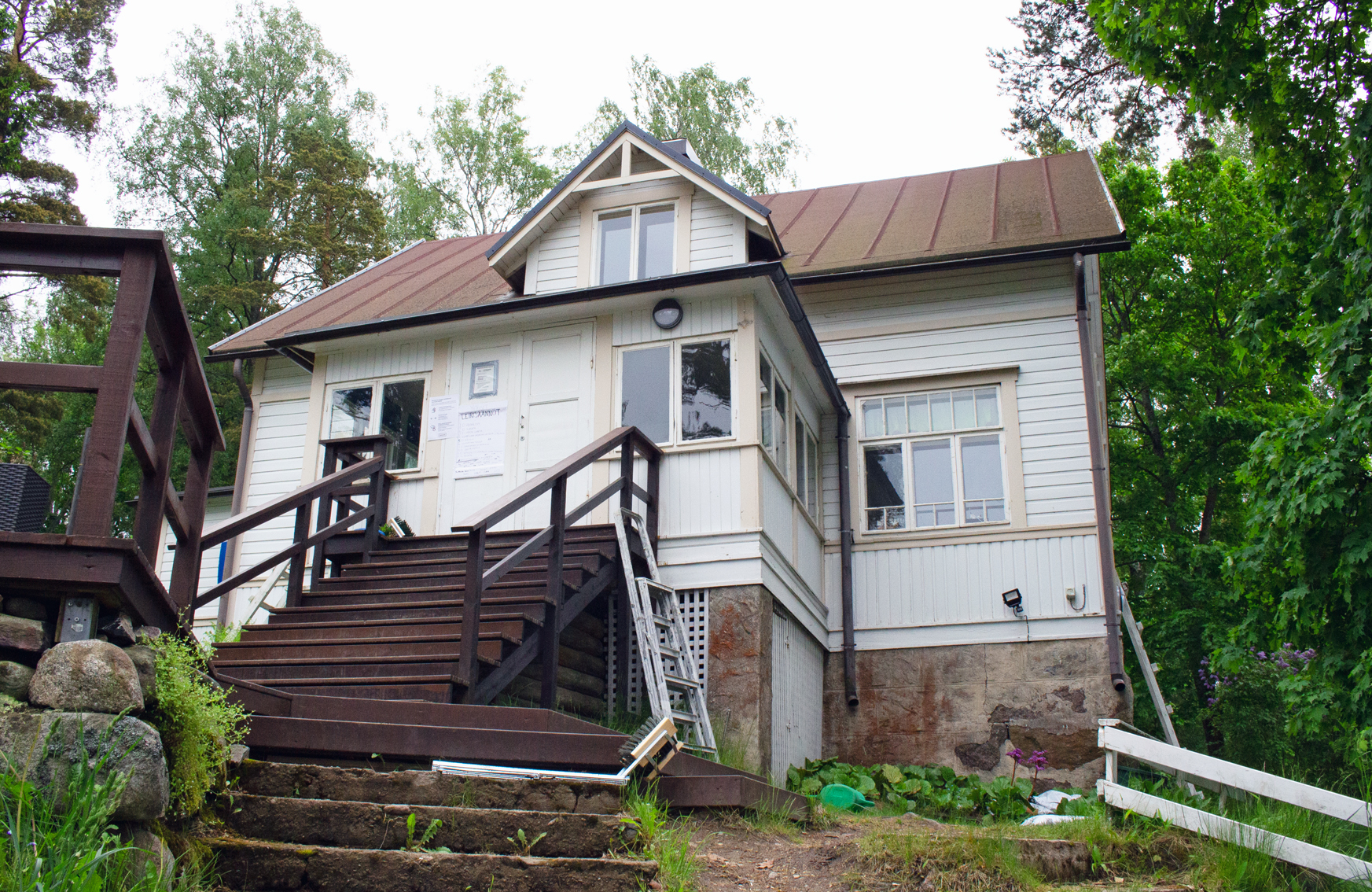 Vartiosaari camping area, details and equipment
The camping area is located on Vartiosaari island in eastern Helsinki, near Laajasalo and Tammisalo. The area is intended for use by Helsinki-based youth organisations, youth groups and the municipality's residents for various camps and events.
Main building of Furubacka
The heart of the camping area is the old two-storey Villa Furubacka. The main building includes accommodation rooms for sixteen (16) people
The lower floor of the main building features a vestibule, a kitchen, a dining room, a living room and one accommodation room. Upstairs, there are three accommodation rooms furnished with beds. Additionally, there is one indoor shower on the lower floor of the main building.
Downstairs, there is one accommodation room accessed from the living room. The room can accommodate four overnight visitors.
Upstairs, there are three separate accommodation rooms that have room for a total of twelve (12) overnight visitors. The rooms are intended for three, four and five people, respectively.
Kitchen
• This fully equipped kitchen includes a convection oven, a refrigerator, a microwave, a coffee maker, an electric kettle and a dishwasher as well as cooking and eating utensils for roughly 20 people.
Dining space
There is a dining space in the main building's kitchen, in addition to which the villa's lower lobby has a second large table for meals eaten indoors.
If the weather is good, meals can be eaten outside using the garden furniture.
Yard area and recreational equipment
The yard of the camping area around Furubacka is quite large, allowing for yard games and spending time outside.
The yard has a direct route to the beach and sauna as well as the grill shelter located near them. The wood-heated floating sauna has room for roughly five sauna bathers at a time. There is no running water or a separate washroom in the sauna
The outhouses, i.e. dry toilets, are also located in the yard area.
Various recreational equipment, such as canoes, kayaks, dinghies and pedalos.
Various equipment such as pedalos, balls, Mölkky pins, etc.