Introduction to the facilities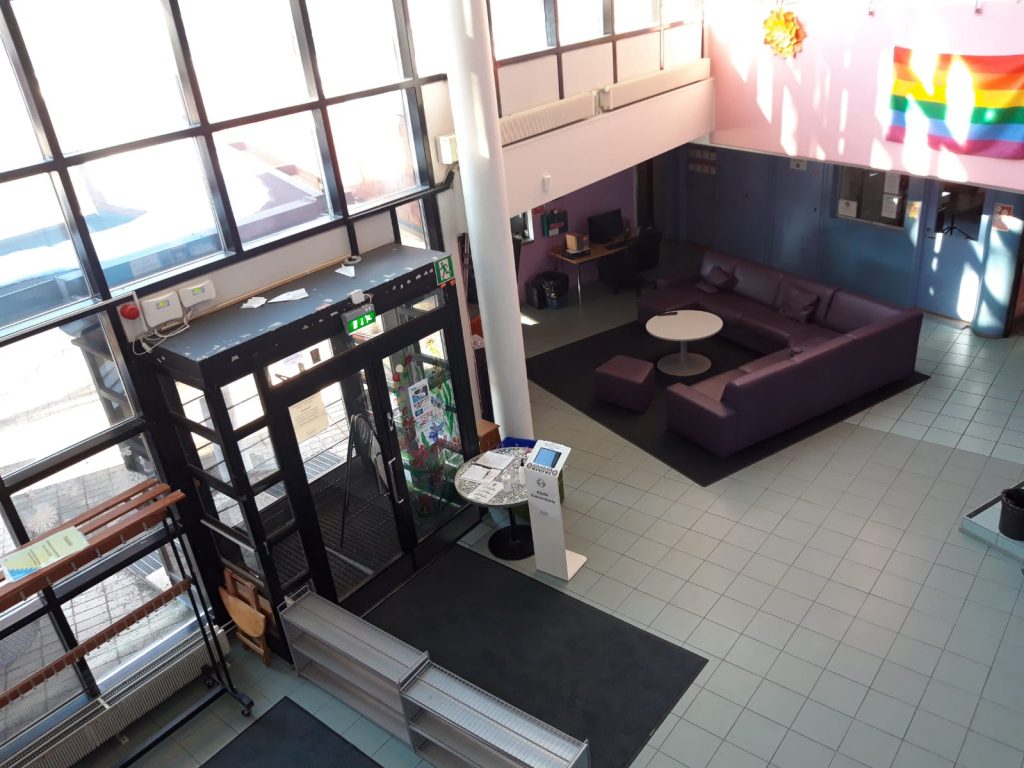 Introduction to the facilities
The youth centre's bookable facilities include the hall, studio, band room, multi-purpose room (lobby, billiards and console room) and kitchen.
The facilities are located on two different floors, and the second floor is also accessible. The showers and toilets are located on the first floor. The article's photo shows the youth centre's lobby, photographed from the second floor.
Please note! During the 2020–2021 operating period, the youth centre is also regularly used by organisations on top of the youth centre's own activities. At weekends in particular, the building is in use from morning till evening.
We recommend contacting us directly either by phone or e-mail if you are interested in booking our facilities.
tel 040 334 8082
pihlajamaen.nuorisotalo@hel.fi