HUM Munkkiniemi – Book a studio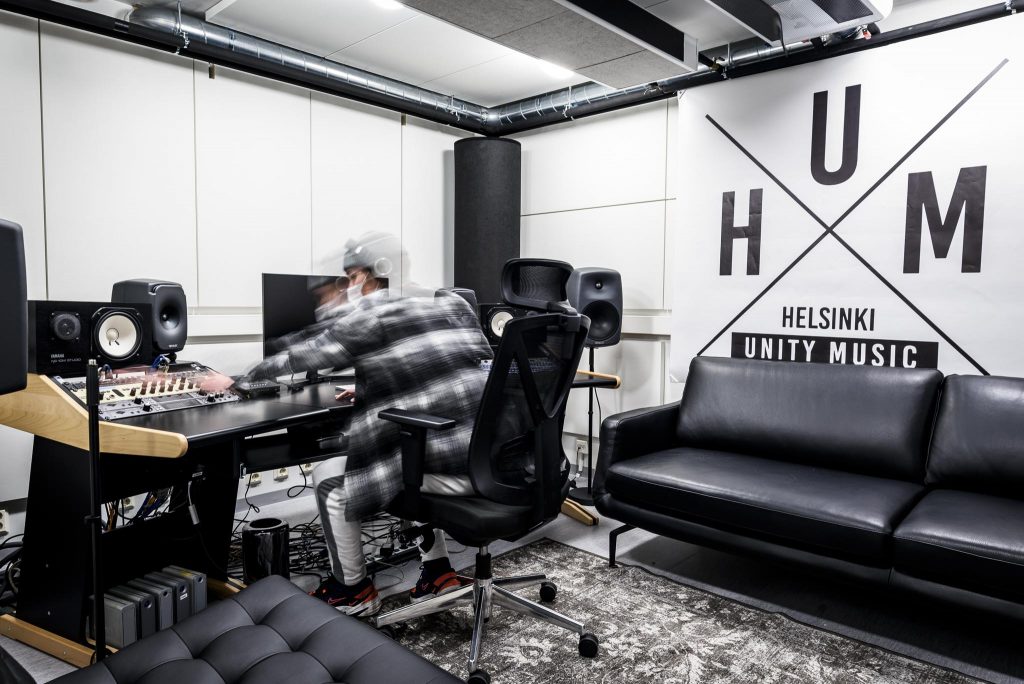 HUM Munkkiniemi – Book a studio
School collaboration is free of charge.
Prices:
If two-thirds of the band are under 25 years old and Helsinki residents:
Price includes VAT 24%
1 day: €55
2 days: €110
3 days: €155
Residents of other municipalities and 25–29-year-olds:
Price includes VAT 24%
1 day: €75
2 days: €150
3 days: €215
Rent-outs: €210/day, incl. VAT 24%
The HUM Munkkiniemi studio is well suited to both traditional band recordings and electronic productions. The skilled staff will take care of the recording technology, participate in the production and, if necessary, also handle the mixing.
Most sessions take 1–3 days, but longer projects can also be agreed upon. In band recordings, the rhythm tracks are laid down on the first day, the vocals and overdubs are done on the second day, and the third day is for mixing. However, schedules are always agreed on a case-by-case basis.
Checklist for the band:
Bring your own drums, guitars, bass guitars, amplifiers and keyboards. 
Ensure that the instruments are fully functional, in good condition and tuned correctly.
Replace your strings, drumheads, broken cymbals, etc. 
Please also remember to bring spare strings, spare drumsticks, intact cables, tuners, fresh batteries, etc.
Think about your sounds and arrangements, plan and rehearse before coming to the studio. 
HUM Munkkiniemi is located at Munkkiniemi Youth Centre. The building has a kitchen where you can prepare snacks.
Contact:
Rände Rännäli
Email: rande.rannali@hel.fi
Tel: +358 40 590 4451