Group visits to Fallkulla Domestic Animal Farm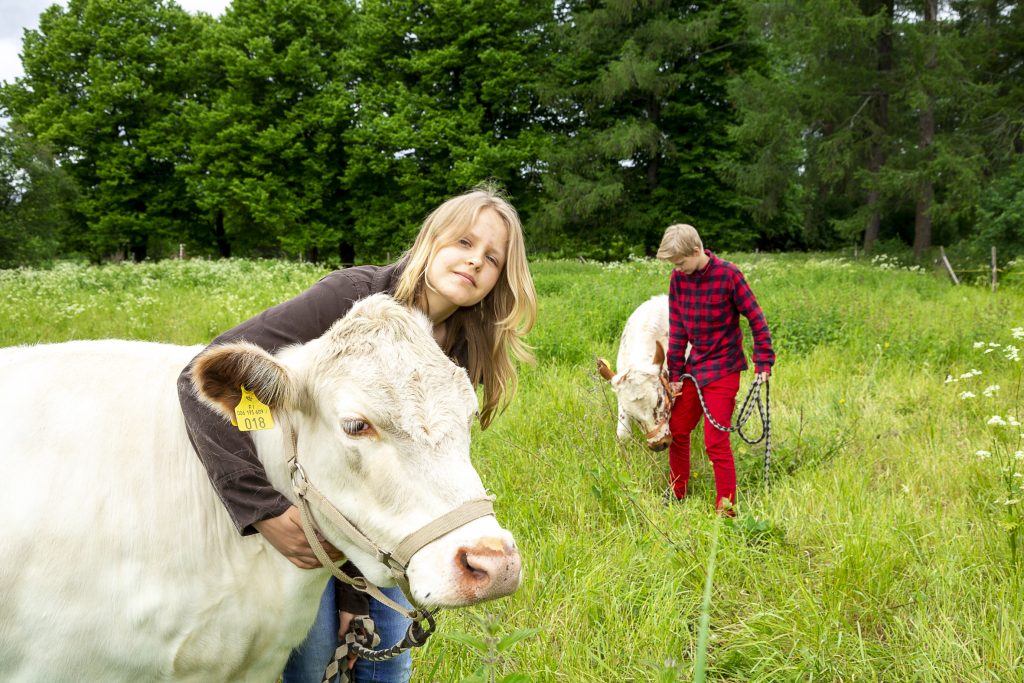 Group visits to Fallkulla Domestic Animal Farm
Fallkulla is a popular destination for group excursions round the year.
It is an environment for experiences, growth, thinking and learning, and its operations are based on cooperation through interaction between young people, instructors and animals. Being around animals offers young people responsibility, activities, emotions and experiences.
Groups can book a guided tour around the farm, in addition to which 9–18-year-olds can work in the barn, yard and garden, and care for the animals. Group visits must always be booked in advance.
Child groups (under 7-year-olds)
Visits include a short introduction to Fallkulla Domestic Animal Farm and its operations. After that, groups can go see the animals on their own.
Visiting times: Tuesdays and Thursdays between 9:30 and 14:30 (two groups per day)
Target groups: children under seven years of age
Group size: max 30 children
School groups
Visits include a guided tour around Fallkulla (except for weeks 17–21, when groups will instead have a brief introduction followed by an independent tour).
Visiting times: Wednesday and Friday between 9:30 and 14:00 (two groups per day)
Target groups: school groups
Group size: max 30 children