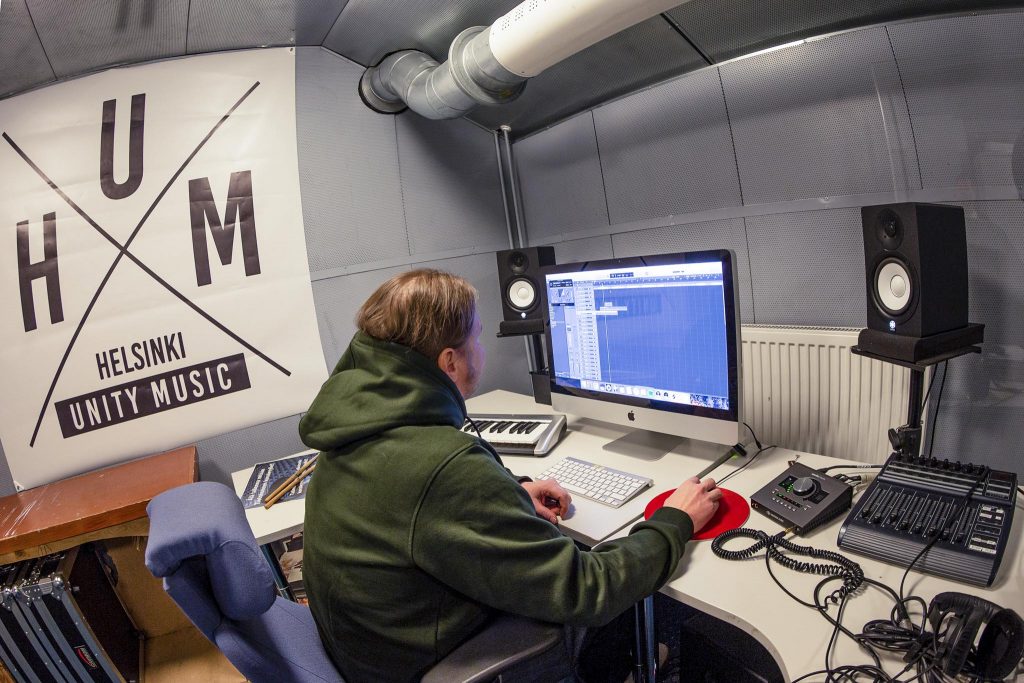 HUM Kontula
A hip hop studio intended for young people operates at Kontula Youth Activity Centre. The studio allows young hip hop and R'n'B musicians to create music with professional equipment.
The studio provides instructions on the equipment and a professional sound mixer. You can also use the studio to record music played with live instruments.
From vision to completion! Have you got fantastic lyrics written down on a notepad somewhere but don't know how to turn them into music? Luuppi Studio will help you. You bring the lyrics and backing tracks, and we will do the rest together.